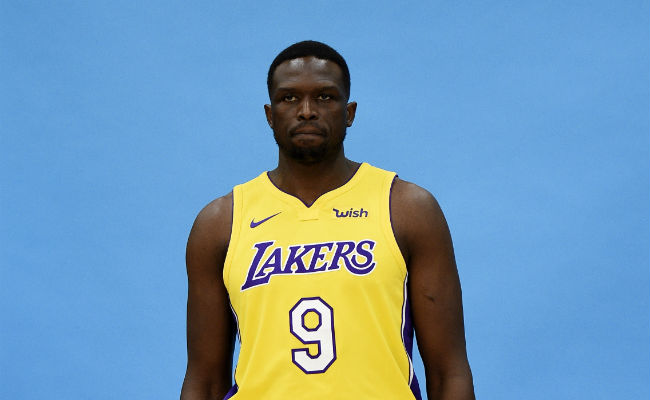 Luol Deng is very unlikely to play for another NBA team this season. Whether he plays for the Lakers now that he's basically untradeable, however, is yet to be clear.
Deng has been inactive or a DNP for the Lakers in all but one game, the season opener against the Los Angeles Clippers. At 32 and with a huge contract the Lakers don't want, it's clear that Deng is not high on the list of options for a Lakers team trying to rebuild. But getting him out of L.A. is proving more difficult than the Lakers have hoped.
ESPN's Adrian Wojnarowski reported during an appearance on ESPN that the Lakers have "given up" on trading Deng. That's because the team refuses to throw in a first-round pick with any deal, nor do they want to include a young player like Kyle Kuzma in a deal get gets Deng off the books.

https://www.clippituser.tv/c/pvqxzn
"You talk to teams around the league, no one is bailing the Lakers out with Deng's contract," Wojnarowski said. "They're not. Teams have asked for multiple first-round picks. They've asked for Brandon Ingram. They'll ask for Kyle Kuzma. The Lakers have essentially given up on the idea that they can trade Deng."
It's a tough situation for both sides. The Lakers clearly want to get out from under the deal, but understandably not at the risk of losing an important piece of their rebuild. Meanwhile, Deng isn't playing and is wasting away. Hopefully it gets sorted soon, but it's probably going to linger of Los Angeles doesn't throw more assets into a potential move.
(via Lakers Outsiders)