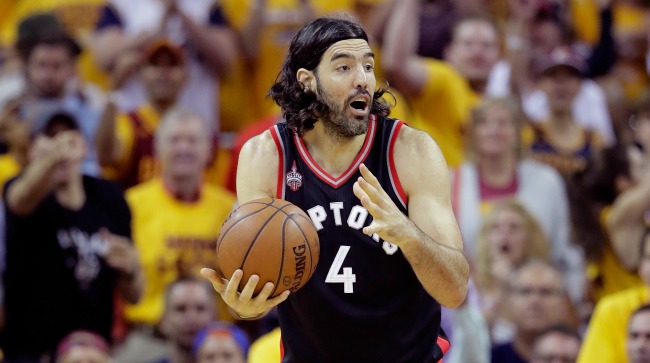 Getty Image
Ever since coming to America to pursue his NBA dream, Luis Scola has lived in Houston, Indianapolis, and Toronto. While all of those cities have their own varying degrees of charm, with all due respect, they are not New York.
Now, after signing with Brooklyn, the Argentina native will finally get to spend some quality time in the Big Apple next season. However, while there is a lot to love about living in New York City, the cost is not one of them. Scola was recently interviewed by The New York Post, and while he expressed excitement to live in the biggest city in the U.S., Scola had some reservations about the price tag for an apartment.
"I think New York is one of the best cities in the world — a lot of people question New York. They love to visit but not to live," Scola said. "I'm excited. I like to live there, too, but I don't like the renting prices."
The forward signed with the Nets for over $5 million, so even though I feel his pain in terms of finding a place to settle in, I feel like his salary should be able to cover it.
Scola also said that he's resigned himself to living in Brooklyn and not Manhattan (it's not so bad, Luis!) because of the commute times, but he's excited about the opportunity to not have to drive well out of his way to get everywhere.
"It has to be in Brooklyn," Scola said. "How far can you go with the challenge of traffic? It's a good opportunity for me and my family to live in the middle of the city, doing city life, walking to places, taking buses, riding a bike. Just forget about the car and suburban life and 40-minute drive. It's going to be fun."
I'm glad Scola is planning on having his fun off the court, because I'm not sure how much his team is going to have on it this season.
(Via The New York Post)