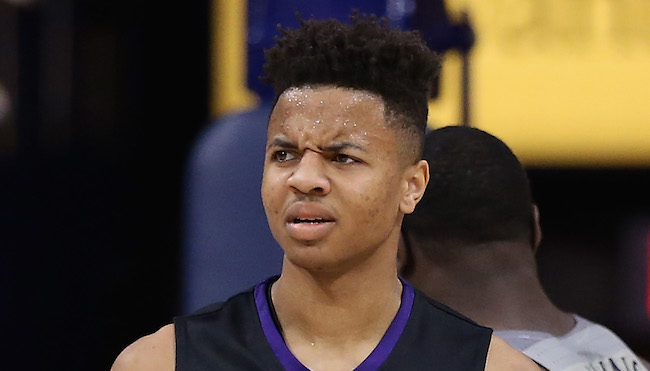 Markelle Fultz was trusting the process long before Joel Embiid hoped he would land in Philadelphia. In fact, Fultz himself thought he was the one who came up with the mantra.
The presumptive first overall pick in Thursday's NBA Draft is part of the Philadelphia 76ers Process now that the team traded for the top pick in a move with the Boston Celtics on Monday.
Fultz told reporters in New York on Wednesday that he was using the phrase long before he knew former Sixers GM Sam Hinkie was using it to reassure fans of the team's slow rebuilding process.
To Fultz, though, the words that have animated a particularly passionate segment of the Sixers' fan base didn't just start with Sam Hinkie. In fact, he thought they started with him.

"Well, actually, I've been saying 'Trust the Process,'" Fultz told reporters in New York at the pre-draft media session for some of the top prospects in the field. "I didn't even know about Philly. Me, I got cut from JV. So the big thing we used to say back home was, 'Trust the Process,' not transferring schools.

"I didn't know about the saying 'Trust the Process' with Philly until probably my senior year when I was watching basketball and seeing the tweets about it," he continued. "I thought I came up with it at first."
Some long-suffering fans might think things are falling into place a bit too perfectly for the Sixers these days. Embiid should come back healthy this fall and the team has used Hinkie's assets to get two consecutive No. 1 picks for the first time in decades. They've embraced The Process along with Embiid, and now the face of their franchise has been on board with the mantra for years.
What could possibly go wrong?