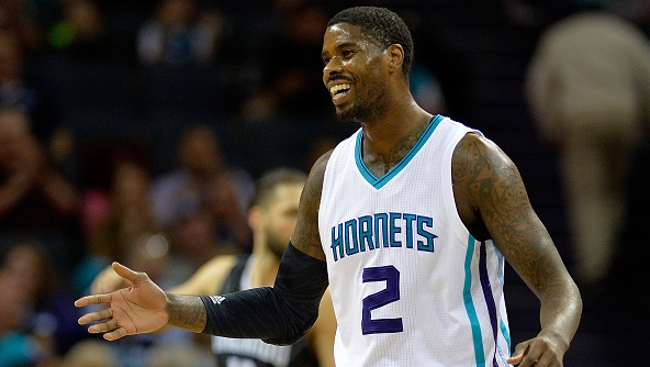 Marvin Williams isn't exactly a spring chicken at this point in his NBA career. The former (and controversial) No. 2 overall pick is now 30 years old after entering the league in 2005, and while he is a quality player in his own right, Williams isn't exactly known for explosive athleticism at this juncture. On Friday, though, Williams hopped in a time machine and annihilated Bismack Biyombo with a poster-worthy dunk.
With the clock displaying less than a minute remaining in the second quarter against the Orlando Magic, Williams slashed down the lane to receive a pass from Nic Batum. From there, it was all Williams, who gathered the dish and exploded toward the rim for what appeared to be a breezy finish. On cue, Biyombo elected to contest the attempt in the way that a shot blocker would, but he was late in arriving, and Williams burst off the floor, cocked the ball back and exploded through the defender with a hard attack at the rim.
There are many players in the NBA that would not generate this level of attention for this dunk, though it was definitely noteworthy given the reputation of the defender. For Marvin Williams, however, it was a reminder of what used to be after more than a decade in the league.