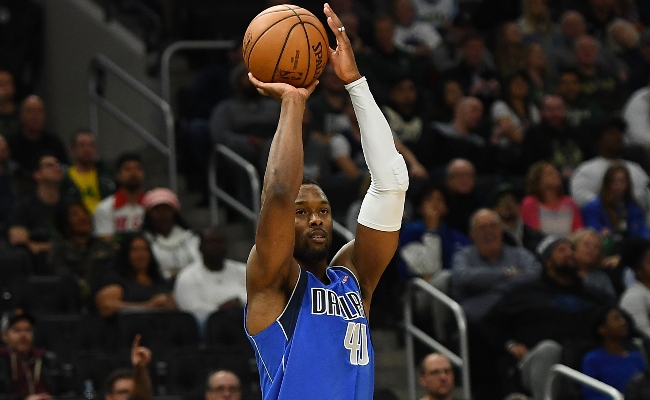 The Sacramento Kings have had an active night before the NBA trade deadline arrives on Thursday afternoon.
Sacramento opened its trade season by dealing Iman Shumpert to Houston in a three-team deal that netted them Alec Burks, but Vlade Divac was not done bolstering their wing rotation. The Kings apparently dialed up one of the other Texas teams and hashed out a deal with the Dallas Mavericks to bring in Harrison Barnes as they try to solidify their playoff push out West, per Shams Charania of The Athletic — making this all the more bizarre is that Barnes was playing in Dallas' game against Charlotte as he got traded.
ESPN's Adrian Wojnarowski quickly followed up with the details on the trade, as Dallas will get Justin Jackson as a young wing with two more years of team control as well as Zach Randolph's expiring to make money work.
The deal makes some sense for both sides, as Dallas has clearly recognized that they need to make some near-future facing moves with the plan on building around Luka Doncic and Kristaps Porzingis. As such, they've sold off a trio of veterans to create some cap room for this summer and add another young player in Jackson to their rotation.
Sacramento gets a veteran wing presence who can give them even more scoring punch than they already have, and it's clear from their Wednesday night dealings that they believed they needed some serious upgrades to stay in the playoff hunt this season. It's not just for this season though, Barnes may pick up a $25 million player option this summer but, per Woj, the Kings have plans to keep him long term.