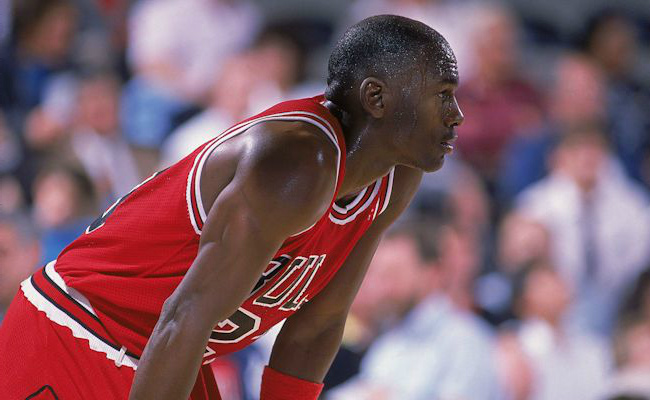 ESPN Films has become a giant in the sports documentary world thanks to the 30-for-30 series that has produced some of the best sports films of the last decade.
On Tuesday, ESPN announced a partnership with Netflix for an upcoming 10-hour, 10-part documentary on Michael Jordan called The Last Dance that will come out some time in 2019. The documentary is directed by Jason Hehir, who also directed ESPN's Fab Five doc and HBO's recent Andre The Giant hit, and will document the "simultaneous rise of Jordan and the NBA in those years."
As evidenced by the title, The Last Dance will include a ton of footage from the Bulls' 1997-98 season and will have full participation from Jordan to tell the story.
Anchored by more than 500 hours of never-before-seen footage from the team's last championship run in the 1997-98 season, "The Last Dance" will have the full participation of Jordan and other key figures from the Bulls' championship teams, as well as dozens of other luminaries from basketball and beyond.

You can watch the teaser trailer below, as Jordan details exactly what the documentary will hopefully provide to fans.
This will undoubtedly be a wildly popular series and with so much unseen footage it should offer even the most die hard Jordan fan some new information.