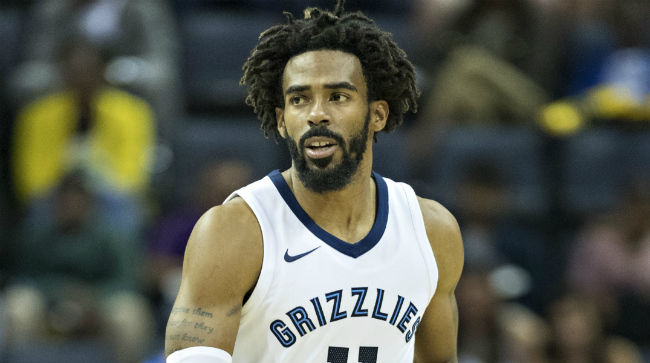 Mike Conley was sidelined during the Grizzlies' game against the Pacers on Wednesday night as he tried to recover from a lingering injury. As it turns out, Conley missing games is about to become a common occurrence in the immediate future.
The Grizzlies' star guard will miss at least the next two weeks as he attempts to recover from a sore left heel and achilles. The team announced the news in a statement on Friday afternoon, and included some potentially troubling news about his timetable for a return.
Conley will undergo therapy and treatment to help promote healing and alleviate soreness in his left heel and Achilles following consultations with physicians and the Grizzlies' medical staff. There is no timetable for his return at this time. Further updates will be provided in approximately two weeks.
If there is some good news in this statement, it's that the team believes he can recover from whatever is ailing him with therapy and treatment instead of surgery. But on the other hand, Conley was listed as day-to-day prior to the Grizzlies' game against Indiana, so the fact that he's been elevated to the dreaded "no timetable for his return" is concerning. Hopefully when he gets re-evaluated in two weeks, all is well and Conley is able to get back onto the floor sooner rather than later.