Despite having an 82-game regular season schedule and the postseason grind, NBA players have no shortage of hobbies away from the court. Between the offseason and the downtime in between games, even players who are dedicated to their craft on the court find themselves with time to kill.
LeBron James prefers a glass of wine and, sometimes, a game of NBA 2K when he has a day off. Reggie Jackson and Andre Drummond logged plenty of hours paying Fortnite during the season. Damian Lillard and Lonzo Ball are among players in the league who will get into the recording studio when they're not running point for their respective NBA teams. Russell Westbrook spends some of his time away from the court working on designs for his apparel line, Honor The Gift. On a recent episode of The Bill Simmons Podcast, Kyrie Irving admitted he has recently picked up a new hobby: watching CNBC.
NBA players lead million-dollar lives in the public eye, but they're still people, making it no surprise that their off-court hobbies reflect the trends of the general population. It makes sense, then, that many of them have taken up one of the most popular outdoors activity in the United States: fishing.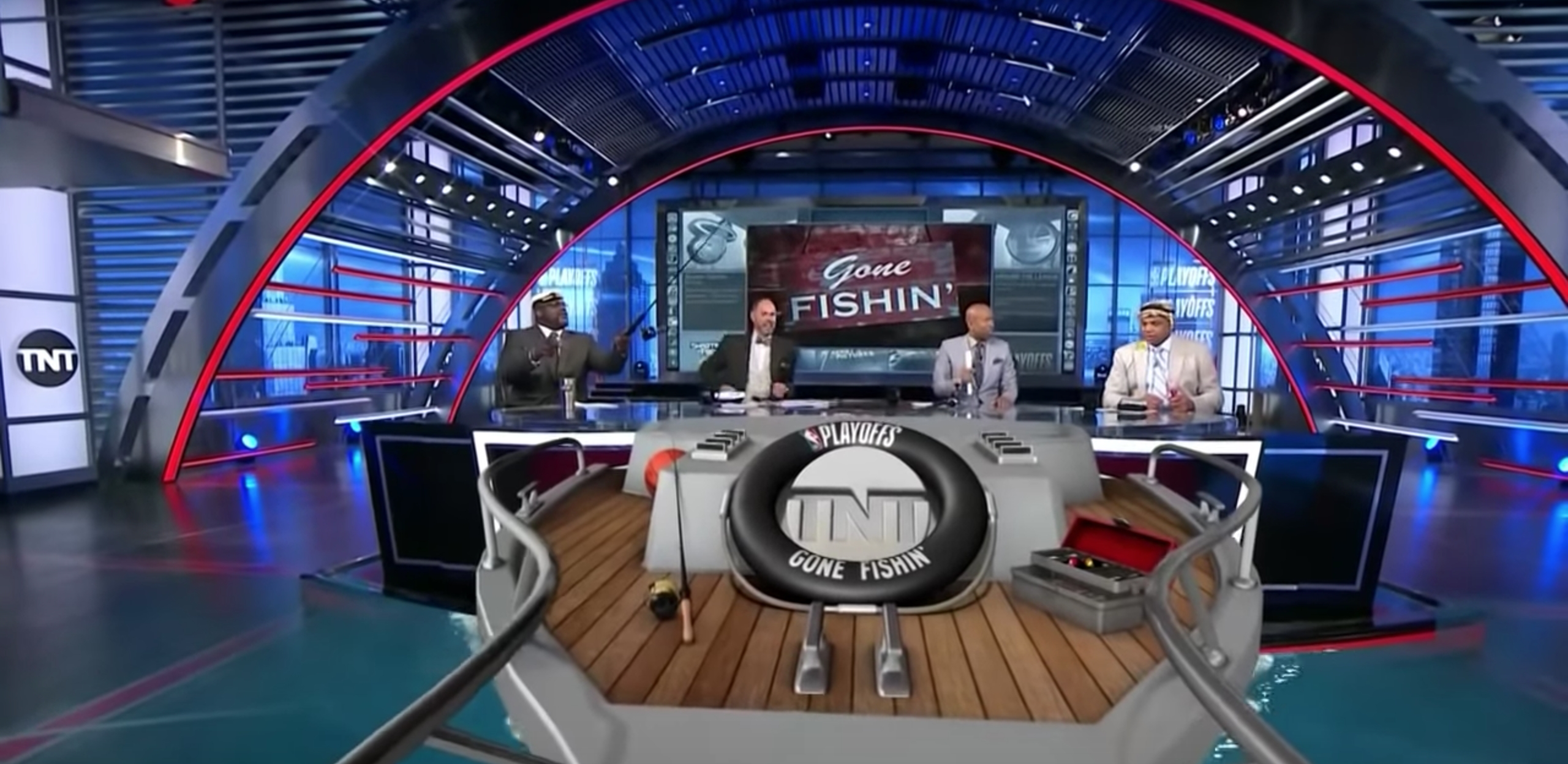 According to a study conducted in 2015, more than 45.7 million Americans took at least one fishing trip during the year. Fishing ranked third among popular outdoor recreational activities, behind only running and biking. Just under 37 percent of Americans hit up their favorite body of water to fish at least four times in 2015.
NBA players are among those participants, and it's a segment that's growing. The most popular avid fisher in the league is Paul George, who teamed up with professional bass angler Jacob Wheeler and won his first fishing tournament. Last summer, after he was traded to the Oklahoma City Thunder, George organized a celebrity fishing tournament at Castaic Lake in California. Teammate Josh Huestis and assistant coach Adrian Griffin, who both fish regularly, joined George on the trip and ended up winning awards at the final weigh-in.
"It was just something that was passed down to me," George says about his lifelong hobby. "My dad used to take me all the time and I fell in love with it."
George's hobby is shared by others around the league. Take, for instance, Quincy Acy, who grew up in Texas and regularly went on hunting and fishing trips with his uncle, which led to an appreciation for the outdoors. "I fell in love with it," Acy says.
Decades later, Acy's joy of fishing has yet to dissipate. The Brooklyn Nets forward still keeps a fishing pole in his truck during the offseason, and will frequently make pit stops when he's driving if he spots any water. Beyond Acy, John Henson is an avid fisherman. Jonas Valanciunas has gone ice fishing at Lake Simcoe. Lance Thomas calls deep-sea fishing his "happy place."
Even though fishing has physical benefits — like working your arms and strengthening your back with correct posturing — there are also mental benefits. One study, conducted by the University of Southern Maine, the University of Utah, and the Salt Lake City Veteran's Administration, showed that recreational fishing can help reduce stress levels and improve sleeping patterns.
"You just get a chance to clear your mind," Acy says. "You can put your phone down and get away from everything. It gives you time to think."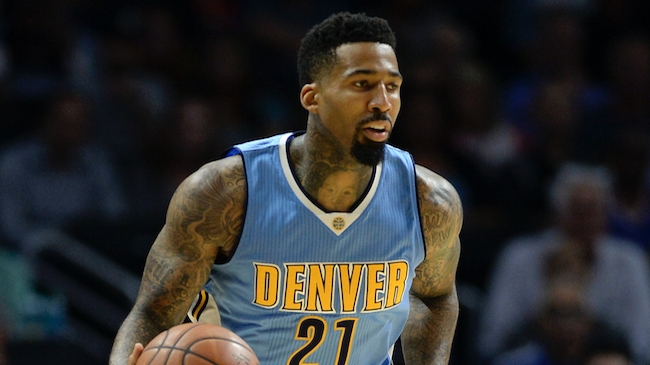 Fishing is the perfect hobby to decompress from a stressful day job, but professional athletes are also some of the most competitive people in the world. A question many NBA players get asked is whether catching a fish during their trip actually matters.
Anyone who has gone fishing with the intent of catching something will tell you it can be a frustrating process, as hours of waiting can go by without a payoff. In a world of instant gratification, and for basketball players who are used to seeing results to their process, like scoring a basketball within 24-second increments on offense, or seeing their effort on defense result in a key stop, sitting at the lake waiting for something that might never happen can feel counterproductive.
In 2016, Denver Nuggets forward Wilson Chandler caught a 300-pound grouper while fishing off the coast of Florida. Chandler has been fishing since he was a 10 year old growing up in Michigan, when he would frequently ride his bike down to the lake and spend afternoons fishing with his grandmother. Despite his big catch, though, Chandler cautions that the grouper which went viral on social media was an outlier.
"Nine out of 10 times you're not going to [catch anything]," Chandler says. "And that's not important. It's just a good getaway. It's a real chill scenery. It's like serenity."
Acy admits it can get competitive in the water with his uncle, who still refuses to teach him all the tricks he's learned, but catching a fish is secondary.
"It doesn't really matter," Acy says. "If I don't get nothing for awhile, I just wrap it up. It's a win-win. If I catch something, I get bragging rights. But at the end of the day, I get to go home and enjoy the time I got to have outside."
Ian Mahinmi disagrees, saying "it's fun when you actually have lots of fish to catch." When he was with the Indiana Pacers, the 31-year-old center was invited to the first fishing trip of his life when he visited George Hill's house by the lake. With his wife and daughter tagging along, Mahinmi got lessons from Hill on the best techniques on catching a fish. He doesn't quite remember the details of Hill's teachings, but does remember how beautiful the lake was, and one more important detail.
"We caught a whole lot of fish," Mahinmi says. "I got pictures and everything." (I didn't ask Mahinmi to produce the photos, even though he offered. Sometimes you just take a fisherman's word for it, even though people have been known to embellish a fishing tale or two).

Fishing has also become a bonding experience for NBA players. Last year, when Dewayne Dedmon and Ekpe Udoh were tasked with planning Acy's bachelor party in Miami, the main event on the itinerary was an offshore fishing trip. It was recorded as an episode of BlacktipH, an online fishing show based out of Florida. Acy reeled in a 60-pound sailfish, while Udoh at one point worriedly asked, "Are there sharks in these waters?" (The answer was yes).
Acy broke out a Patrick Ewing-level sweat to reel in his fish, and still has fond memories of the experience, smiling when asked to recall all of the details of that afternoon.
"They knew I loved fishing and they surprised me with it," Acy says. "That was literally the one single thing I wanted to do for my bachelor party. [Dewayne and Ekpe] like the more fast pace stuff, but they were just happy that I was happy. It says a lot about them."
For Acy and many other players, fishing is a combination of many things. Another physical activity to get their competitive juices going, a mental getaway, and perhaps most importantly, a way to get perspective on everything they have as NBA players.
"A lot of people don't get to just go out there and enjoy nature," Acy says. "We get caught up in working. Getting out fishing and enjoying the outdoors, you realize how good you have it, and you don't have much to complain about."