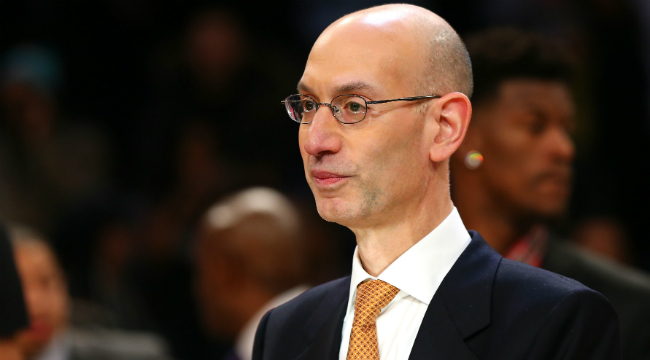 Like all professional sport leagues, the NBA has a pretty strict policy on players' use of drugs. This strictness also applies to marijuana, despite the fact that's it legal in several states where NBA teams play. Many states that have NBA teams in them may not have legalized the sale of marijuana just yet, but pretty much every state in the nation sells it for medicinal purposes, which is very close to legalization.
The trend does seem like more and more states will legalize marijuana at some point in the future. But despite this, the NBA isn't planning on shifting their policies. That's what NBA commissioner Adam Silver told Portland Trail Blazers guard CJ McCollum in a recent interview on The Players Tribune.

I don't see the need for any changes right now. I mean, it's legal in certain states. But as you know, our players are constantly travelling, and it might be a bit of a trap to say we're going to legalize it in these states, but no, it's illegal in other states. And then players get in a position where they're travelling with marijuana, and we're obviously getting into trouble.
Silver has been a rather forward-thinking commissioner since assuming the position. But this seems to be one issue where he's not exactly progressive. It doesn't look like he will be advocating for any changes when it comes to how the league handles weed any time soon.