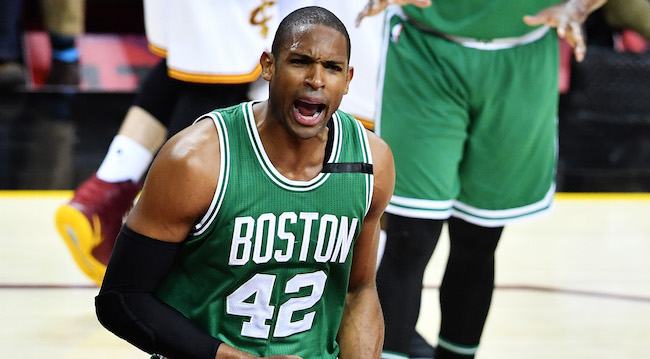 We're a month and a half away from the NBA regular season tipping off and most every major transaction this summer has been completed, pending the results of the Cavaliers and Celtics' Kyrie Irving trade. That means it's time to start thinking about future bets, and the good folks at Westgate Las Vegas have us covered as the SuperBook released win totals, playoff, and divisional odds for all 30 teams on Tuesday.
Before we get to the full list of win total odds, we'll start with some odds and ends off the playoff and divisional odds list. First, don't even think about bringing any weak bets to the book on the Warriors, as they are 1/500 to win the division (meaning it takes $500 to win $1), and 1/1000 to make the playoffs (meaning it takes $1,000 to win $1). The Sixers are pretty well favored to make their return to the playoffs this season (-360 YES, +280 NO for making the playoffs), as probably the most interesting prediction on the Vegas board.
In divisional play, the Warriors as mentioned are 1/500 to win the Pacific (next closest being the Clippers at 25/1), while the other two West divisions feature tight races. In the Southwest division, Houston is 10/11 to win, making them narrow favorites over San Antonio (EVEN). In the Northwest, the Thunder (5/4), Timberwolves (2/1), and Nuggets (7/2) are all pretty tightly bunched. The East is far more determined, as far as Vegas is concerned, with the Wizards (4/5) in the Southeast, Celtics (1/5) in the Atlantic, and Cavaliers (1/6) in the Central.

Now, let's get to win totals. First, here's the full list, alphabetically:
Atlanta: 25.5
Boston: 56.5
Brooklyn: 28.5
Charlotte: 42.5
Chicago: 21.5
Cleveland: 53.5
Dallas: 35.5
Denver: 45.5
Detroit: 38.5
Golden State: 67.5
Houston: 55.5
Indiana: 31.5
Los Angeles Clippers: 43.5
Los Angeles Lakers: 33.5
Memphis: 37.5
Miami: 43.5
Milwaukee: 47.5
Minnesota: 48.5
New Orleans: 39.5
New York: 30.5
Oklahoma City: 51.5
Orlando: 33.5
Philadelphia: 42.5
Phoenix: 28.5
Portland: 42.5
Sacramento: 28.5
San Antonio: 54.5
Toronto: 48.5
Utah: 40.5
Washington: 47.5
The immediate reaction is how the oddsmakers think the Bulls are by far the NBA's worst team at 21.5, with the Hawks as the clear second worst at 25.5. From there, it's a bit of a cluster of teams at 28.5. As you'll see as we go through this, I tend to lean towards Unders (some call it realistic, others would say pessimistic, probably some of both).

So, here are my favorite bets on the board, with the caveat that future bets are sucker bets and you really should find better uses for your money. Here we go!
New Orleans UNDER 39.5: The Pelicans have two great players in the frontcourt and a very solid point guard, but that's about it. Their wing rotation is horrendous and got somehow worse with the Solomon Hill injury. I don't trust this team's depth and I fear that they have been passed by a number of teams in the West. There's also the very real possibility that, should they be a mediocre squad come January, they punt at the deadline to try and get something for DeMarcus Cousins from a contender that could use him. I'll take the under here. Please don't fire me, Brett.
Brooklyn UNDER 28.5: Did this team really get nine games better this summer? They traded their best player (Brook Lopez) and got a very promising young player (D'Angelo Russell) who is not as good right now as the guy they dealt away. They also added Allen Crabbe, who maybe takes the leap, but I don't buy it. The East certainly got worse around them, so I'm open to the idea that they could be better than the 20-win team, but nine wins better? Nope. This is still a team with a significant lack of scoring punch and a terrible frontcourt, so while I applaud what the new front office has done and think Kenny Atkinson is a good coach, I don't see them winning 29 next season. Under.
Boston UNDER 56.5: Boston won 53 games last season on the backs of a historic offensive season from Isaiah Thomas and a tenacious defense around him. They're going to be good. They're going to likely get the East's top seed. I understand that they added Gordon Hayward and (probably) Kyrie Irving, which I think makes them a better playoff team and a bigger threat to the Cavs.
However, I don't think it makes them a significantly better regular season team, especially losing super hustle guys like Jae Crowder and Avery Bradley (and Isaiah Thomas). Those are the kinds of guys that play way harder than everyone else and steal you a few regular season wins, but in the playoffs, when everyone's playing hard, aren't quite as effective. The Celtics are a more formidable challenge to the Cavs than they were last year, but I don't think they're a more successful regular season team, even in a bad Eastern Conference. The over is going to get heavy public action, and fading the public is always a good idea.
Philadelphia UNDER 42.5: Remember last year when people jumped the gun on the Timberwolves' rebuild by a year and said they'd make the playoffs and have a winning record? I believe that's the Sixers this year. This will still take some time. I'm not saying they don't make the playoffs, in the East, they very well could and probably will, I'm just saying they're not 15 wins better than last year. For that to happen, you must assume all of the following will happen: Markelle Fultz is a difference maker in the NBA from Day 1 at the league's deepest and most competitive position, Joel Embiid and Ben Simmons play a combined 140 games, and someone other than J.J. Redick shoots 37 percent or better from three-point range to give them real spacing. Maybe that happens, but I'll live on the skeptical side of the line for one more year. Sixers fans will yell Trust The Process at me, but this feels like a year early to project that kind of leap.
Memphis OVER 37.5: This is the one I feel the least confident about, but it has been a full decade since Memphis won fewer than 40 games. Mike Conley is still there and took a leap last year. Marc Gasol is still there and, health pending, remains one of the league's best two-way centers. I know Tony Allen and Zach Randolph are gone and the West got better, but I don't think Memphis is six games worse. There's also the outside chance that Chandler Parsons returns from his third knee injury at some point and can give them that spacing and wing threat they desperately need around Conley and Gasol. I wouldn't be shocked if Memphis misses the playoffs, but I still think this is around a 40-win squad.