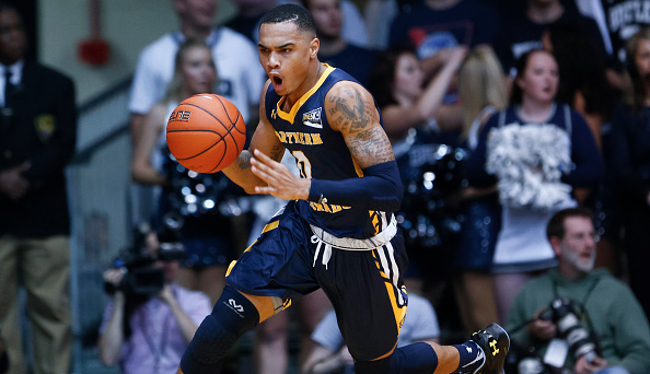 Friday's match-up between Northern Colorado and Montana was important in that the two teams met in the semifinals of the Big Sky Conference tournament. Both teams won more than 20 games this season, and while there likely wasn't a ton of national attention on the proceedings, non-Power 5 leagues often produce some of the more memorable moments of early March with fantastic plays and buzzer-beaters.
This time, the highlight of the night was produced by Northern Colorado junior guard Jordan Davis, who exploded down the lane for an unbelievable throw-down to give his team a two-point lead late in regulation.
While it wasn't quite as impressive as Friday's version, Davis had previously submitted the best highlight of the conference tournament in the first round with yet another dunk.
The dunk wasn't enough to lead Northern Colorado to a victory in regulation, as Montana came back and forced overtime. Still, the result on the scoreboard likely will not generate near the same level of national attention as the explosive burst when he attacked the rim.
At 6'2 and 185 pounds, Davis probably isn't supposed to be able to execute the kind of dunk that he pulled off on Friday night, but there is visual evidence that he did it, and it was awe-inspiring.