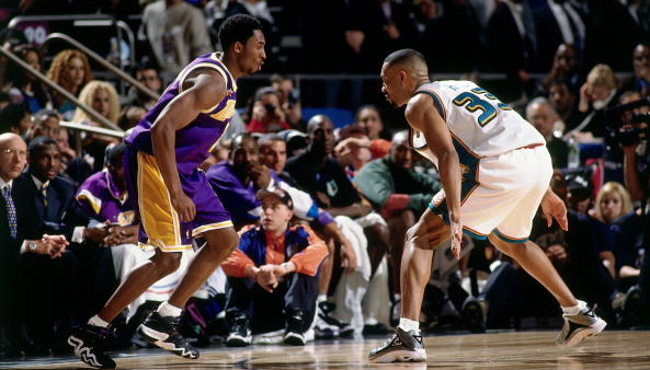 It's common knowledge that Kobe Bryant demanded to a trade from Los Angeles, during both the nadir of his partnership with Shaquille O'Neal and again later during the Lakers' lean years immediately following the Big Diesel's departure to Miami. According to a new report, Mamba asked for trade much earlier in his tenure as well. Here's what the then-Lakers coach told Charley Rosen of Today's Fastbreak in his ongoing series "The Phil Jackson Chronicles." Hat tip to B/R for the find:
"Kobe was only averaging about 19 points per game," Jackson said. "So Kobe called Jerry West and wanted to know how Jerry and Elgin Baylor both averaged 30 points. Kobe also said that he wanted to be traded. Of course, Jerry told me about the conversation. And, for a few minutes I thought about taking the Pistons up on an offer they made to trade Kobe for Grant Hill. Make that a few seconds."
Kobe, of course, ended up being one of a dying breed of professional athletes who spend their entire careers with the same team, although it clearly wasn't for a lack of trying to do the opposite on apparently multiple occasions. Jackson obviously dodged a bullet on this one, considering the way Hill's once-promising career was beset by injuries.