It would be easy to make this about the Los Angeles Clippers.
They played the scoreboard. They forgot about Blake Griffin. Their lack of depth reared its ugly head. They grew afraid of the moment. They're simply not destined for meaningful playoff success.
And all of it might even be true.
But to focus on the loser always does injustice to the winner, a reality never more obvious than on Thursday night at Staples Center. The Houston Rockets outscored the Clippers, 40-15, during a mind-bending fourth quarter, turning a second-half deficit of 19 points into a 119-107 victory to stave off elimination and force an all-or-nothing Game 7 come Sunday.
Not even those general dramatics, though, properly convey just how outrageous the Rockets' comeback was in real time. Los Angeles jumped on Houston from the first tick of the third quarter, running, blocking and frustrating its way to an utterly dominant 22-8 stretch that had a raucous crowd and millions watching, looking ahead to the Western Conference Finals.
It appeared the Rockets were, too.
Both Dwight Howard and James Harden were assessed technical fouls as the Clippers' stretched their lead to one seemingly insurmountable, lending credence to the many who believe Houston lacks the poise of a viable championship contender. And when Harden left the floor late in the third quarter with his team down 89-72 and didn't return for the first few minutes of the final stanza, it still seemed the result of Game 6 would support that notion.
Kevin McHale hadn't given up, however, and instead sensed the game's momentum slowly and surely heading in Houston's direction.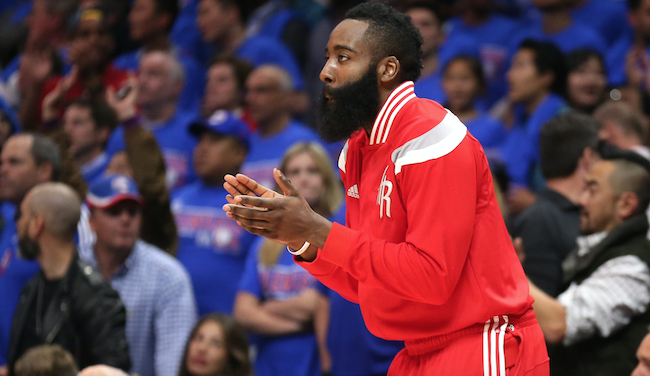 But the Rockets still trailed by 12 after J.J. Redick finally found the range and hit a triple with 8:17 left in regulation. Was McHale counting on a historic 34-10 run over the game's remainder to send Houston to victory? Surely not.