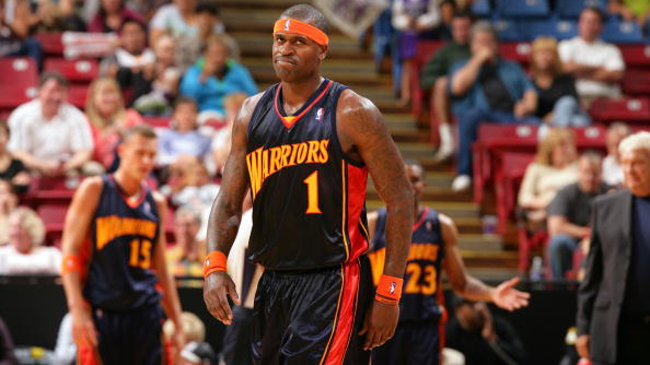 Just when you thought Stephen Jackson was settling into a cushy post-playing career as a regular guest analyst on The Jump with Rachel Nichols, the former NBA champ is apparently ready to stage a comeback. Nichols herself first confirmed the news on Sunday via Twitter, a development ESPN's Marc Stein had reported was a possibility late last month.
Jackson also confirmed the rumors in an Instagram post on Sunday, embedded above. The 14-year vet, of course, played previously for Golden State between 2007-2009 and was a part of the team responsible for what is arguably one of the biggest upsets in league history as the eighth-seeded Warriors knocked off the No. 1 Dallas Mavericks in the opening round of the 2007 playoffs.
Jackson was a key contributor during one of the franchise's most memorable moments of the pre-Splash-Brothers era. But at 38 and a couple of years removed from any NBA action, it's unclear exactly where he might fit into the Warriors' rotation next season. Nevertheless, his toughness, veteran leadership, and history with the organization could offer the team some added value, not to mention the fact that he offers endless entertainment with his colorful stories and off-the-cuff remarks.