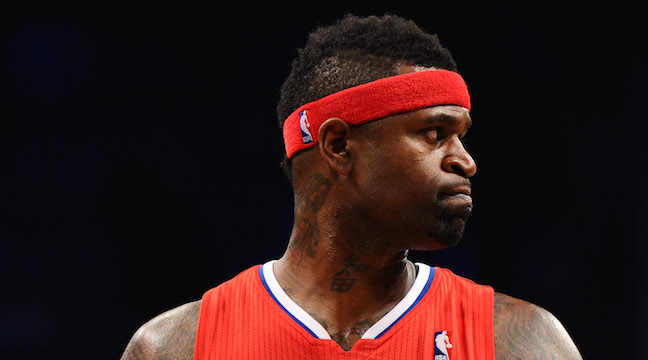 Stephen Jackson didn't play for an NBA team last season, which one would probably take to mean that the veteran swingman had retired. Well, just in case there was any lingering confusion, Captain Jack announced on July 23 that he is, officially, retiring from the NBA.
In typical Captain Jack fashion, he will not be going gently into that good night. He will rage. More specifically, he'll rage at his retirement party.
Just look at that lineup. Al Harrington, Baron Davis, Jarrett Jack and Marquis Daniels (sure?), all for the insanely low price of $1,000. That's not even sarcasm. A thousand dollars for a night with those players in Atlanta that will assuredly be insane is a pittance. There are plenty of other items you could buy with that much money, such as a Playstation 4, or maybe even a nice getaway to, say, Hawaii.
But, come on. This is the retirement of Stephen Jackson – the guy Tim Duncan called the "ultimate teammate" and who is still beloved by Gregg Popovich, despite his many antics. It's a once-in-a-lifetime opportunity to throw down with one of the NBA's wildest personalities. Sony will continue to make Playstation 4s. Hawaii should be there for at least a few more years. Stephen Jackson's retirement party will only happen once, then it's gone forever.
(Via Stephen Jackson, via Spurs Nation)