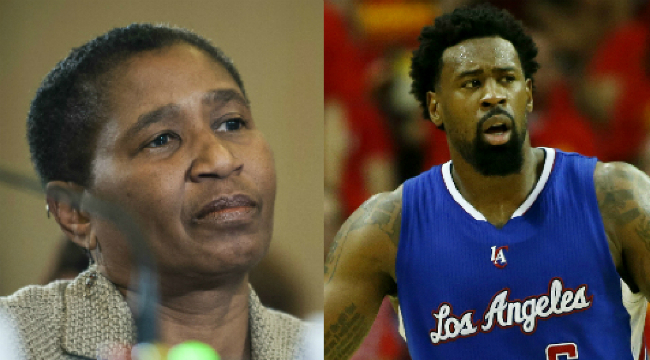 So, when DeAndre Jordan changed his mind five days after agreeing to sign with the Dallas Mavericks, it was a pretty big deal, and raised a lot of questions around NBA fandom (besides Mavs fans, whose only question was "What the F*ck, DeAndre?"), primarily, "Why was he allowed to do this?"
He was allowed because the NBA allows teams to negotiate with free agents immediately after the league year ends on June 30 — July 1 is the day that players actually become free agents — but doesn't allow any contracts to be signed until after the league has released what the salary cap will be for the coming year on July 8. This year, the salary cap went up to $70 million, more than anyone predicted. So everyone has over a week to negotiate and make handshake agreements before anything truly gets set in stone, and it's called the moratorium. Normally, that's not an issue since those agreements are made in pretty good faith. When DeAndre Jordan backed out of his Mavericks deal, though, that was a problem. Everyone had moved on with free agency after DJ's decision five days ago with that information in mind. The Mavs lost out on other players because they thought they had their man. Should that be allowed?
The NBA Players Association has now weighed in:
It's unsurprising to see that the union (and president Michele Roberts, pictured above) is in favor of the moratorium, because it does give free agents like DeAndre a chance to really mull over their options before signing officially. As poorly thought-out as his process may have been, it's a good thing for the players. It may not be good for the league, but that's not the union's concern. And if the union isn't concerned, the moratorium (which is part of the agreed-upon collective bargaining agreement between owners and players) probably isn't going anywhere.
(Via Gary Washburn)