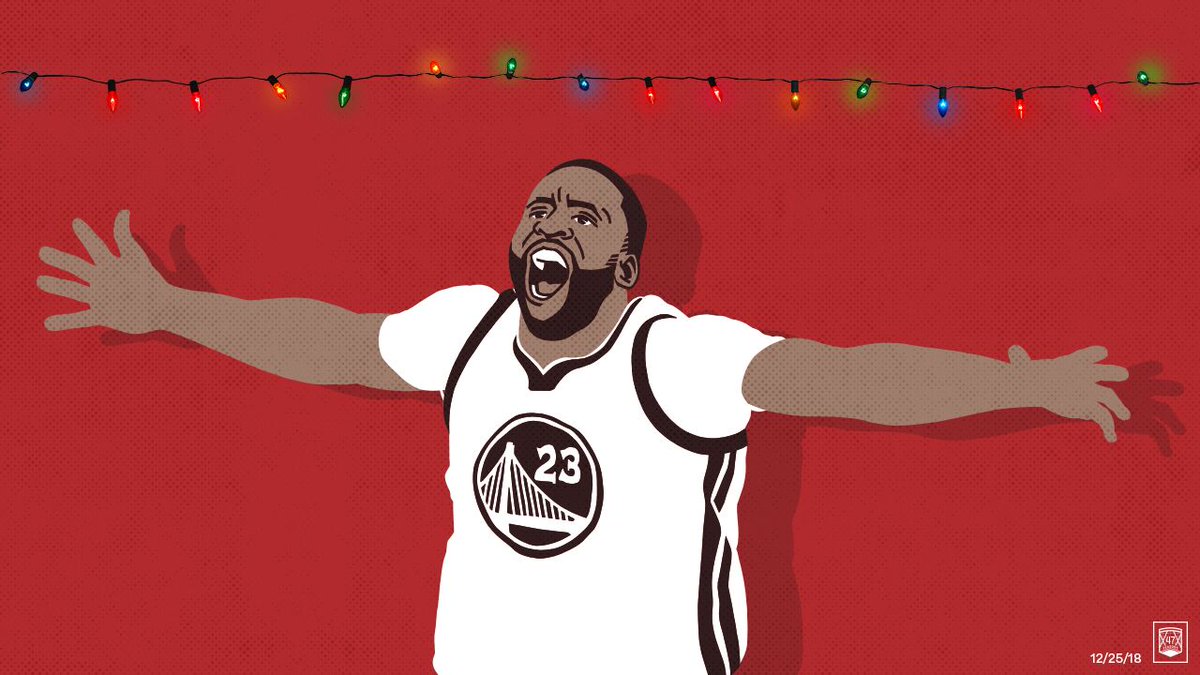 The Golden State Warriors will face the Los Angeles Lakers on Christmas Day in the primetime spot in the five-game slate, and ahead of that, they wanted to send a nice note to their fans wishing them a Merry Christmas on Twitter.
Every team and brand account on Twitter tries to come up with some clever graphic or something to say Merry Christmas, and the Warriors commissioned some art of Draymond Green for their 2018 effort. The problem is that sometimes trying to capture movement in still art will result in a less than flattering portrayal of someone.
In this case, the result was Fat Draymond.

While Green is certainly a big man, he is quite obviously not a wildly out of shape individual. Unfortunately for Draymond, the Warriors turned him into one and blasted it out to the world.
Unsurprisingly, Twitter had a field day with the image, immediately turning Fat Draymond into a meme. The good news for Green is that no one thought this was a fair depiction of him, as most everyone was simply confused why the Warriors would do this to him. There were jokes about rotund NBA players of the past, the standard Twitter joke formats, and plenty wondering if this art was created by Kevin Durant as a dig at Green.