Each year, after E3 has come and gone, a new and contentious question emerges: Who "won" E3? It leads to countless heated podcast debates, YouTube videos, Twitter battles, and ultimately, is pretty futile. The point of these events, when it really comes down to it, is to have something for everyone, not everything for everyone.
While some folks might be thrilled to be getting a new 2D Metroid game and another look at Breath of the Wild 2, others are stoked to finally see Starfield, or finally have that rumored Guardians of the Galaxy game confirmed. It's impossible to say who won E3 because people are more diverse then the games they play. However, one type of game certainly did shine this year: indies.
Indies are games that are independent of a gigantic team, a AAA publisher (think EA, Naughty Dog, Xbox…), and all the funding that comes with that. Indie games are games made "by the people," in a sense, and generally have a greater ability to be unusual, quirky, emotional, provocative, and true to a small team's vision rather than forced to go through a larger process to appeal to certain sensibilities.
Because of this, that whole "something for everyone" thing is incredibly apparent within this category. While ultimately, I'd love for you to walk away from this list with the zeal to go out and find some that speak directly to you, here's a list of ten I can't wait for and I think many of you might love, too.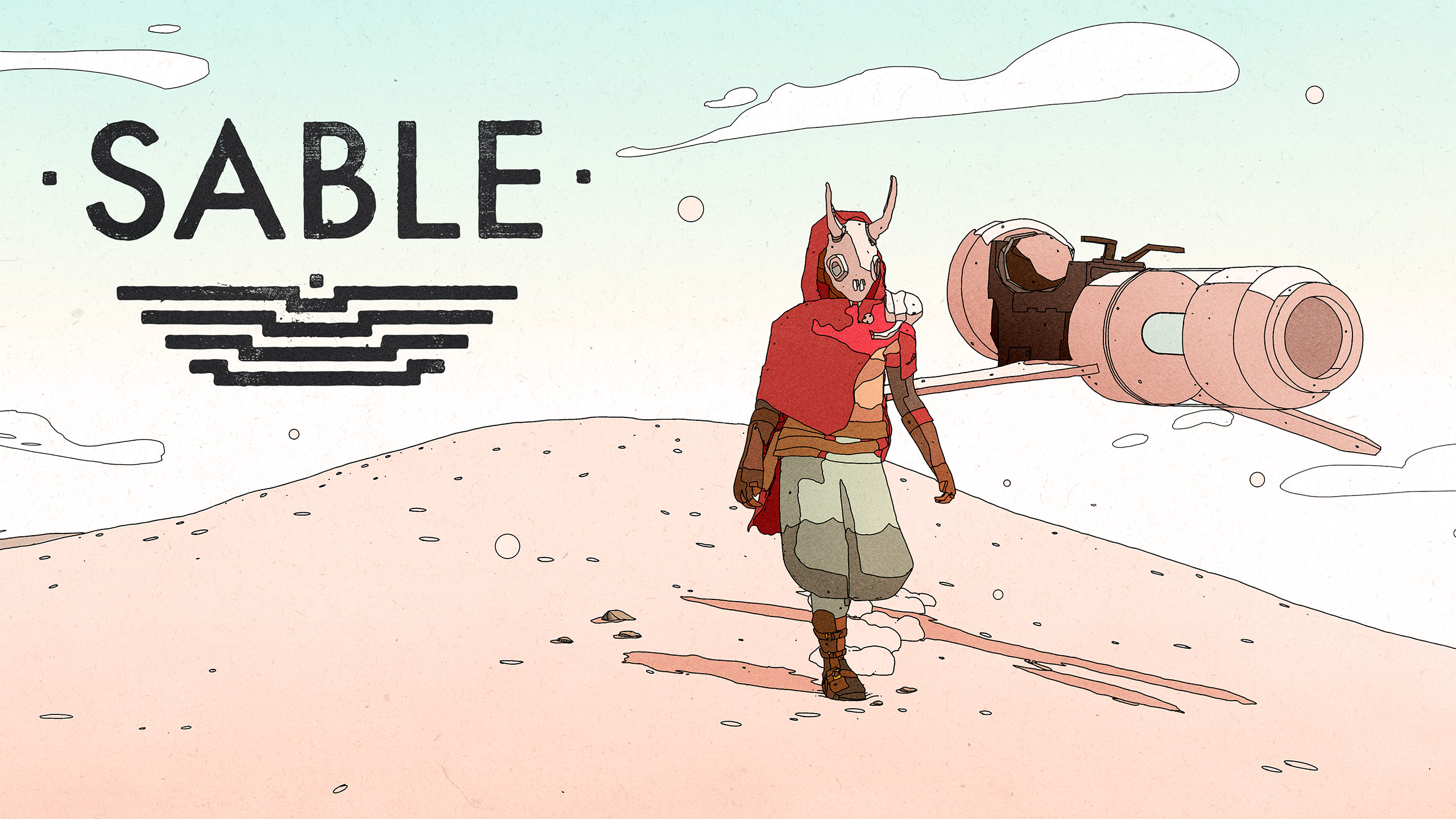 1. Sable
Sable is gorgeous open-world, exploration game that follows a young woman named Sable as she begins her "Gliding," a journey through the desert that serves as a rite of passage for her people. While that description might be enough in itself to pique your interest, what stands out the most about the game is its art direction — the game looks unlike any other I've played. The soundtrack was created by indie artist Japanese Breakfast, and is just as beautiful as the game. As of right now, Sable is slated for September 23 release
2. Spirit Swap
Before you dismiss match-3 games as being for an older demographic, let me remind they are fun and those who play them are 100 percent valid gamers. Now that that's out of the way, let's talk about Spirit Swap: LoFi Beats to Match-3 To. Described on its Steam page as a game that let's you "cast spells, be queer, and crash the biggest concert of the year," Spirit Swap is a narrative-driven puzzle game set in a land of witches and demons, and is filled with, as the name implies, chill beats to listen to while doing match-3 puzzles. The art is vibrant, the characters are diverse, and the story is sure to appeal to everyone, including all our LGBTQ+ folks. The only downside is you will have to wait until 2022 to start playing.
3. Unbeatable
This is the first game on this list you can play right this second, and according to the game's Steam page, more than 3,000 people recommend that you do. Oh, and one other thing: it's free. The rhythm adventure game is anime-inspired and is being updated regularly with new songs and stories as the developers add new episodes, which are also free and work to build an overarching story. If you're not fantastic at or super about rhythm games, UNBEATABLE has an assist mode to help out and make sure everyone can enjoy it.
4. Button City
Button City bills itself as "a colorful low poly narrative adventure game about a fox and his friends banding together to save their local arcade," and is exactly as cute looking as that description makes it sound. The art is vibrant and 80s-inspired, the characters are Animal Crossing-level adorable, and the whole game is packed with exciting arcade games and quirky quests to complete as you traverse a unique, pastel world. As of right now, the game is scheduled to release this fall.
5. We Are OFK
For all you music lovers out there, We are OFK is a visual novel about four friends who come together to form an indie band in Los Angeles and all the heartache, frustration, and joy that comes with it. According to the game's Steam page, it features "fully-voiced dialogue from a star-studded cast," original L.A. locations (including a boba shop), five original music videos with debut tracks from OFK, and "emotional texting, thirst texting, meme texting, and emoji spamming." Right now, the game is scheduled for release later this year.
6. Garden Story
In Garden Story, you play as a grape who has been newly appointed as "Guardian of the Grove" in their community. With this title comes the responsibility of fighting off the invasive Rot, protecting your hometown, and bringing a community back together. The adventure-RPG looks a whole lot like an old school Zelda game in how it plays, but with a bit more cheer to it. In addition, the game makes it clear that the key to success is not working alone, but rather asking your community for help as you help them. Garden Story is set to come out later this year.
7. Solar Ash
A few years back, a little indie game called Hyper Light Drifter came out and first of all, if you haven't played that game, I strongly urge you to give it a try — especially if you're a Legend of Zelda: Link to the Past and similarly hauntingly beautiful games. Hyper Light Drifter went on to become critically acclaimed, as it held up along indie titles like Undertale and Celeste as examples of what small studios can accomplish. Solar Ash is Heart Machine's second game, is set in the same universe as HLD, and allows players to take control as a woman as she travels through the unescapable "Ultravoid," slaying monsters and finding solace in the quiet moments before despair. Fingers crossed we'll see this game hit PlayStation later this year.
8. TOEM
In a nutshell, TOEM is delightful. I played the demo for this one already, and as much as I was already into its look, the demo only deepened my anticipation for the full release. TOEM follows an unnamed character as they leave home to bear witness to a phenomenon known simply as "TOEM" with nothing but their grandmother's camera in hand. While that sounds pretty straight forward, the way you get to use the camera to progress through the game, solve puzzles, and finish quests is pretty unique. While the game is entirely in black and white, it filled with so many colorful characters and this liveliness that makes the world feel vibrant. As of right now, it's scheduled to release later this year.
9. Paralives
If, like me, you love The Sims but are a bit bummed out by the series' trajectory, Paralives is here to fix that. This game is essentially The Sims, but with an abundance of quality of life changes. Everything is customizable, there are no grids and guides, and the characters look fantastic. This is the perfect example of a small group of people growing dissatisfied, noticing countless others felt the same, and taking it upon themselves to create the change they wanted to see. As of right now, there is no set release date and honestly, with how big the game is going to be, it might be a bit before we do get one. Here's hoping Paralives will be well worth that wait.
10. Signalis
Last but not least, here's a game on this list for all you survival horror fans. In Signalis, you play as Elster, a technician Replika who is navigating a dystopian nightmare and fending off horrendous creatures as she searches for her "lost dreams." While I can be a really baby about horror, this game has an incredibly unique look to it with an aesthetic that feels a bit like Alien-meets-Ghost-in-the-Shell, which makes me really want to get over my fears and give it a try. As of right now, there is no announced release date for Signalis.