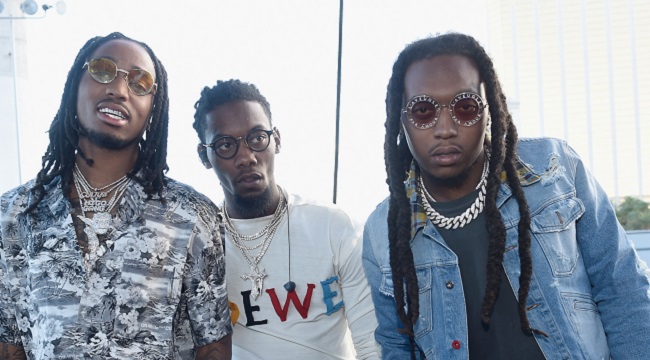 As you cull through our best song and album lists of 2017, here's a game: check off how many of the performers you want to see during the 2018 festival season. If you'll be in Louisiana in March, New Orleans' Buku Fest is shaping up to be a must-have ticket. Taking place in downtown New Orleans on March 9th and 10th, the two-day music and arts festival should be a fun extravaganza true to it's Mardi Gras World location. Acts like SZA, MGMT, and Isaiah Rashad have already been announced, and now, even more names are being revealed.
The hip-hop/electronic showcase is boasting a who's who of the two genres, including Migos, who will be taking the stage as headlining acts for the first time. The honor is well-deserved, as the Atlanta trio has had their most successful year ever and will likely have music from their upcoming Culture 2 project to perform. Who knows how much new music the artistically-reclusive Jay Electronica will have, but his appearance on the bill – in his hometown– is a rare treat regardless.
Other performers on the bill include the U.S. Festival debut of Porter Robinson's alter ego Virtual SELF, a Day To Remember, Rezz, Little Dragon, Rich The Kid and Famous Dex, and Princess Nokia – which means be cool if you don't want your beard to smell like chicken noodle soup.