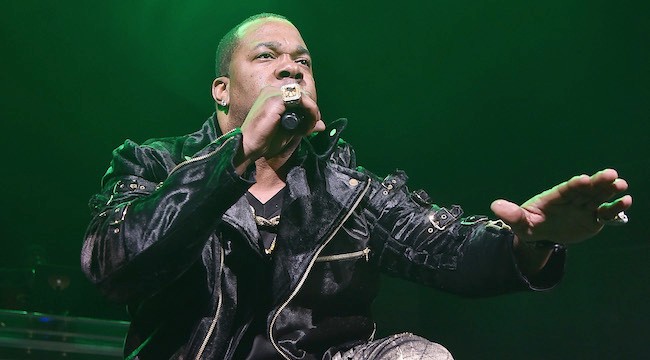 After months of radio silence, two of rap's biggest icons have returned to the spotlight. Busta Rhymes and Missy Elliott, perhaps capitalizing on their newfound (or recently recovered) ubiquity after starring in a series of hilarious Super Bowl ads for snack food, have reunited to release the boisterous "Get It" with former Destiny's Child singer Kelly Rowland.
Reminiscent of their alliance on the remix of Busta's 2005 mega-hit "Touch It," Missy and Buss bounce off each other's unique styles and bring infectious, jittery energy to the new track. Produced by Bangladesh, the beat features a double-time soul clap perfect for Busta to run roughshod over with his speed flow, but Missy refuses to be left behind. Both rappers have been around for a long time, but sound rejuvenated and just as rambunctious as ever on this debut.
The pair has exhibited similar chemistry since Busta first appeared on the intro to Supa Dupa Fly, Missy's 1997 studio debut album. Since then, they've reunited every so often to turn up the volume on their electric party raps and show off wild, creative visuals inspired by video directors like Hype Williams.
Most recently, they've popped up in the Doritos Blaze vs. Mountain Dew Ice Super Bowl commercials, coaching actors Peter Dinklage and Morgan Freeman for a rap battle featuring two of their biggest solo hits.