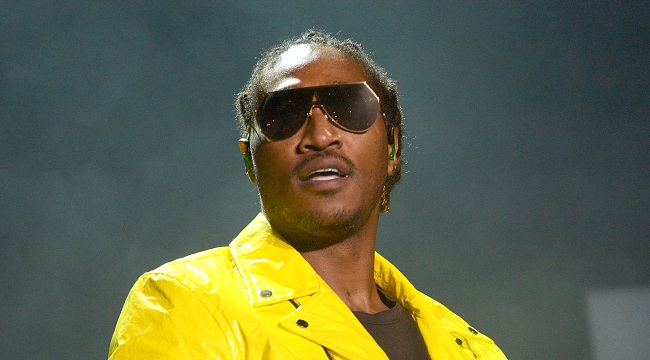 Update: According to Future's representatives, he is not in fact using Desiigner and the reports of that are untrue. Original story below.
It's no secret that Desiigner sounds more than a little like Future — and the ATLien is apparently trying to take the "Panda" rapper to court over it. In a recent interview with DJBooth.com, Menace — the producer of Desiigner's "Panda" hit — makes a couple bold claims, including the bombshell that Future and G.O.O.D. Music-affiliated producer Mike Dean tried to come for some of the song's proceeds. He says because of the pending action, he hasn't made his deserved proceeds from the ubiquitous 2016 hit.
Menace, who sold "Panda" to Desiigner for $200 in 2015, says that Future filed copyright infringement action alleging that the song copied elements from Future's "F*ck Up Some Commas" — like his voice. Dean also allegedly put in a claim against the song, "saying that he did something to the beat and he never did."
Elsewhere in the interview Menace throws a dart Kanye West's way, saying he doubts that even Desiigner has been paid for the song's inclusion on The Life of Pablo, claiming that Yeezy is "a funny one when it comes to paying people money." Who knows what he knows to substantiate that claim, or what will come of all this legal wrangling, but Future's copyright infringement pleas are ironic given his befuddled reaction to his former boss Rocko suing him for breaching their contract. I guess legal action isn't "dumb sh*t" once you feel wronged.