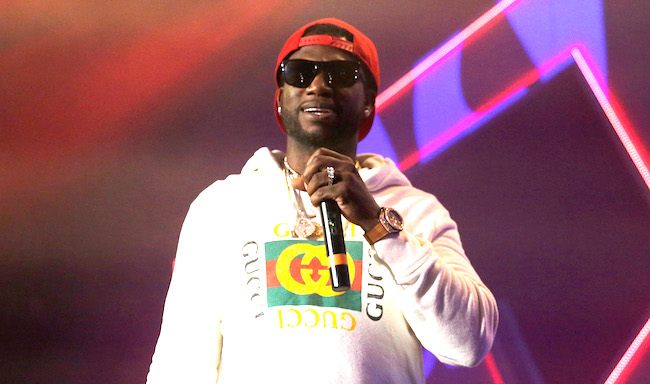 Gucci Mane had a pretty epic 2017. He got married, first and foremost, he finished up his probation early, he made some keen business deals, went on a successful tour and in true Guwop fashion, he released a ton of music. Now, all of that hard work from last year is already paying off this year as Gucci's latest album, the hilariously titled El Gato The Human Glacier, set some Billboard history, ensuring that the Wopster brings in 2018 with a bang.
Billboard reports that El Gato moved a modest 21,000 equivalent album units in it's first week, good enough to land at No. 9 on their Top Rap Albums chart, and while that may seem like a rather mundane achievement, it's Gucci's 18th Top 10 rap album. That number ties him for the most ever with fellow indie legends E-40 and Tech N9ne, and with Gucci's next album, The Evil Genius, already in the works, it's a sure bet the record is all his in the near future.
It's just another example of Guwop's sustained relevance and his long run of success that couldn't be stopped by a long prison stint, a few beefs or even married life. With as much work as the man continues to put in, even at 37-years-old, maybe he does have a clone. Who knows?