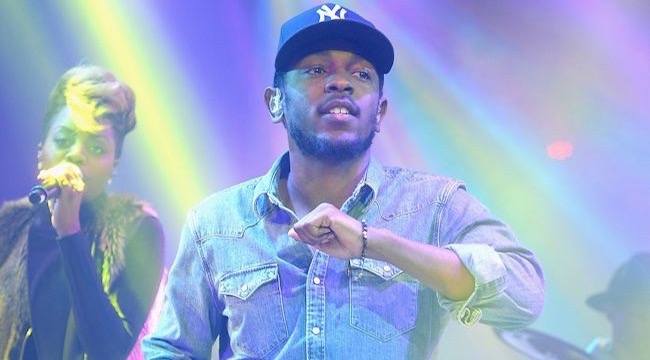 Kendrick Lamar's winning streak continues. According to Billboard, K. Dot is currently on pace to score his third consecutive No. 1 album with his latest release DAMN. The chart-watchers are predicting that K. Dot's new album should rake in somewhere around 475,000 album units sold in its first week out in the public. That figure is well ahead of his last two number ones Untitled.Unmastered which pulled in 178,000 unit sales in its first week last year and To Pimp A Butterfly which received 363,000 the year before that. His second album Good Kid, M.A.A.D. City debuted at No. 2 back in 2012.
If the predictions hold out, DAMN. would notch the second most album sales in a single week thus far in 2017, behind only Drake's latest project More Life. Apparently, Kung Fu Kenny is trailing Drizzy Drake by around 30,000 units at the present moment. More Life did 505,000 in its first week when it hit back in March and held down the top spot in the charts for three consecutive weeks before it was finally unseated by the Chainsmokers' debut Memories…Do Not Open last week.
If DAMN. indeed does go No. 1 its yet another plaudit for Kendrick Lamar and helps further solidify his position as one of the most impactful MCs in all of music_.