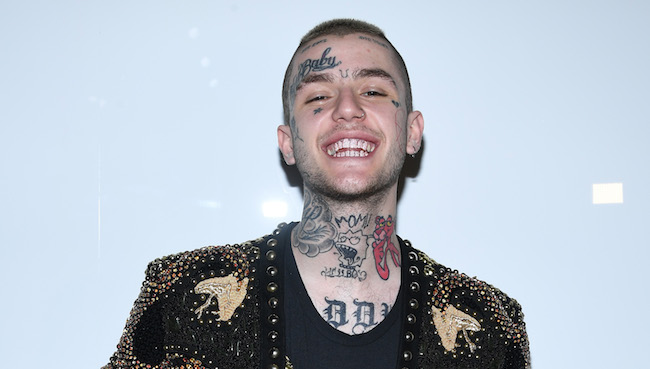 Long Island rapper Lil Peep, born Gustav Ahr, was gaining traction online for buzzing songs like "Benz Truck" and "The Way I See Things" and now, just at the beginning of his careeer the rapper has reportedly died. His manager confirmed his passing on Instagram, with Internet rumors calling the cause of death a drug overdose.
"I'm completely heart broken and lost right now," Peep's manager Mikey Cortez said on Instagram. "I can't even feel it's not real. I love you and I'll miss you always. One of the realest. Please someone tell me this isn't real."
The rapper's drug-infused anthems were a glimpse into his lifestyle, as was his social media accounts, which often displayed him drinking and dabbling into prescription drugs. In just the last 24 hours he's posted pictures of himself taking Xanax, and discussing death, saying "When I die You'll love me."
Online forums like Reddit and KanyeToThe are attributing the death to an overdose before a show in Tucson, Arizona on Wednesday night.
Peep released his first project, Come Over When You're Sober, Pt. 1, just this August, and he regularly referenced his use of cocaine, molly, Xanax and other drugs throughout. The Long Island rapper parlayed his buzz into the Come Over When You're Sober tour, which began in Seattle on October 2 and was set to end tomorrow, November 16 in Santa Ana California.
Lil Peep was just 21-years-old.