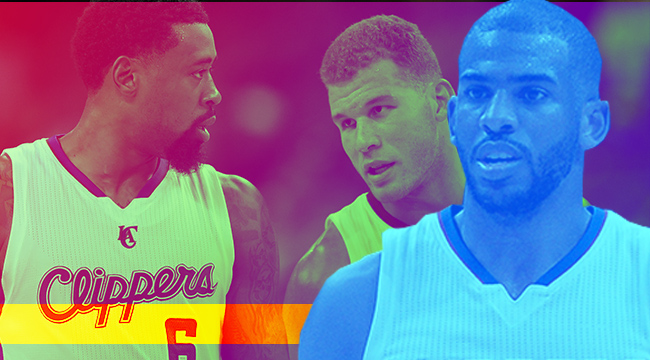 Welcome to Hoop Dreams, a season preview unlike any other you'll read before the 2016-17 season tips off. The premise is simple. We'll be providing 30 of these fictional forays because it simply stinks that only one team can win the title each year. The list of contending teams seems to shrink with each campaign, and we wanted to provide something to those fans who only get to dream of Larry O'Brien during the offseason. Before October, every team can win the NBA title. Don't believe us? Then keep reading. – Ed
Chris Paul couldn't catch his breath.
The Los Angeles Clippers superstar had just accomplished the feat that had been nothing more than a dream for his entire life: Winning a championship. But Paul, basketball's ultimate competitor, still couldn't believe it was real.
Blake Griffin and DeAndre Jordan shared a typically euphoric and childlike embrace directly behind him. JJ Redick was having hushed, pointed words with Doc Rivers, who himself was on the verge of tears. Jamal Crawford laid at the bottom of a mosh pit at center court, clutching the game ball to his chest as the Clippers' less-heralded players came dangerously close to crushing him.
Paul stood alone, having walked away from the action and his title-winning team's bench to the opposite end of the floor as the clock at Quicken Loans Arena finally expired. He didn't play well in Los Angeles' crowning Game 6 win over the Cleveland Cavaliers. 13 points, seven rebounds, nine assists, and one turnover on 4-of-11 shooting would have represented a stellar performance for most in a championship elimination game, but not Paul. He'd always expected even more from himself than the basketball world did, and leading the Clippers to an ugly 91-85 victory while struggling to find his shot — or move around the floor at all — wasn't how he'd always imagined he'd play with a Larry O'Brien Trophy on the line.
But don't confuse Paul's heavy heaving, hands on hips, and glossed-over gaze for anything resembling disappointment. After 11 years of coming up short, the future Hall of Famer just didn't know how to react upon finally crossing the championship finish line.
As he sat down on a suddenly-empty Cavaliers' bench, Paul put his head in his hands and breathed in deep. Was this really happening? Over a decade of playoff futility made his new reality difficult to fathom, but so did a previous seven months that once saw Los Angeles' title hopes go from objectively slim to seemingly non-existent.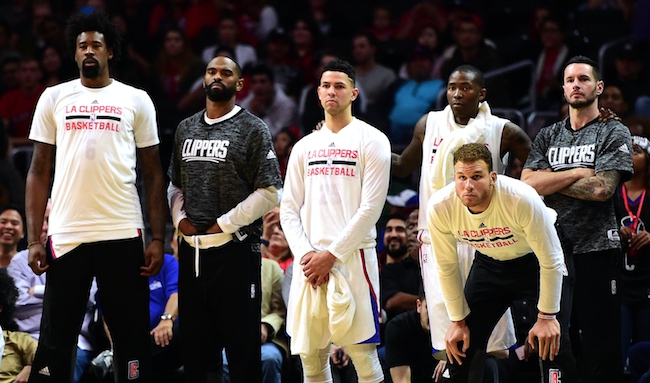 The Clippers began the 2016-17 season like legitimate contenders to the defending-champion Cavaliers and juggernaut Golden State Warriors. Griffin's all-court dynamism reaffirmed his place among the game's truly elite players; Jordan's defensive performance surpassed its reputation; Redick proved his 2015-16 season as the new normal; Crawford's efficiency boomed as the result of a reduced playmaking role; Austin Rivers lived up to his pricey new contract by establishing himself as an upper-echelon perimeter defender; Paul Pierce had sipped from the fountain of youth to give this team the sense of unyielding confidence it had long lacked; offseason additions Brandon Bass, Alan Anderson, and Marreese Speights allowed Rivers to keep his core players fresh with little negative recourse; and Paul was doing what he'd always done, keeping his case as basketball's only Point God alive for at least another year.