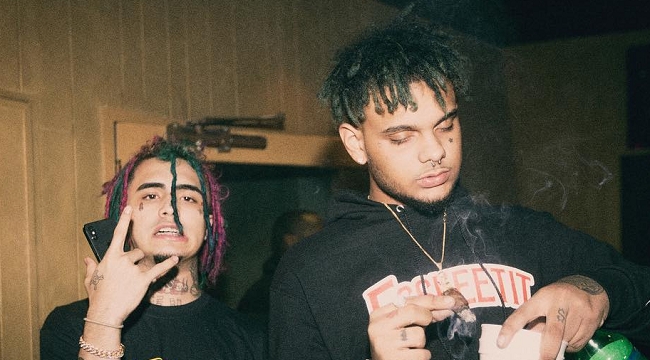 Hip-hop's so-called generational war has reached the point where there are tiers to the madness. Late last year, Waka Flocka got into it with legendary producer Pete Rock about an Instagram post that Rock had made. Rock decided to "speak up" for his early '90s generation and chastise today's hip-hop artists, telling them to "spit like an MC." He also noted "our generation didn't experiment with pills or syrup or anything synthetic." Naturally, Flocka threatened to "slap the sh*t out of" the producer – before offering a more diplomatic, since-deleted retort later on. Now, after comments about Lil Pump, he's being called out for his age.
Flocka is being positioned as the elder in a conflict with rising rappers – and good friends – Lil Pump and Smokepurrp. Flocka previously called Pump an "albino Flocka" and said that Pump "raps about the sh*t I've been rapping about on my last 30-plus old CDs… same sh*t, same way on my same-sounding beat."
Smokepurrp has replied to Flocka's "albino" comments as well as an Instagram comment where Waka called the two young rappers "lame" and threatened to "send" his artist Loudiene after them if they replied. Purrp told XXL that Waka's comments were lame, the Atlanta rapper is "thirsting for clout," and that he has paid homage to Waka in the past.
"You're like f*cking 35 [years old]—stop hating," Purrp said of Waka."Pump is 17. I'm pretty sure Pump can buy his house. Come on, man. Me and Pump together don't even add up to his age, probably."
Actually, Waka's listed age is 31, which means the 17-year-old Pump and 20-year old Purrp combine to be six years older than Flocka. Hopefully, it doesn't take six years for them to resolve their issue.