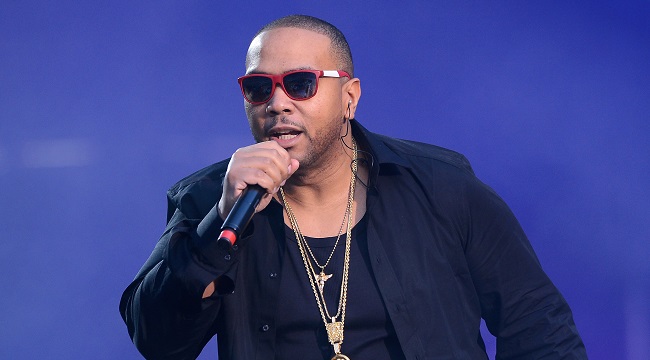 Hip-hop's sustained discussion on perceived glorification of drug culture and its perilous consequences has been centered on young artists for the most part. The promotion of drug culture has been under fire after the recent death of genre-bending artist Lil Peep due to what cops suspect to be a Fentanyl overdose. Staunchly anti-drug rapper Russ has recently renewed his call for artists to rethink their relationship with drugs, and Lil Uzi Vert has done just that by apparently going sober.
Many heavyhanded critiques such as Russ' miss what Timbaland noted in his recent Rolling Stone interview: "These kids come from a place where they don't have money, don't have a real home," he says. "It affects them, and you hear it in the music." Timbaland actually identifies with these artists on a previously unknown level, as he revealed to Rolling Stone that he's recently overcome his own Oxycontin addiction that nearly killed him.
After taking the painkiller to quell pain from a gunshot he suffered as a teen, Timbaland says he began to be hooked on the drug. The super producer's girlfriend Michelle noted having to put her finger under his nose at night to see if he was still breathing – and one night he indeed almost overdosed. "All I can tell you is that there was a light," he said of the overdose, in which he felt like he was "breathing underwater" when he fought to wake up. The moment was enough to scare him off the drugs, and refocus him as an artist and person.
Timbaland is no longer on Oxycontin, but he notes that he was suffering so bad at one point that longtime collaborator and Roc Nation boss Jay-Z told him to stop doing interviews. Luckily now, he's in a better space where he can talk with media outlets and serve as not only a prominent face of our opioid epidemic, but an example that addiction can be defeated.