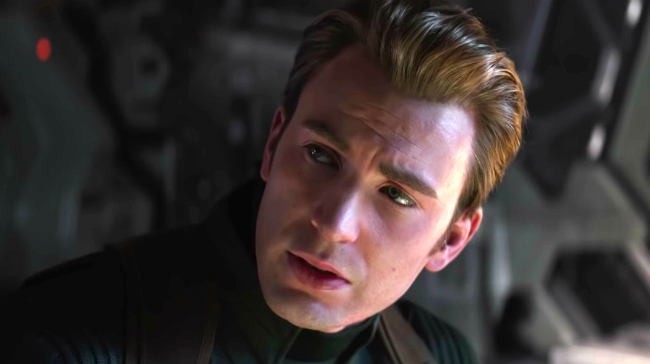 With the exception of Tony Stark, no one gets more screentime in the Avengers: Endgame trailer than Steve Rogers. The first time we see him, he looks sad. The second time, he continues to look sad. But the third time? He looks sad AND concerned. That's the Captain America way. It's going to be an emotional movie for Cap (more on that soon) and actor Chris Evans, who announced that he's retiring from the Marvel Cinematic Universe following Endgame.
"Officially wrapped on Avengers 4. It was an emotional day to say the least," the Snowpiercer star tweeted in October. "Playing this role over the last 8 years has been an honor. To everyone in front of the camera, behind the camera, and in the audience, thank you for the memories! Eternally grateful." But Avengers director Joe Russo has since walked back Evans' comments slightly, noting that "he's not done yet. I won't explain what that means, but the audience will soon understand what I'm talking about." That's a cryptic thing to say, but the Endgame trailer does suggest that Cap won't make it out of the film alive.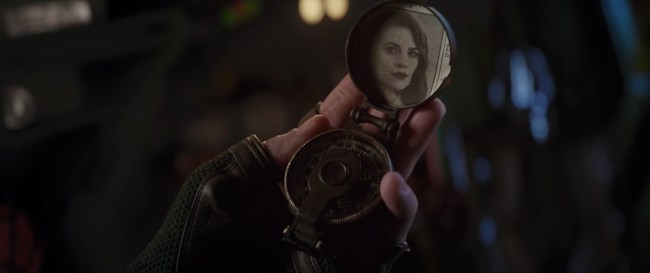 The last time Steve looked at that photograph of Peggy Carter, played by Hayley Atwell, with the same amount of longing was in Captain America: The First Avenger, when he's presumed dead after sacrificing himself to save the world. If Endgame really is Evans' last film, we might have to get rid of the word "presumed" (although an optimist might consider Endgame's rumored timey wimey-ness and hope Steve and Peggy get to share that Stork Club dance).
But I buried the lede: the biggest loss from Infinity War isn't Spider-Man, or Black Panther, or Doctor Strange — it's Captain America's beard. Pop culture has taught us that depressed people grow facial hair, but not clean-shaven Cap. I wasn't mad at Thanos for killing half the universe, but I am now.
Avengers Endgame opens on April 26, 2019.