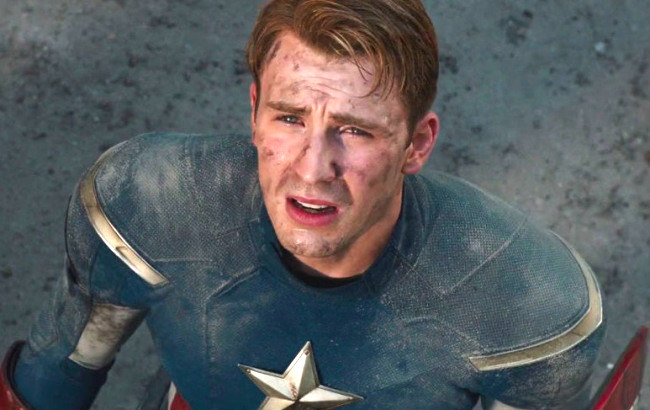 In October, actor Chris Evans revealed on Twitter that he had completed filming on Avengers 4 and, as a result, seemed to be done playing Steve Rogers in the Marvel Cinematic Universe. Unsurprisingly, this threw the internet into a tailspin that Evans himself tried to quell by insisting that his tweet didn't actually spoil Captain America's fate in the upcoming untitled Avengers: Infinity War sequel. Thanks to Avengers 4 co-director Joe Russo, however, it now seems that Evans wasn't exactly stepping aside.
While speaking with the Associated Press following a special screening of Infinity War (that didn't include the highly anticipated Avengers 4 trailer), Russo declared that Evans wasn't actually done playing the scrawny Brooklyn kid turned muscly superhero. "I think it was more emotional for him than us," he said of the actor's infamous tweet. "Only because he's not done yet. I won't explain what that means, but the audience will soon understand what I'm talking about."
As frustrating as Russo's revelation is, however, he did offer a few minor details about Avengers 4. "We're about halfway through the editorial process. It's standing at around three hours right now," he said. "It's a very complicated movie. It has a lot of characters in it. We're putting in the work, so we'll see where it ends up, but it definitely has a lot of story in it." And you thought two hour and 20-minute movies were long!
(Via Associated Press)