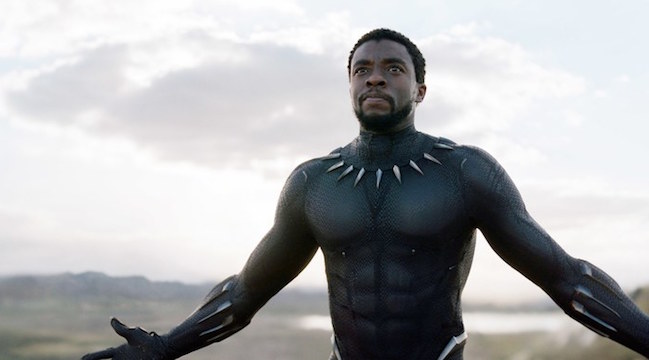 Aside from multiple nominations for visual effects and other technical awards, the Marvel Cinematic Universe boasts a sizable number of Oscar-winning performers, but no actual trophies for itself in either acting or the typically more highlighted categories. However, many critics believe 2018's Black Panther, which has been one of Marvel Studios' most critically celebrated and financially successful films to date, stands a pretty good chance at the next Academy Awards. And according to Vox, it appears Feige may be on the cusp of launching a potential Oscars campaign for the Ryan Coogler-directed drama about Wakanda.
Speaking with the outlet's Todd VanDerWerff, a "characteristically cagey" Feige said "there are a lot of amazing artists that helped to make that movie, and it would be wonderful if they could be recognized." However, he cautioned, this tends not to be the case for "this genre":
I think it would be a wonderful thing for Panther and for our production designer Hannah [Beachler], and our costume designer Ruth [Carter], and for Ryan [Coogler] who co-wrote the script with Joe Robert Cole, and of course directed the movie. And Michael B. Jordan, and Chadwick [Boseman] and Lupita [Nyong'o] and Letitia [Wright].

There's amazing performances, amazing artistry in that. I'd love to see them recognized, and I'd love to see this genre recognized. Yes, they're visual effects, yes, they are fun explosions, yes, there are spaceships. But these are all hand-crafted. Maybe it's in front of a computer; it's often actual sets, actual hand-built costumes. As much passion and artistry and talent goes into every single one we do; it'd be amazing for them to be recognized.
Considering the film's continuing cultural impact, both here in the United States and abroad, it's easy to see why Feige and Marvel may actually be on the precipice of launching an Oscars campaign for Black Panther. What's more, in addition to its estimation by critics and audiences alike holding up nearly five months after its theatrical release, the film is still making money at the box office.
(Via Vox)