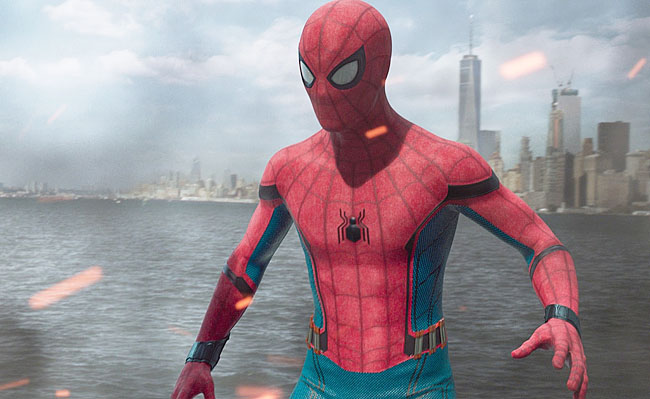 Deadline caused some trouble in the rumor mill surrounding Spider-Man: Far From Home and the potential villains for the post-Infinity War adventure. We're well aware that Mysterio will likely be the main villain thanks to the presence of Jake Gyllenhaal in the film. But a recent and seemingly innocuous casting report over at Deadline created a bit of a buzz by hinting that the movie could have another villain in it:
Not much is known about [Numan Acar]'s role, other than his character's name is Dimitri. Sony isn't commenting, but in the comics there is a Dmitri Smerdyakov, aka Chameleon, a supervillain depicted in early Spider-Man issues.
Now it would be easy to run with this as another "Is The Chameleon going to be the secret Spider-Man: Far From Home villain?" But there is no real reason to believe this.
First and most obvious, just because there is a character named Dmitri in the film doesn't mean we're going to get the Chameleon. And even if it is Dmitri Smerdyakov, it doesn't say he's going to factor into the final film. Look at how Spider-Man: Homecoming handled several villains from the Spider-Man rogues' gallery, giving them small parts that hinted at a more considerable possible future in the films but placing them behind the Vulture as the main villain. There is no reason to believe that Marvel would suddenly change the way and make the same mistakes of the past.
The bigger question here should be how Mysterio is going to fit into the film. The Vulture played a part with a bridge from the larger Marvel Cinematic Universe films thanks to the Chitauri technology left over from the battle in The Avengers. Will it be the same thing this time around? Will it be something left from Infinity War? Or is Mysterio going to be a villain creating his own illusions and technology?
If the Chameleon is referenced in the film, I would expect it to be more like Mac Gargan in Homecoming. A bit part supporting the main villain. And that's just fine.
It is no reason to get excited or worried that this film is cramming in too many villains, though.
(Via Deadline)