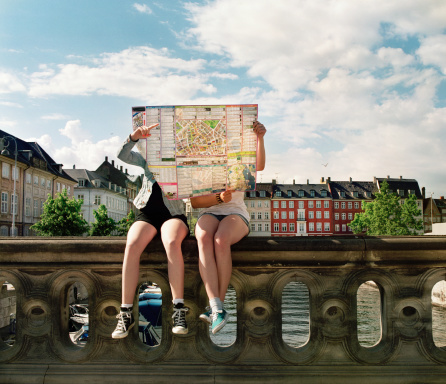 TripAdvisor releases all kinds of travel lists every year. Among the most intriguing of these lists from the end of 2015 was the 25 Best Landmarks in the World. The list spans the globe from Cambodia to San Francisco, bringing you some of the most awe-inspiring travel destinations on Earth. We thought we'd take it a step further and expand on the top 10 with captivating photos from each location. Because honestly, what's a list without some wanderlust-porn? The result is essentially a visual bucket list that will give you itchy feet.
While most of the top 10 destinations featured on the list are religious, you don't have to be devout to appreciate their beauty, history, and craftsmanship. In order to get a practical grasp on the overall experience travelers had while visiting different destinations, we also asked a couple friends who'd been there to give us the skinny. We'll kick things off in Southeast Asia with the No. 1 rated landmark in the world…
1. Angkor Wat, Siem Reap, Cambodia

This 12th century temple complex in Cambodia is the largest religious monument in the world. With delicate preservation and over two million visitors in 2013 alone, it's no surprise this place is No. 1. When asked to describe Angkor Wat in three words, a friend (who has been living in China for the last three years) said it was, "Ginormous, unique, and HOT." Then she added lots of other words and said, "Angkor Wat is my fave tourist destination I've been to. It's just cool as hell." Uproxx's travel editor, Steve Bramucci, added, "My Angkor Wat recommendation is to see the temples by bicycle. Most of the big busses travel in a loop — if you have your own transport you can avoid them and have a much more tranquil experience.
https://www.instagram.com/p/8aQZ95sgXm/

2. Machu Picchu, Peru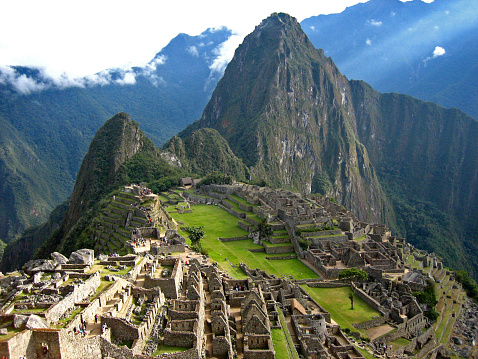 Built by the Incans in the 15th century, Machu Picchu sits nearly 8,000 feet above sea level in the Andes Mountains. It served as a royal estate for Inca elite and today its baths, houses, temples and sanctuaries welcome hundreds of thousands of visitors every year. We asked an expat living in Buenos Aires to describe her visit to Machu Picchu in three words. She called it, "Beautiful, impressive, and Incan." She also added, "There are llamas up there roaming around. Who knows how they got there."