You know how to EAT THIS CITY. With top chefs as tour guides, you've learned how to scout out hot spots for breakfast and brunch, where to go for a delicious date night, and how to feast like a local liege in the cities you love. But where do you wash it all down? Do you know how to find the best brewpub? Uncover who makes the meanest of bloody marys and the most sparkling of mimosas? What bars transport you?
You're about to find out. Welcome to DRINK THIS CITY!
This week we're headed to the Magic City, where we'll be tasting the best of its intoxicating potions. That's right, welcome to Miami (bienvenidos a Miami), where our guide to the city's cocktail culture is James Shearer, Zuma's Global Beverage Director. Zuma Miami is your destination for modern Japanese cuisine, served izakaya style. This is the place to bring a group of friends for a night of fresh, vibrant, and deceptively simple food — beautifully crafted from exceptional ingredients.
Cocktails sparkle and shine at Zuma, too; the presentation every bit as lovely as the taste. Try drinking vodka cocktails from golden, frozen lanterns, or mezcal enlivened with the spicy-lime bite of falernum, and the rich licorice of absinthe, sipped from a sugar-skull vessel. Food and drink is elevated to art at Zuma Miami; take a look for yourself.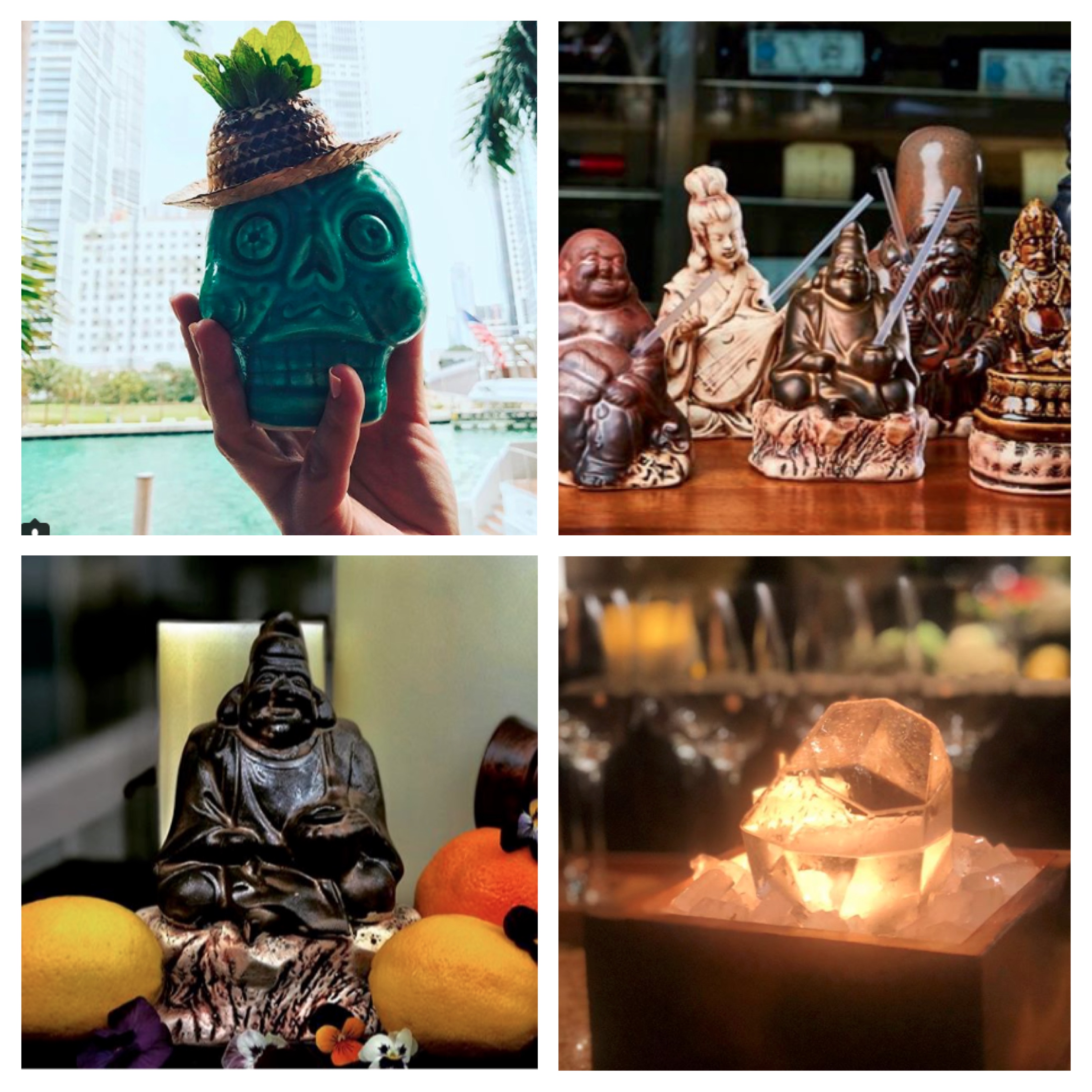 Once you've hit Zuma, you'll be ready to tour the rest of the city. Let's check out James's favorite drinking spots in one of America's best party towns!
BRUNCH COCKTAIL OR HAIR OF THE DOG
Wynwood mule at KYU for brunch, smoked pineapple and the contagious energy at the bar with some roasted cauliflower? My kind of Sunday brunch.
CLASSIC COCKTAIL
Just ask for Julio Cabrera (legendary Miami bartender) if you're lucky. He has his classics down to a T.
CRAFT COCKTAIL
The Zuma Zacapa Live Solera. Zacapa Rum vieux caree? Live aged in their own mini solera and served over a beautiful hand carved ice and stamped.
PUNCH
Regents Punch at the Regent Cocktail Club. Classic and to perfection, like going back in time to that golden era of classic cocktails.
DIVE BAR
Ask the bartender for a boilermaker but with tequila instead [of whiskey] at Better Days.
HOTEL BAR
https://www.instagram.com/p/BP_O05MjhCj/?tagged=brokenshakermiami
"Burning the Devil" from the Broken Shaker is a smooth, velvety combination of Zacapa Rum, Pumpkin and pecan. Delicious.

HOT DRINK
A Brandy Blazer at Beaker & Gray.
THEMED BAR OR IMMERSIVE EXPERIENCE
Banana O'Hara, from Sweet Liberty; a cheekily crafted banana and walnut old fashioned. Genius!
SPARKLING COCKTAIL
Sin City from Zuma Miami: gin, elderflower and champagne, with a lemon zest, making it a classic pre-dinner cocktail.
APERITIVO
This goes to Karol Ansaldi for his Yuzu Paloma, a jealousy-inducing way of replicating pink grapefruit from yuzu, Campari, sugar and water in syphon and stirring it over a tall carved ice cube with a great tequila, perfect summer aperitivo.

UNUSUAL COCKTAIL or COCKTAIL WITH SURPRISING INGREDIENTS
"Que Pina" at Sweet Liberty with gin, pineapple, green chartreuse and sage shrub. Unusual ingredients mixed with great music and great vibes.