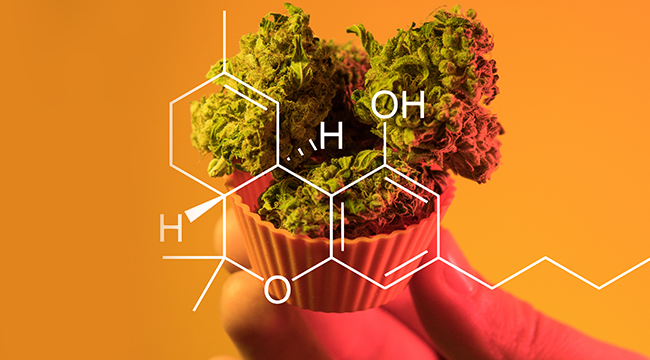 Updated Feb 12, 2019
People love podcasts. Despite the wealth of media available, the dominance of streaming services like Netflix, and the perennial appeal of books, folks just love to pop on headphones and fall into episodes of their favorite programs. And cannabis — that oft-debated, nap-inducing, mind-expanding herb — crushes it in the on-demand audio space. Given the growing industry and the large number of (often surprising) converts, it's no surprise that new shows pop up regularly.
Over the past few years, pot pods have appeared en masse on iTunes, Stitcher, Soundcloud, and other podcasting platforms, but their quality varies widely. If you're a cannabis consumer, you know going in that you have some level of interest in the topic and you don't want to waste hours surfing through half-baked programs looking to be engaged. To that end, we crafted a list of the ten best weed podcasts streaming right now.
Our focus was on programs with high entertainment and information levels. Some lean a bit more educational and some go the other direction, but none of them are pedantic or dry. Every host on this list is someone with whom you'll want to get stoned and chat. So, listening to an episode is like a power hang with a bud. A really smart bud who wants to talk cannabis for an hour.
If you love one that we missed, hit us in the comments.
Getting Doug with High
Comedian Doug Benson has branded himself successfully as a cannabis comedian with his stand up and the documentary Super High Me. But it's the rotation of guests that make Getting Doug with High so good. Guests — who are usually fellow comedians — get high with Benson and participate in an interview. In addition to this aspect of the show, listeners learn a bit about strains and smoking accessories. Regular segments include High History (guests tell the story of the first time they got high), Pot Topics (Doug covers cannabis news), Pot Quiz Hop Shot (cannabis trivia questions), and #HeavyMonkey (Benson works to get guests to comment on the weight of a broken lighter shaped like a monkey). In past episodes, Benson brought out magician Gabe Dylan at the end of the show to perform magic for his extremely high guests.
If you have favorite comedians, check the back catalog because they're probably in there. Greg Proops, Eric Andre, Sarah Silverman, Reggie Watts, Tommy Chong, Kevin Smith, David Cross, Jack Black, and Andy Richter have all done the show. For the best experience, toke up before you listen and start with episode 114, featuring Tiffany Haddish and Simon Rex.

Dude Grows Show Cannabis Podcast