A nice bottle of champagne or sparkling wine adds flair to any gathering, elevates meals, and lightens all moods. No one ever "angry drinks" the bubbly stuff. Fizz and wine just go together. The bubbles — created through fermentation — go straight to your head and you immediately feel… lighter after a few sips.
Although sparkling wine largely gets saved for special occasions (graduations, weddings, holidays), it really is a versatile, everyday beverage. It's perfect for snuggling up next to a winter's fire or relaxing in the shade on a sunny summer's day. It pairs well with almost all meals, citrus, and weather.
With that in mind, let's take a look at the bottles of sparkling wine that are actually "everyday affordable." Sadly, that excludes almost all the actual champagne, as that stuff literally needs to come from the Champagne region of France. This naturally makes it more expensive, thanks to marketing. But, fear not, the Spanish make cava, the Italians make prosecco, and we Americans make plenty of sparkling wine from the Hudson to the Russian River Valleys. That means there are a lot of great options to choose from in the $10-$20 range.
One last thing, when buying sparkling wine, two words are of primary importance: Brut and Doux. Brut means dry and Doux means sweet. Beyond that, the rest of the stuff on the label denotes where and when it was made and the process it took from grape to bottle. We won't get bogged down with those semantics, instead let's just let the fizz carry us away.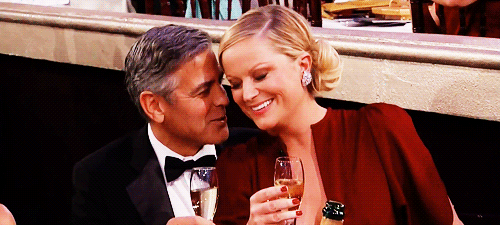 Freixenet Cordon Negro
For around ten bucks, this bottle is a win. Freixenet is a Spanish Cava that pours as a medium dry and fizzy sparkling wine. There's a definite apple orchard effervescence here that brings a hint of sweetness, balanced with crispness.
Overall, this is a great, inexpensive place to start your sparkling wine journey.
Korbel Brut
The Korbel family brought sparkling winemaking to California's Russian River Valley all the way back in the 1800s. They're an institution in the style and are very local, meaning it's always affordable.
Their brut is a perfect holiday drink. There are definite orange citrus and bark spice notes looming in the back of the dry fizz and summer berry flavors. It's an old school and very competent sparkling wine.
La Marca Prosecco
La Marca hails from Northern Italy and hits the spot for something that's a little fancy and foreign and, well, really good. The wine has a definite citrus fruit forward fizz with an almost creamy apple finish, reminiscent of a Berliner Weisse beer. It's sour and vibrant with texture. All great things when it comes to bubbly.
Canals & Nubiola Cava
Another cava from Spain, Canals & Nubiola is a little spendier but worth the extra five bucks. The wine has a very stone-fruit-orchard presence with a softness to the fizz that stays dry without getting sweet. It's smooth and very tasty.
Mumm Napa Cuvee M
Mumm sparkling wine is a partnership between French winemakers in Champagne and Napa Valley ingenuity in California. It hopes to be the best of both worlds and sort of pulls it off. Their Napa Cuvee M is a well-rated wine that brings forth strawberry fields, peach orchards, and freshly baked bread (from the yeasts).
It's a complex and tasty sparkling wine that works well for everyday enjoyment.
Chandon Rose
Chandon makes a great rose. We're a little closer to the $20 roof here, but we think this one's worth it. The taste is just so bright and welcoming. The wine goes perfectly with a little al fresco dining or backyard barbecuing. Or with just hanging out and eating hot dogs.
It's not insanely complicated, just really, really good. And that's enough sometimes.
Martini & Rossi Asti
https://www.instagram.com/p/BdBGe4dgnLV/
Back in Italy, Martini & Rossi Asti is another great option for bubbles on the cheap. You can often find this spumante prosecco (spumante just means heavy fizz) on sale for under ten bucks and it totally holds up. It's floral, dry, and very easy to drink with almost anything.
Coppola Sofia Brut Rose Cans
Sparkling wine in a can? Yes, please. Francis Coppola's wines are very new world California with old world flourishes. This rose is a big wine in a little can with lots of florals, tart fruits, and hints of clove. It's bubbly and fun. Granted a four pack is 15 bucks — which may seem expensive when you can buy 30 PBRs for $9.99. But, come on! It's wine in a can. That's always good times.
Piper Sonoma Sparkling Wine
Piper Sonoma makes a really solid sparkling wine that feels like it must be from France. It's dry, fruit forward, and has that oaky hint of vanilla. You'll feel the warm summer sun in every bottle with plenty of fizz and fruitiness.
Mionetto Prosecco Brut
Mionetto makes a very complex prosecco that almost always costs between ten and twelve bucks. It's light, fizzy, fruity, and floral. It's shockingly well balanced and fits in any occasion throughout all the seasons. It's also a major value that always tastes really good.