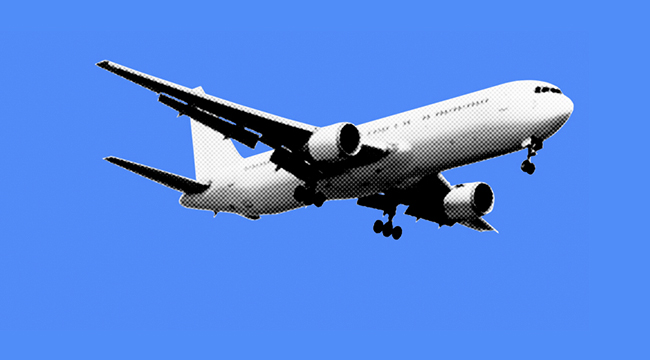 These are the dogs days of cheap flight deals. Prices are ramped up for the inevitable Christmas and New's rush. Yet, if you're willing to do a little sleuthing and aren't tied to hard travel dates, you can still find a few great deals out there (also check for error fares and late season specials).
As always, WowAir is offering $99 flights to get Americans all the way to Europe. And Norwegian is right on their heels with prices closer to $150 each way from the US to Europe. Frontier Airlines also has their usual budget prices with flights all over America for around $30 each way.
Below are some of the best deals floating to the surface on this Travel Tuesday. Happy hunting and happy travels!
SECRET FLYING DEALS OF THE WEEK
Are you in New York between tomorrow and March? If so, you can snag a roundtrip flight to snowy Moscow on Aeroflot for $460. United is offering a great roundtrip rate between Atlanta and Chicago for only $78 between now and March. And Delta is offering roundtrips from New York to the Dominican Republic for $245 in late January.
SKYSCANNER DEALS
Skyscanner is clocking in savings of up to 55 percent on domestic roundtrips across America. That means flights as cheap $30-$40 all over the country. You'll have to do some shopping, but if you're easy on dates and destinations, you can score a great deal.
JETBLUE
Right now JetBlue is offering a killer deal. They're giving a year of free flights away for you and a friend if you book one non-refundable flight by December 15th. There will be three winners who will be announced on December 27th, making for the perfect post-Christmas gift. Details here.
KAYAK EXPLORE — CHRISTMAS WEEK
Kayak Explore has a great option for those of us who still haven't pulled that trigger on a flight home, or a flight away from this Christmas.
Go to Explore, enter your home city, and select the 'Christmas week' option under 'when you want to travel.' A handy map will pop up with prices all over America and the world. Prices will be high, but you might get lucky and find a super cheap flight. Happy travels!
SOUTHWEST
Southwest is running a sale on a large swath of flights until Thursday. There are blackout dates and travel will need to take place between mid-December and mid-May. All of that aside, prices are as low as 50 bucks one way.