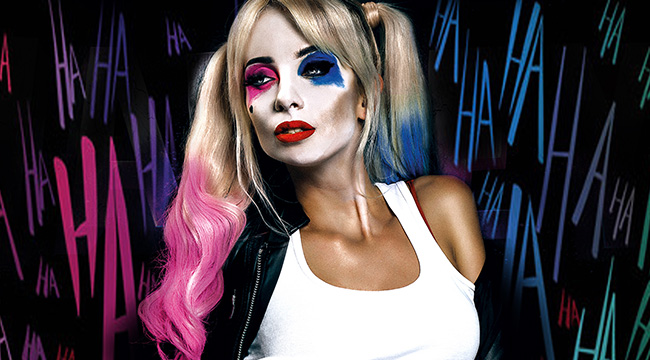 Halloween is tonight, which means two things: It's the only night of the year when it's acceptable for you — an actual adult with a job and responsibilities — to wander door to door begging for candy and there's about a 98 percent chance that you don't have a costume (yet). And hey, that's fine! You probably went to a party this weekend and thought about how great it was that you didn't bother dressing up because "how much work is that?"
But now it really is Halloween, and you're feeling like you might be missing out! No concerns, no regrets, we've got you covered: From costumes you could make in an hour (in order to go out and snatch that sweet, sweet candy, yo) to costumes you'll only be able to admire until next year (because they'll take about a lifetime to make), here are some of the best costumes out there (we'll be updating all day!):

Let's start with this amazing Silver Surfer get-up that's already made the guy wearing it a star:
Too complicated? How about this costume straight out of The Craft? It comes complete with one of those sharks that washed up on the beach about halfway through the film.
This Ratatouille get-up is adorable and probably won't break the bank:

And here's someone overrun with Zubat plushies:
If you want to go deep with the Pokemon GO theme, you could always start building this thing now (careful, there are so many moving parts!)
Got a pink dress and something to simulate a nosebleed? Congratulations, you're now 11 from Stranger Things:

This one's made for a kid, but imagine how much more powerful you'd look as a gigantic storm cloud ready to rain on everyone's parade?
This one may be hard to look at after what happened on The Walking Dead, but no one's going to claim you're not scary if you show up dressed as Negan:
Is this the best Rick Sanchez costume we've ever seen? No. Could you pull it off with items you'd be able to obtain on your smoke break? Absolutely.

This group costume is incredible.
So is this Monopoly-inspired outfit. When's the last time you saw that game make anyone happy? And you know you've got about a national debt's worth of play money laying around:
Cut up a jacket and spray it gold. Now you're a champion (who doesn't apologize for cutting up jackets or spraying them gold):

You could do this hipster Khal Drogo outfit, but most people probably won't get the reference because it's too underground (or because they'll think you're trying to be 'suburban Dave Navarro':
Preeeety scary, but not too difficult to pull off if you're willing to make some concessions:
We're going to have to go ahead and see those TPS reports, please:
Terrrrrriffying:

Turk!
This is going to be the best Halloween. Everyone says so. The best. Huge. Hillary's Halloween is a disaster.

Dare to be different…in a world of post-transformation Suicide Squad Harley Quinns:
Dare to be really different:
…or just really cute:
Or bring the picture that broke the internet into the outernet:
It's not too late to be a fart:
Or demand "pizza pizza!"

But it may be a little too late to be "sexy Deadpool dressed as Pikachu," which may actually be a blessing. We don't need more than one of those around!
NASA astronaut (it helps if you have a parent in the space program).
Zoolander and random sexy characters is usually a win.
Pirates are always a win!

NEED MORE COSTUME IDEAS?