This week's best cheap flights and travel deals has some excellent opportunities. Looking to indulge in the #vanlife dream? We got $1 per day vans and campers across America, Canada, New Zealand, Australia, and Europe. Looking to see Southeast Asia for less than a movie ticket? We've got $4 flights all over the region. It's time to pull that trigger, hit the road, and start collecting experiences.
Below are some of the best early summer deals on cheap flights and travel packages right now. These are the sites and Twitter feeds that you should be following and setting up alerts for. Prices will vary. Sales will pass quickly. You've gotta shop hard and act fast. Good luck out there and happy travels!
WOWAIR FLIGHTS TO INDIA
Budget airlines are dominating this year and Wowair just changed the game. Starting in December, you'll be able to fly from the USA all the way to India (New Delhi specifically) for $299 each way. Then that price then drops to $199 each way in 2019. That's just crazy cheap to pay for travel to the other side of the globe.
It might be time to consider a mid-winter trip to the balmy streets of India. The food will be amazing, we promise.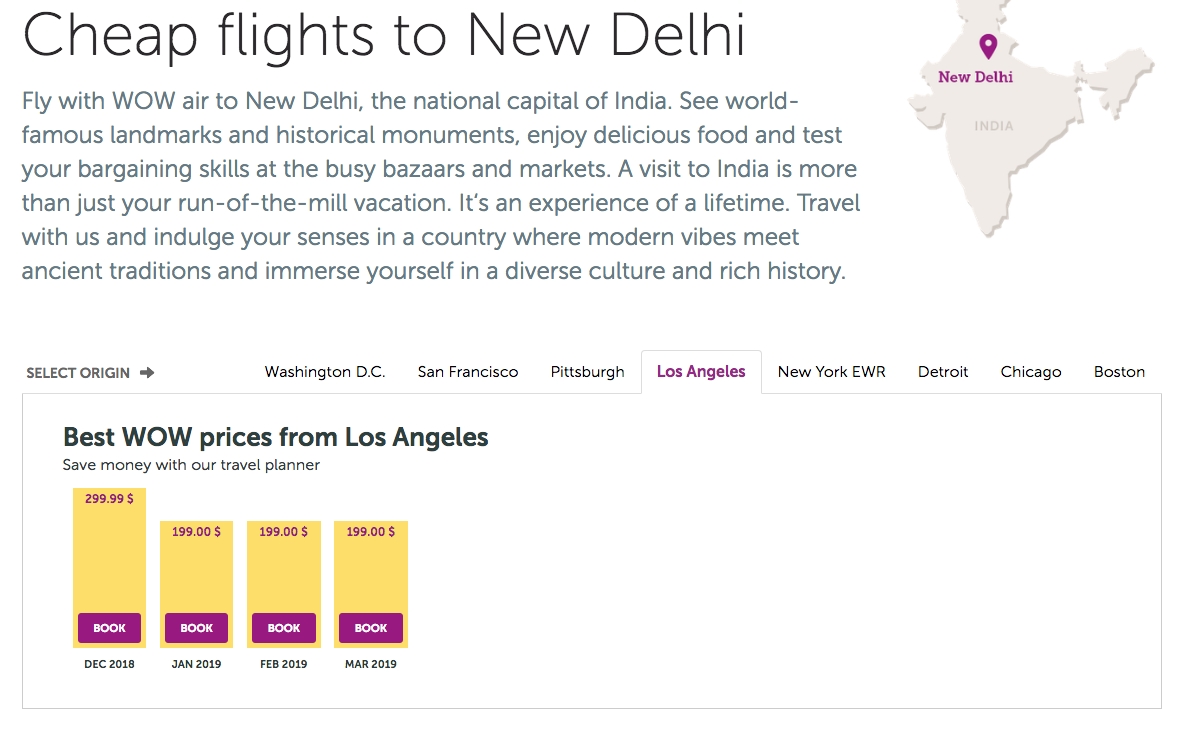 SECRET FLYING DEALS
Secret Flying is always going to be your best bet for scoring cheap flights all over the world. But you have to keep an eye out for your favorite destination and your home city to pop up and then be ready to buy at that moment.
Check out a couple killer itineraries below on cheap trips to Mexico, Las Vegas, and SE Asia.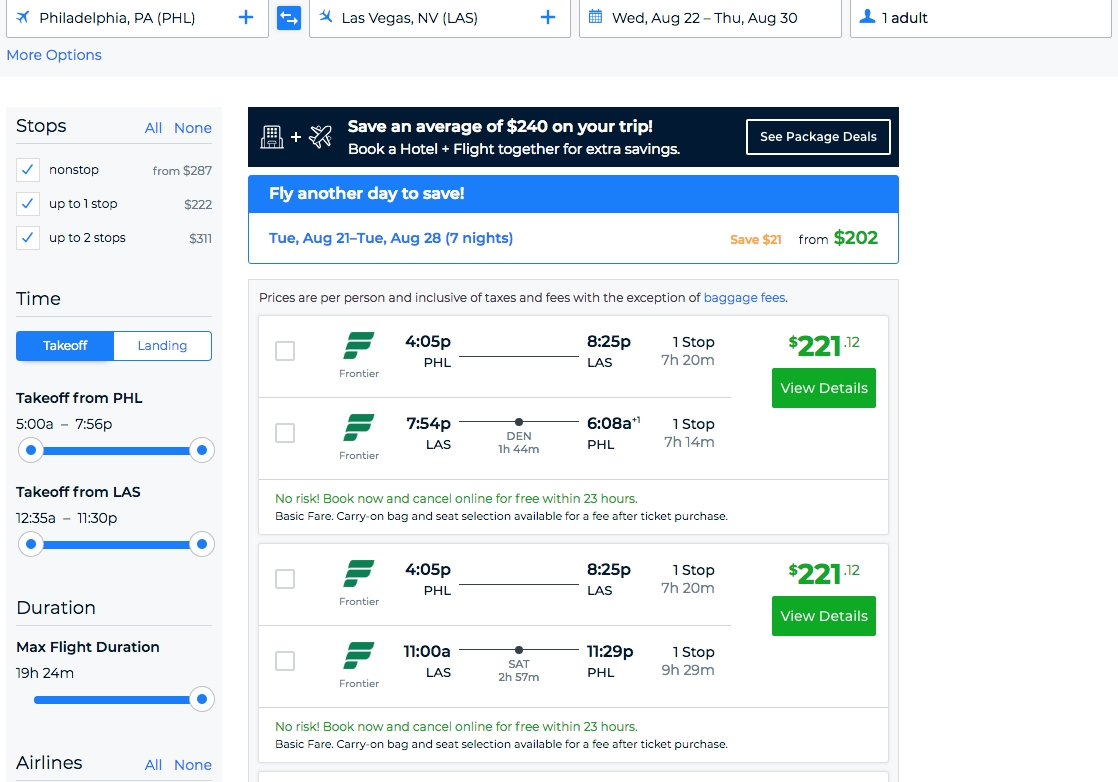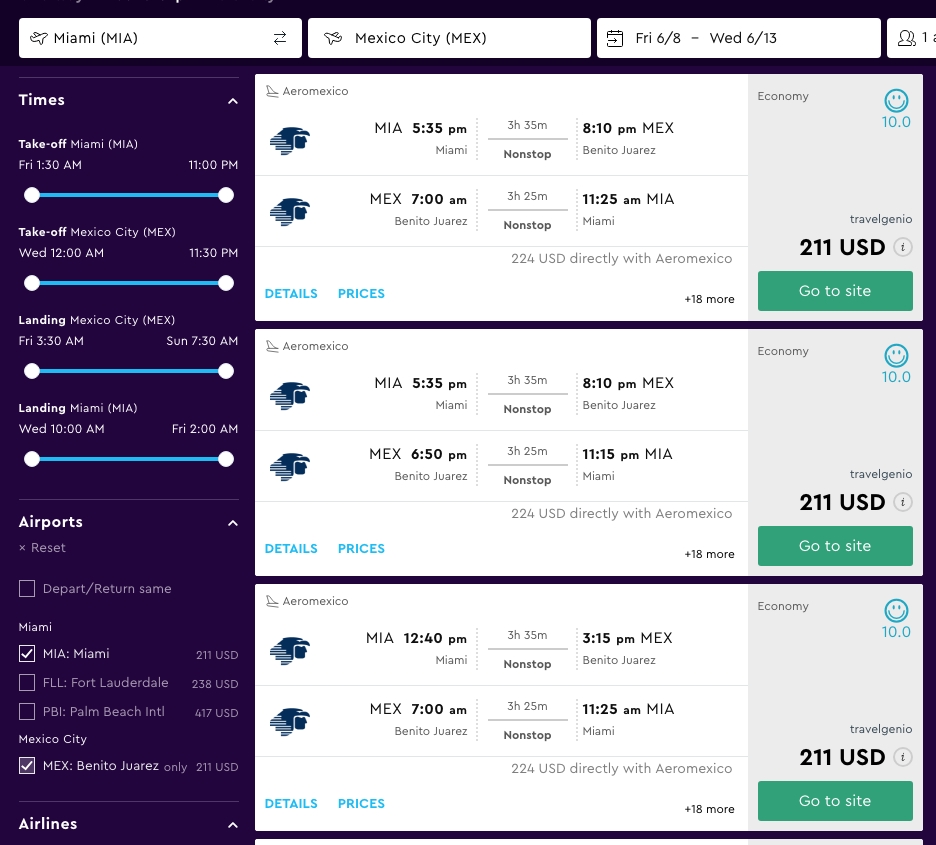 AIRASIA $4 FLIGHTS
AirAsia's $4 flights are also a game changer for the shoestring travelers looking to make that dollar stretch. Theoretically, you can snag a $200 flight to New Delhi, grab crazy cheap AirAsia flights all over the continent, then get on another $200 flight to Honolulu (from Singapore or Osaka) and circumnavigate this globe for less than $1,000.
This might well be a golden age for cheap travel.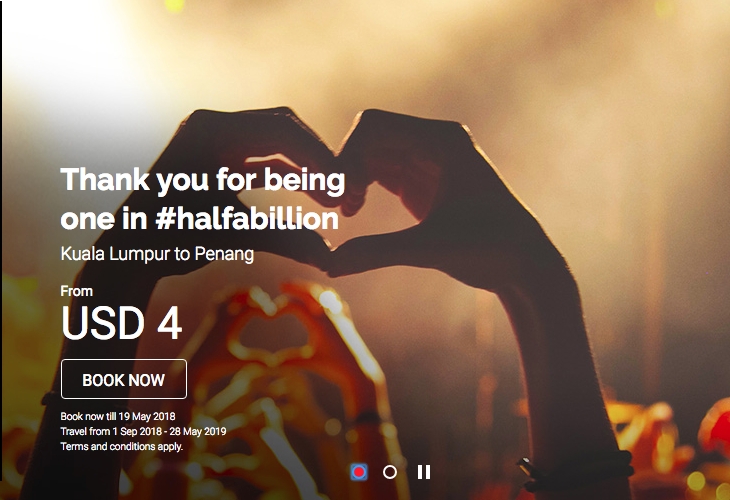 $24 FRONTIER FLIGHTS
Not ready for that big leap overseas yet? Frontier has your back. Right now, you can get around these United States for about 20 bucks each way. Look at it this way, for the cost of a matinee and popcorn with a soda, you can see a new corner of America.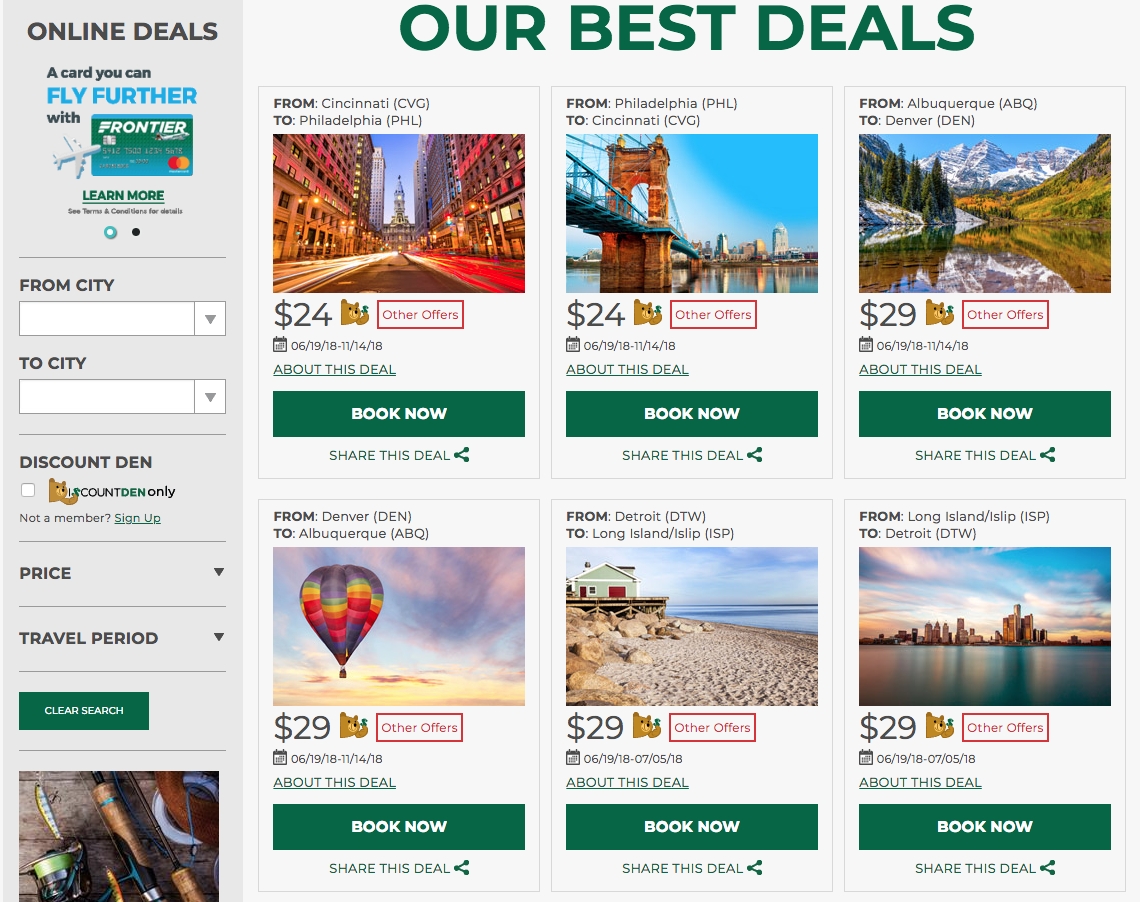 NORWEGIAN DEALS AROUND THE WORLD
Norwegian has also expanded its service beyond popular European destinations. You can get around the world from South America to Africa to America to Europe and back again for anywhere between $99 and $299 each way. Adventure awaits!
MUST HAVE APP — HOTELTONIGHT
So, have you just been a little impulsive and bought a crazy cheap flight and now you need a place to crash? HotelTonight App might be the way to go. The app relies on finding you great last minute deals on hotels that have empty rooms they want to fill for cheap. The app uses "GEO" rates to score great discounts. So you may be able to score killer deals if you're in a train station, airport, or sports venue and looking for literal last minute accommodations.
You can land in a new city and find a deal while you're waiting for your luggage. The app also has special codes to align the perfect hotel and experience with what you're looking for. And, not to be outdone, HotelTonight has their own dedicated concierge service that puts in requests directly to the hotel for you, so that everything will be just right.
POINTS DEALS WITH DAILY GETAWAYS
Points with a travel service — airline, hotel, credit card, or the like — is the way to get great discounts on travel and also much, much better treatment by companies. Thing is, you can up your status by buying points. It might feel like a bit of cheat, but it's a clear and faster path to free upgrades and better overall service.
The US Travel Association is offering Daily Getaways deals right now and offering crazy good deals for points on all sorts of programs that'll help you get better hotels rooms, better and cheaper seats on planes, and even cheaper or free car rentals. Be a smart traveler and Get. Those. Points.
BEST ALL-INCLUSIVE DEAL — SANDALS
Look, we are champions of solo travel, the van life, adventure, and all that's hip in travel. But, you know what, we all need a break from the grind sometimes and an all-inclusive resort offers just that. You fly in, check in, and start all the pampering, eating, drinking, and lounging you can take.
Right now, Sandals is offering great discounts of up to 65 percent off stays at their resorts along with up $1,000 in resort credit (that's $1,000 of free massages), and several other great perks. So, maybe it's time to shed the hipper-than-thou approach to travel and enjoy a little of the good life this summer.
TOUR OF THE WEEK — RENO BEER CRAWL
Looking for something to do this Memorial Day weekend? How about hitting Reno with a cheap Frontier ticket and doing a craft beer bar crawl? Reno is making a big comeback right now and their beer scene is blowing up accordingly.
The Reno Beer Crawl is a self-guided tour of 15 craft beer bars where you can get a six ounce (half a can of beer) pour for one dollar. Yes, that's two bucks a beer. Time to get your craft beer drink on in Reno.
$1 VANS AND CAMPERVANS
This might be the best deal of the year right here. For — and this is literal — one dollar a day. You can rent a camper van or regular van to live out that #vanlife adventure for reals, yo.
Imoova is offering a slew of routes throughout America, Europe, Australia, New Zealand, and Canada with varying sizes of vehicles for, yes, $1 per day. That's transportation and lodging for the price of a coke. Book one of those cheap flights above, rent a van, make a Costco run, and strike out on that open road. Now's the time.