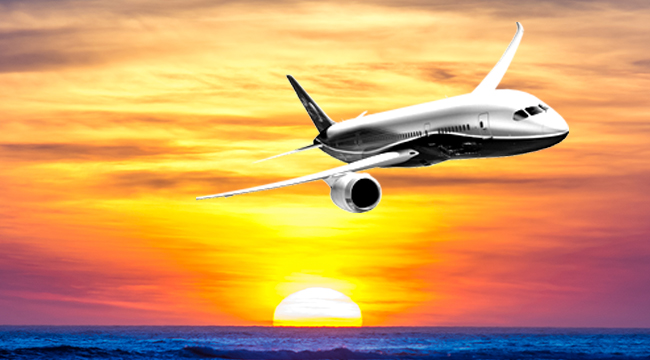 Memorial Day is just around the corner and that means summer prices for flights, hotels, car rentals, and tours are all going to be set to high. But that doesn't mean you still can't find deals. While summer travel is always more expensive, sales still abound. You just have to be vigilant on those Twitter feeds and shop the sales for the best cheap flights and travel deals.
Below are some of the best early summer deals on cheap flights and travel packages right now. These are the sites and Twitter feeds that you should be following and setting up alerts for. Prices will vary. Sales will pass quickly. You've gotta shop hard and act fast. Good luck out there and happy travels!
KAYAK EXPLORE
Kayak Explore is a great place to start. You can enter your home airport and see what's cheap right now, this summer, or even into next year. The best way to use this one is to find a great price on somewhere you'd love to go and buy that ticket when it's cheap.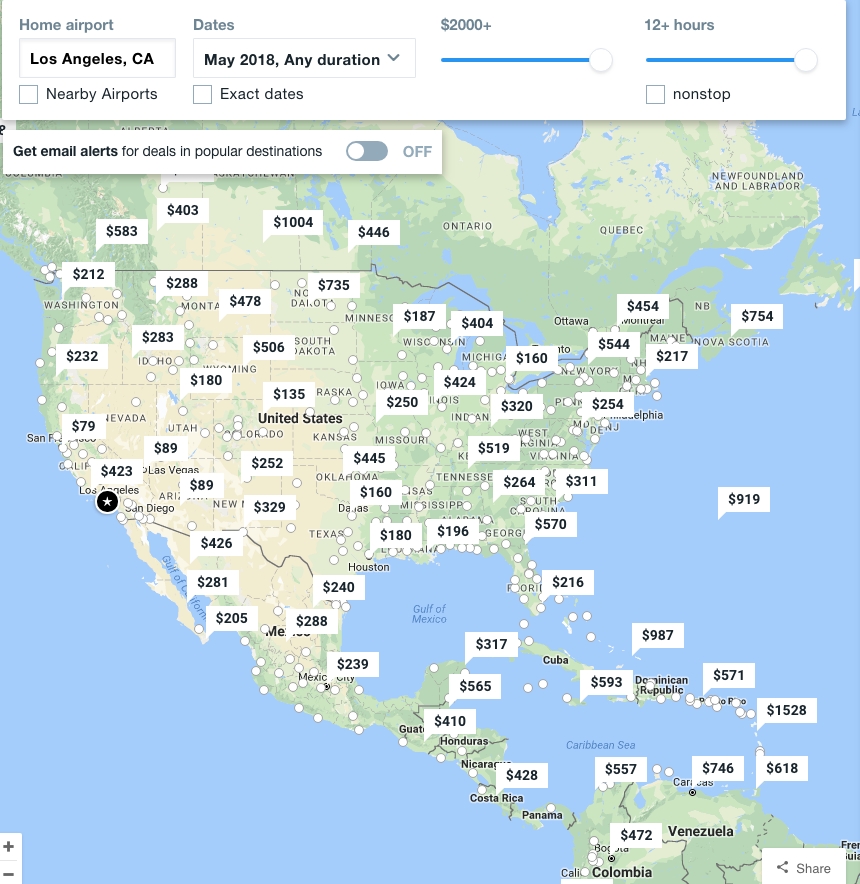 SECRET FLYING DEALS
Secret Flying is another great option for finding amazing deals on flights. Generally, you'll have to keep an eye out for your favorite destinations and your home city. Still, the deals run deep and right now you can get roundtrip flights to South America, India, and Europe for around $400. That's a steal.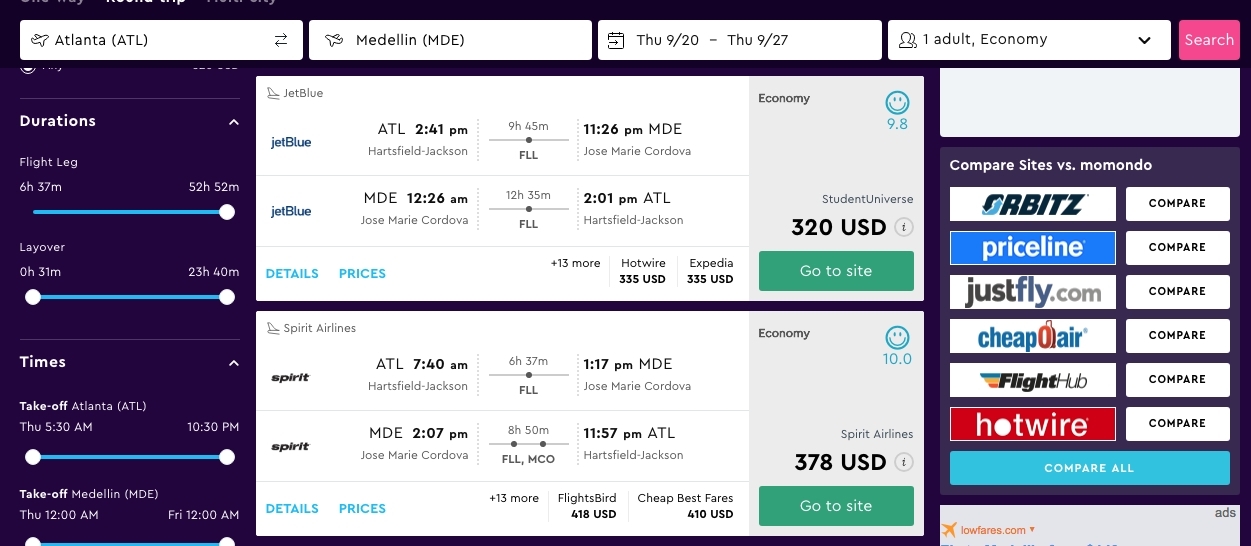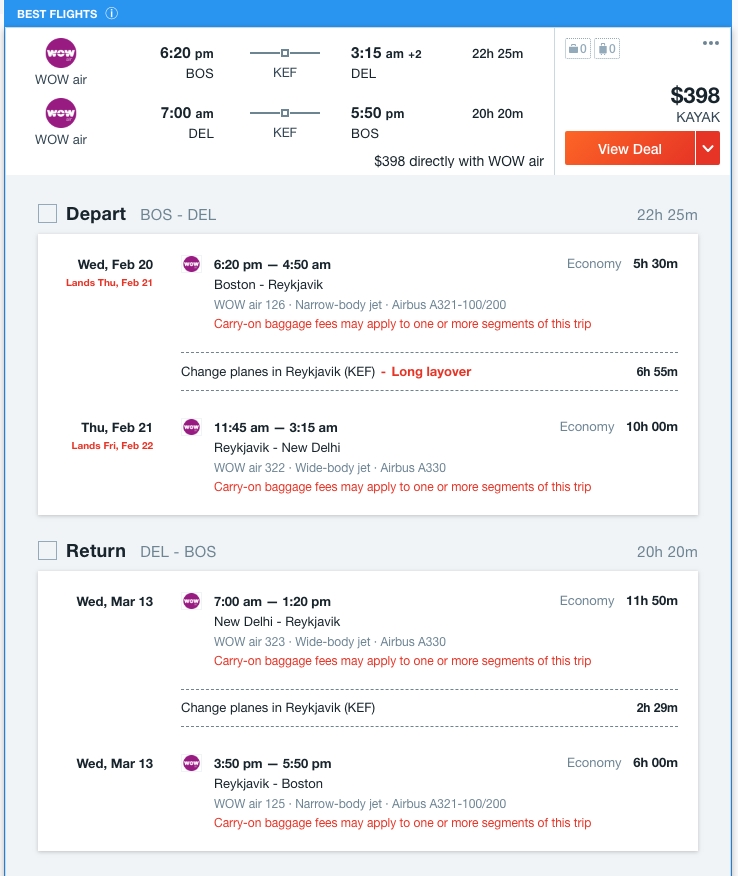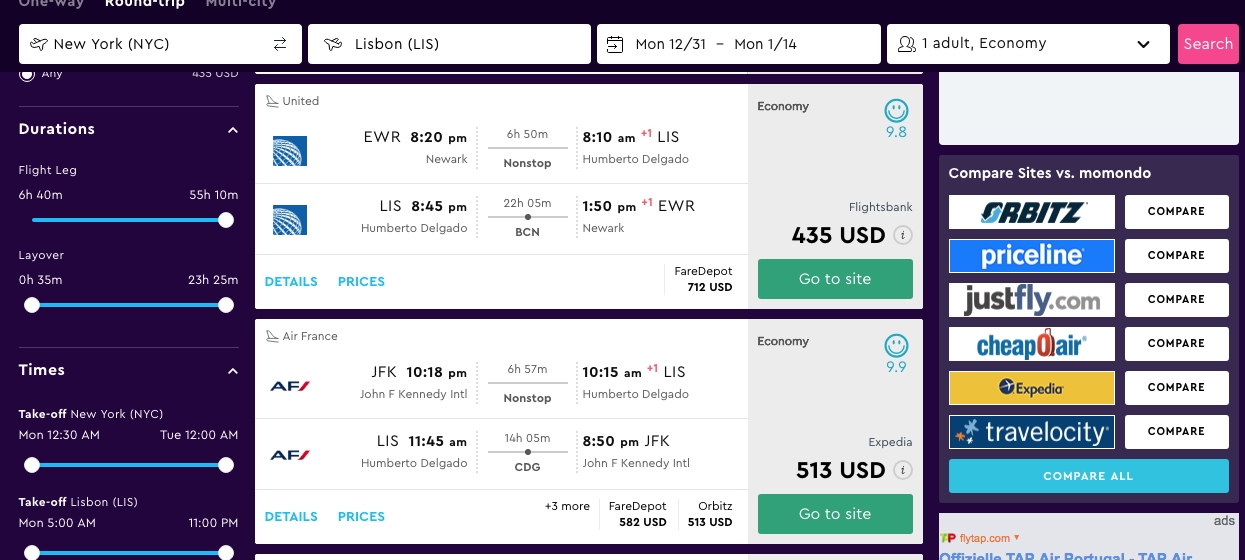 SOUTHWEST SUMMER DEALS
Southwest is offering some great deals on summer travel through August. Again, you've gotta shop this one. You may be able to find $50 flights all over America (expect to pay closer to $80-$100). It's a great way to see some of the country this summer.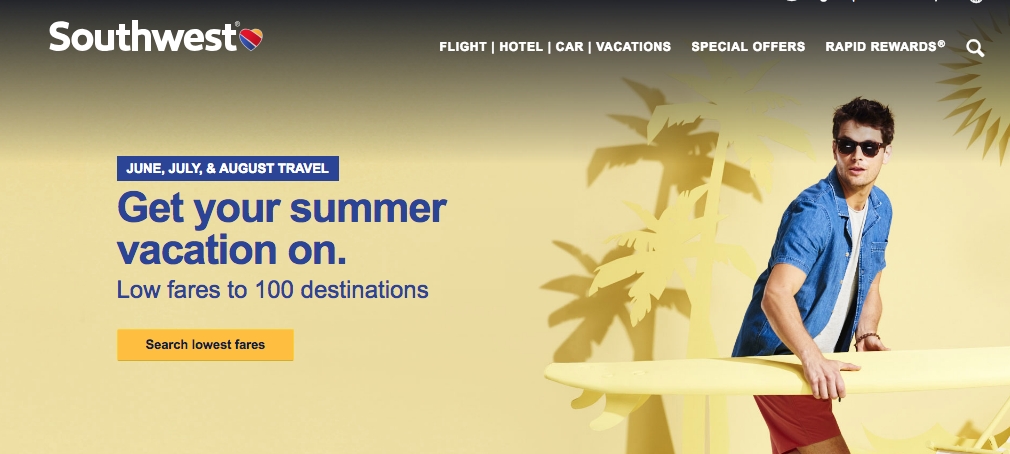 WOWAIR $99 FLIGHTS
Wowair continues to kill the game with their $99 flights from America to all over Europe. Right now, you can score last-minute flights to Iceland for 100 bucks each way. Otherwise, flights to mainland Europe are floating around $150 each way through the summer.
AIRASIA $4 FLIGHTS
AirAsia is the airline to fly with when in Southeast Asia. They're still offering flights for as low as $4 each way and a ton more for as little as $10 each way. If you're planning on backpacking around that part of the world, you can't beat those prices.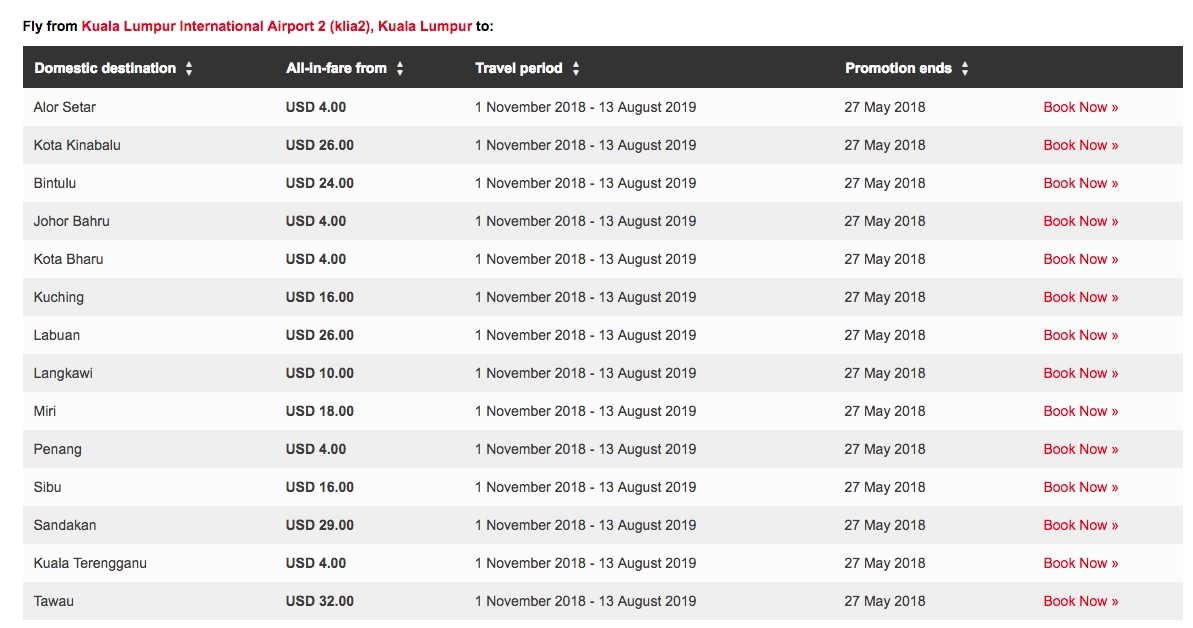 CONTIKI LAST MINUTE DEALS
Looking for more than just a flight? Contiki's got your back. The premiere tour operator for 18- to 35-year-olds offers amazing last minute deals on their trips in almost every corner of the world. You can save over $1,000 on some trips if you're willing to book before May 31st. That savings will likely more than cover your airfare to the destination.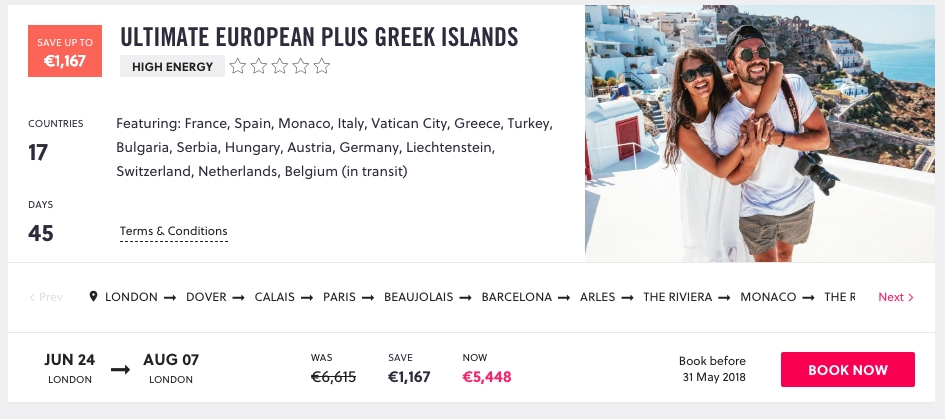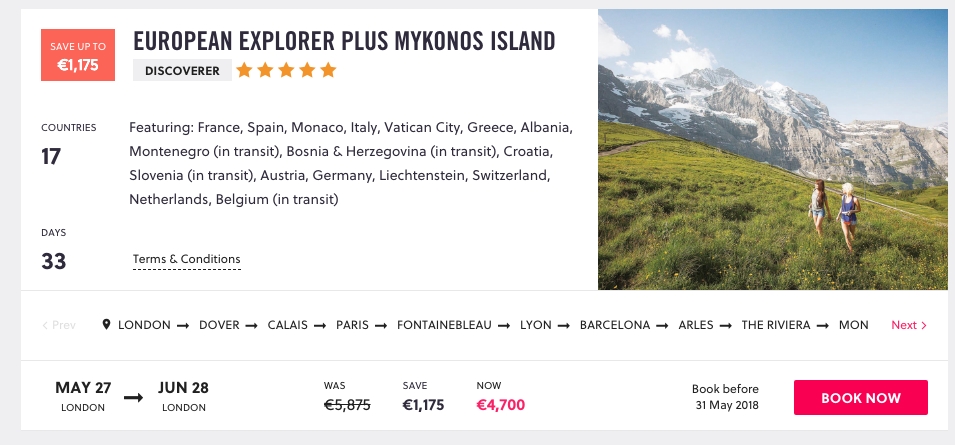 COSTSAVER LAST MINUTE DEALS
https://www.instagram.com/p/BUZamBZhPoK/
Costsaver is another great option if you're looking to let someone else take care of all those pesky details on your next trip. Plus, the name says it all: They save you money on awesome trips all over the globe.
Check out their trips around the USA and Canada for some great deals right now.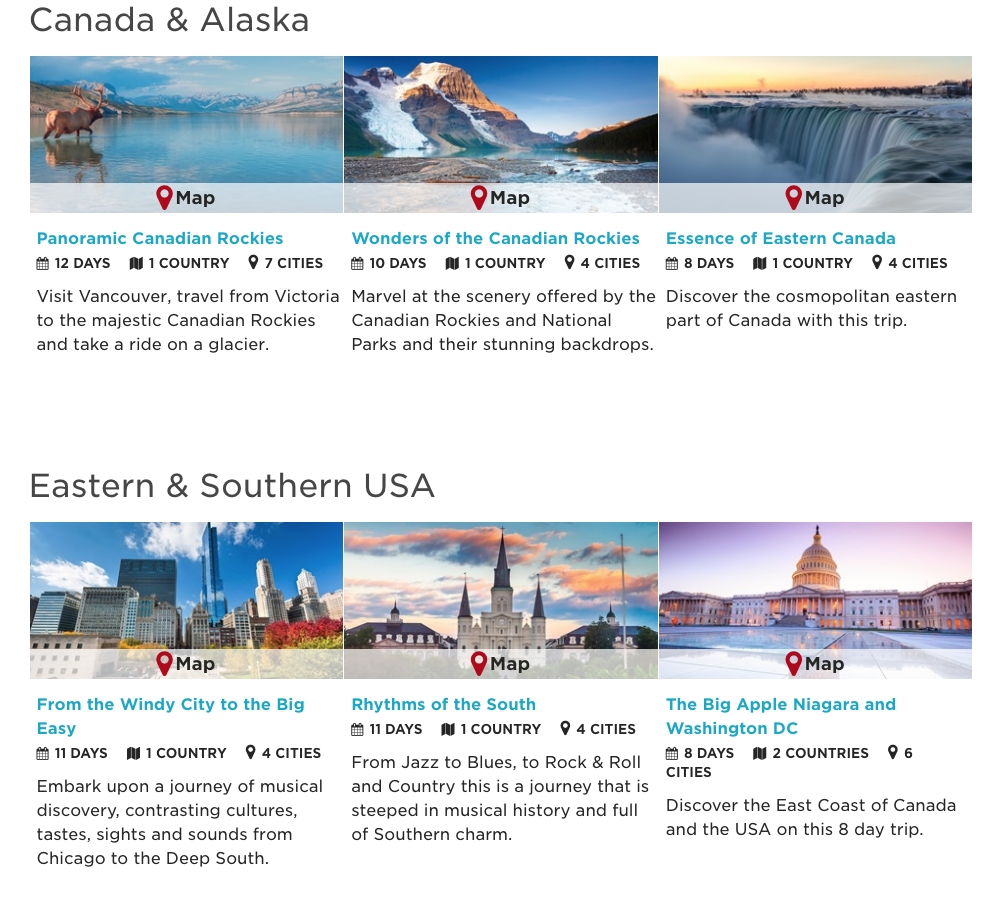 FRIENDLY PLANET TRIPS TO CUBA
Are you ready to finally see Cuba? Friendly Planet has a great trip on sale right now with a $400 "early bird" discount if you can book before June 28th. If Cuba isn't calling you at the moment, check out the rest of their deals on great trips all over the world.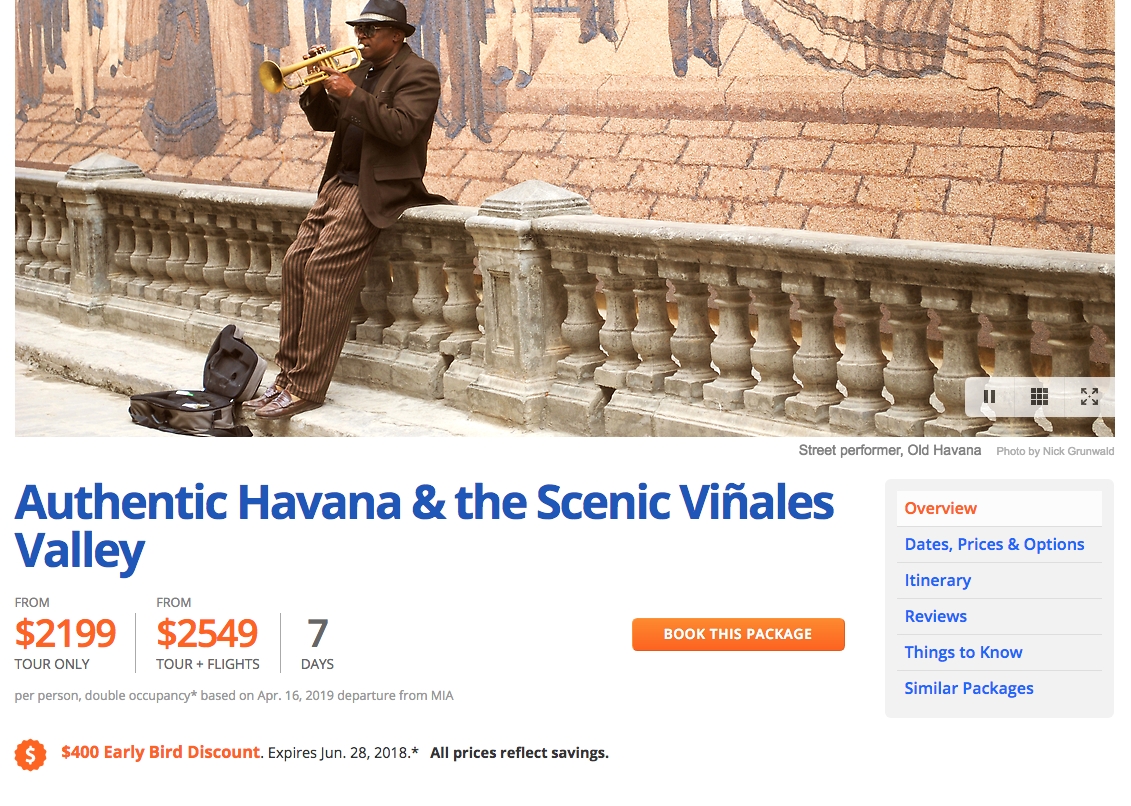 U By UNIWORLD RIVER CRUISES
Fancy a lux cruise with great food, bars, and activities built around millennial travel? Then U by Uniworld is the trip for you. Their river ships are plush. The food is local and on point. The parties are dope. And you get to see Europe from the comfort of a cruise ship with all the amenities.
Check out their late summer and early fall deals and book before they all sell out.
CITY WONDERS TOURS
Planning a trip to Europe? Want to see the wonders of the Vatican? Or get a tour of the Louvre? But the idea of waiting in line for three hours stopping you? City Wonders is definitely the smart play here.
The tour company offers essential "skip the line" entrance into some of Europe's biggest attractions. They also staff some seriously amazing tour guides to lead you through equally amazing places. Seriously, you can get a professor of archaeology to guide you through the Colosseum or a veteran sommelier to guide you through Tuscan wine country. It's that good.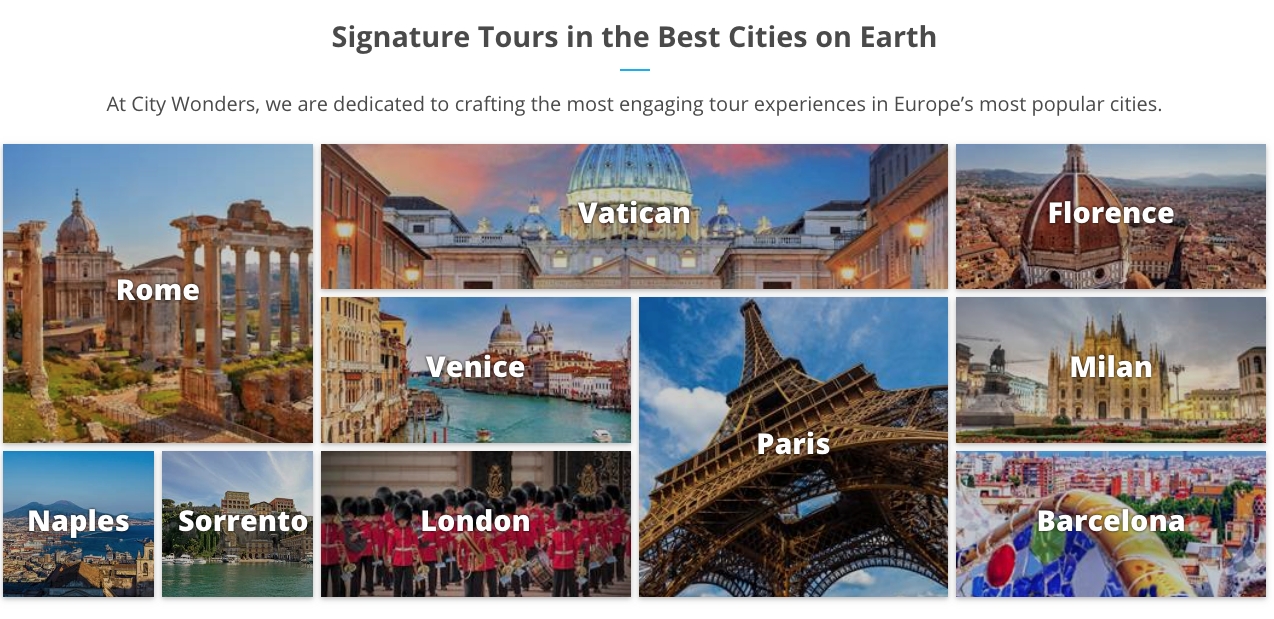 ROADIES TOUR
Looking for the dopest tour in the United States then Look no further than Roadies. The unique tour bus company takes a group of 12 or so kindred spirits on a rock-n-roll tour bus ride across the American Southwest. It's a rollicking and raucous way to see a rad corner of America like a motherf*cking rock star.
It's time to treat yourself this summer so check this tour out.