Weed delivery has gotten a major glow-up. Prior to legalization, a weed serve consisted of a burner phone and a rotating cast of dudes that arrived at your door two hours late with a backpack full of 1/8ths weighing closer to two grams. These days, even Uber delivers weed.
Just last week, UberEats in Canada announced a partnership with Leafly, a popular cannabis site, to deliver cannabis directly to consumers in Toronto. While this only affects a minuscule portion of cannabis users overall, this kind of international news underscores weed's social acceptability, as well as the legitimacy of cannabis delivery as an emerging market around the globe.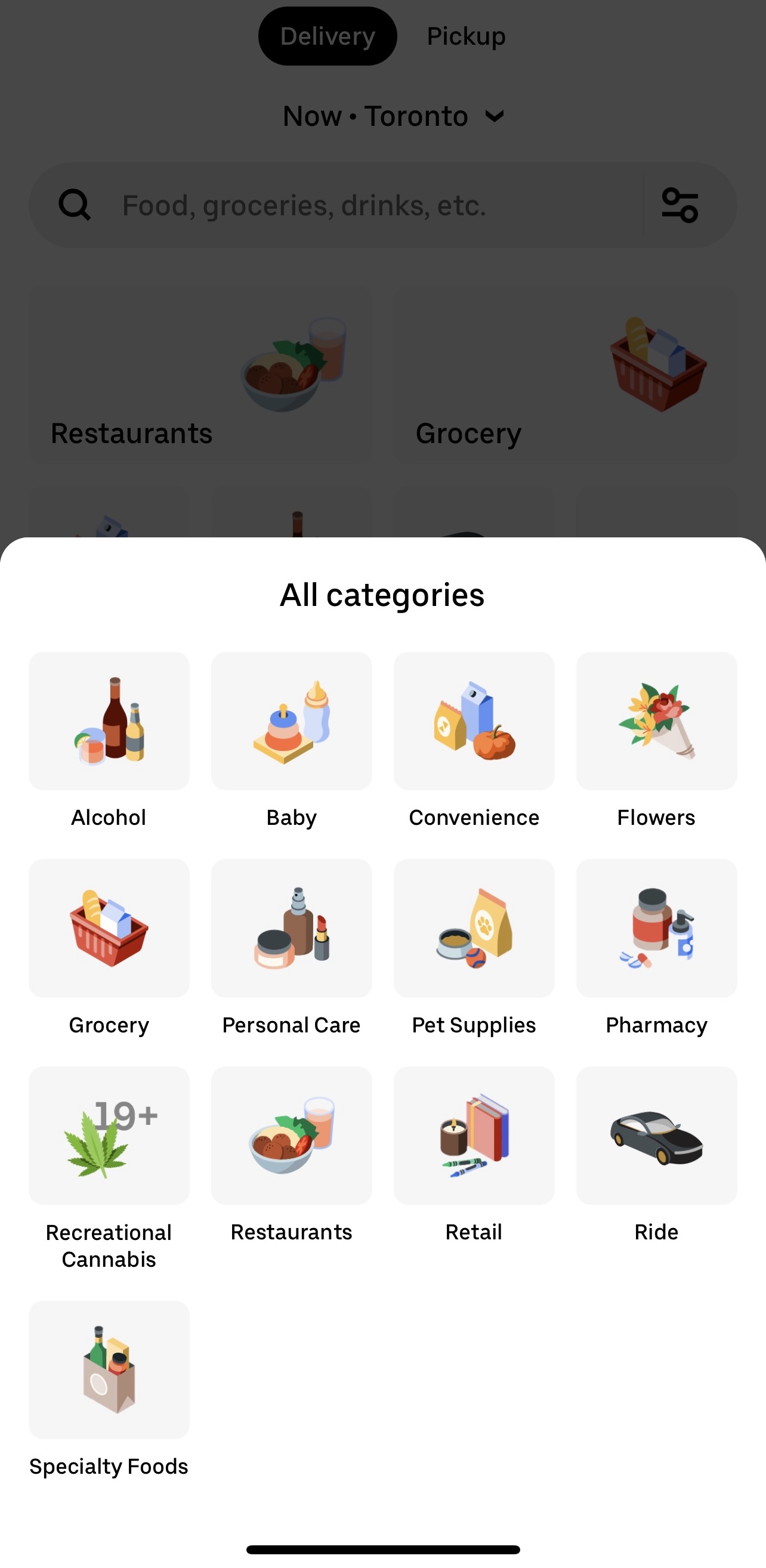 Today's consumers are blessed with access to a digital world of high-end delivery platforms that cater to everyone from clueless noobs to brand-literate super stoners. Some even come with Spotify-like algorithms that recommend products based on your personal tastes and purchase history.
While there are, of course, big names in the space like Weedmaps and Eaze, boutique delivery services are beginning to crop up as well, geared for the new wave of trendy consumers who have evolved with the market, and at this point, know their shit.
To help you navigate this flashy new world of weed apps, delivery sites, and extremely stoned UberEats drivers, here are the coolest delivery platforms on the market, and who they're for.