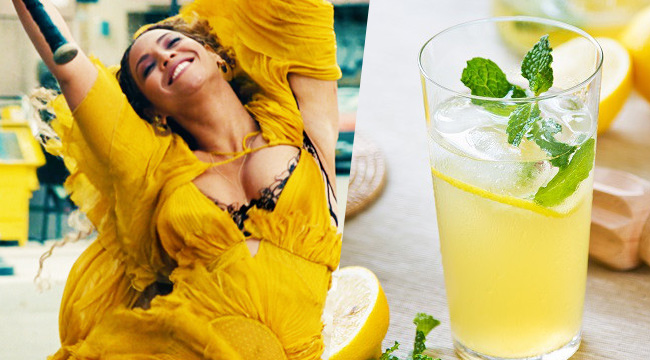 Everyone is still talking about Beyonce's Lemonade, and while some folks are upset over it, vendors of lemonade are probably extremely happy. According to the Huffington Post, there has been an increase in lemonade sales and consumption since Beyonce decided to name her album after the popular summertime beverage.
Natalie Sexton, the CEO of Natalie's Juices, saw sales of many lemonade varieties go twofold since Bey released Lemonade last month. Sexton told the Huffington Post, "People are drinking lemonade and posting pictures with #Beyonce. You can't drink lemonade these days without thinking of her."
Matt McLean of Uncle Matt's Juices says he has seen a 20 percent sales increase for his Uncle Matt's Lemonade, but he's not quick to say that the reason is Beyonce and Beyonce alone, but he is willing to send her some free lemonade.
As the temperature rises, lemonade sales go up, so it could very well be a coincidence that sales are increasing right after Beyonce released Lemonade. However, this is not the first time that a company increased its sales after Queen B laid some product placement down on wax. Earlier this year, Red Lobster saw an impressive 33 percent sales increase after the seafood restaurant chain was name-dropped on her song "Formation." You can bet prune-juice companies have their fingers crossed to see what Beyonce is going to name her next album. Beyonce herself is getting into the beverage industry, but instead of lemonade, she's investing in WTRMLN WTR, a juice brand that uses bruised watermelons to make juice from them.
(Via Huffington Post)