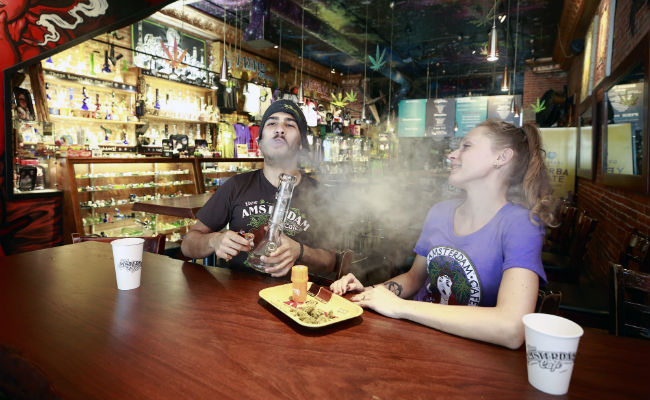 Canada is officially joining Uruguay at the forefront of cannabis legalization worldwide. America's northern neighbor announced a timeline formally for marijuana legalization on Wednesday and outlined some of the ways the Canadian government will set up a legal system for its citizens to buy and sell weed nationwide.
Canadian prime minister Justin Trudeau announced Wednesday that October 17 is the date for the end of weed prohibition in the country of more than 36 million. That's when it will join Uruguay as the only other nation in the world where marijuana use is entirely legal.
Trudeau had hoped to pass legislation to legalize marijuana nationwide by July, but the logistics of doing so appear to have taken longer than anticipated.
According to USA Today, the Cannabis Act still sets a limit on how much marijuana a person can have, but it's estimated that the recreational marijuana industry could be a $3.3 billion industry by 2027.
Canada's legislation, known as the Cannabis Act, allows provinces to establish their own systems for licensing and regulating marijuana businesses, according to a statement from the Marijuana Policy Project.

Under the national framework, adults will be allow to possess up to 30 grams of marijuana, the Marijuana Policy Project says.
Trudeau tweeted on Tuesday that legalizing weed is a safer alternative to letting "criminals" control a market that often sells the drug to minors.
The United States government's Drug Enforcement Administration classifies marijuana as a Schedule 1 drug with "no currently accepted medical use and a high potential for abuse," though nine states and Washington D.C. have passed various forms of legislation to legalize marijuana.
(Via USA Today)