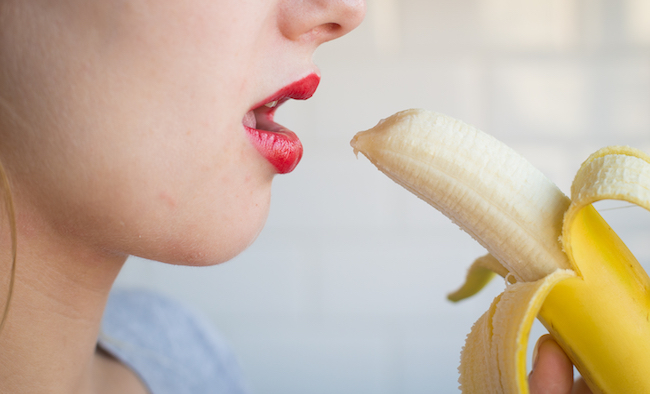 China is done with people simulating oral sex on bananas. You hear that? Done! The country's just made it illegal for livestreaming websites to showcase young women eating fruit — particularly bananas — seductively for the enjoyment of their audiences. Not only that, but the country's also cracking down on women wearing stockings in their show and, most bizarrely, shows which feature women in suspenders (probably because they understand that they're a crime against fashion).
From The BBC:
 In April, the Ministry of Culture announced it was investigating a number of popular live-streaming platforms for allegedly hosting pornographic or violent content that "harms social morality".

Despite the government's concerns, such sites are attracting more and more users in China. Particularly popular are webcam sessions where young women – and sometimes girls under 18 – entertain a predominantly male audience, often singing Chinese songs or chatting to their viewers.
Not Chinese songs! Will they come for those next?
Users on social media are questioning how live streaming services will decide what constitutes eating a banana seductively, how live streaming services will decide on who to ban, and whether young men can still eat bananas live or whether they'll also be subject to sanctions due to their unyielding need for both attention and their daily intake of potassium.
We're just concerned about whether this rule applies to corn and whether it'll stop Michael Buble from trying his hand at live streaming to all his fans in China. That would be true injustice.