This spring, I was given a chance to visit the Grand Canyon while staying at the hotel Little America Flagstaff. The hotel had just remodeled a number of their lodges and I'd been eager to see the area and its very famous main attraction for ages. I leaped at the opportunity.
If I'm being honest, I've this very millennial idea in my head that I was going to go "find myself at Grand Canyon" for years now. I'm not entirely sure why I thought staring down into an enormous hole was going to answer all of my life's questions, but for some reason I went expecting a "Eureka!" moment. Months earlier, I'd even booked an Arizona flight on my own dime, but canceled hours before takeoff. At the time, I couldn't get over being stuck on a plane for six hours. I'm barely okay after three. Six would've had me on the news.
Another reason or the cancellation? I get scared of the unknown (though, ironically, I hoped travel would cure that). Wanting to reclaim this fear is why I rebooked months later. It's why I braved a long plane ride, head full of ideas about the sorts of realizations my big adventure.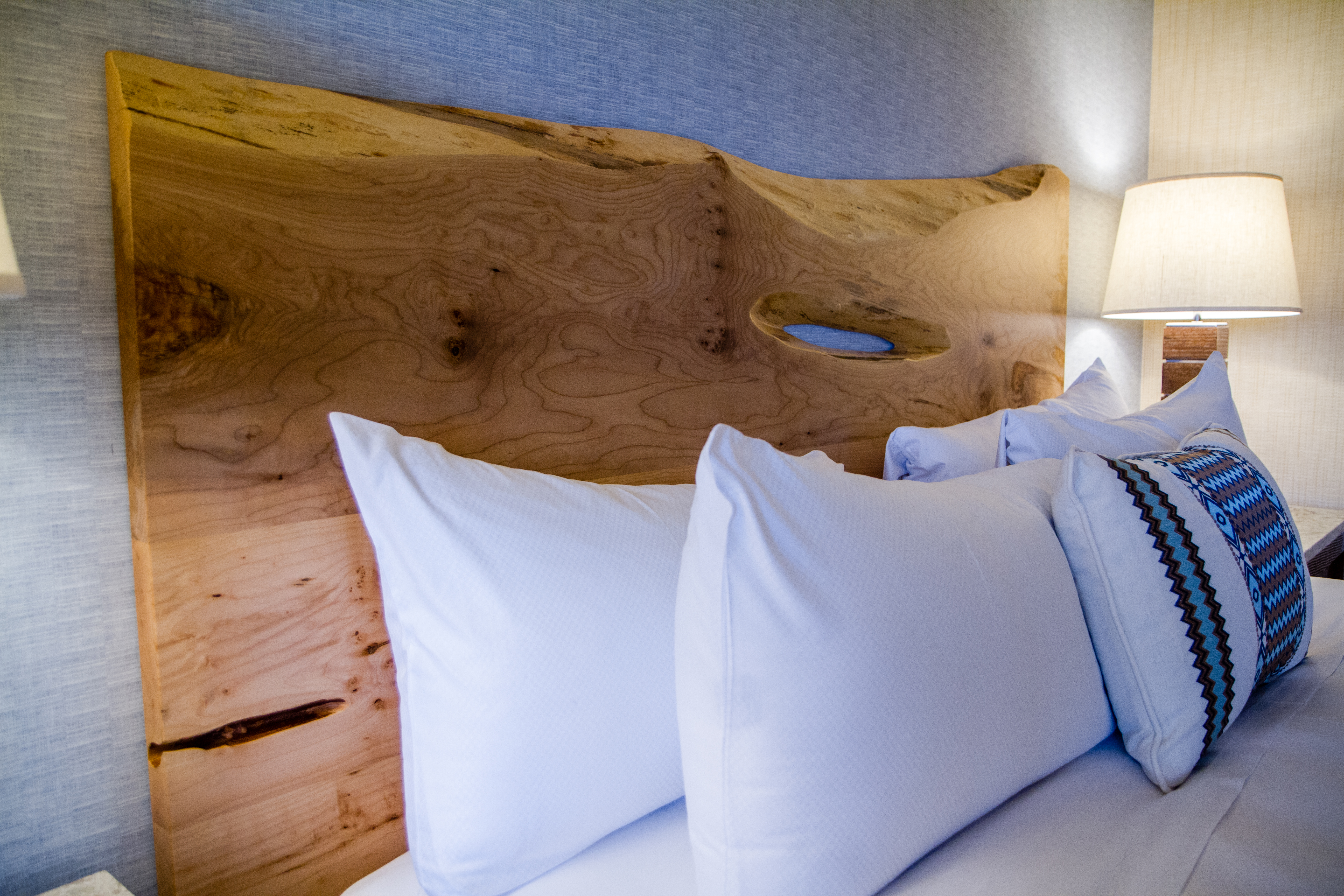 I arrived at Little America Flagstaff on a Monday evening and was pleasantly surprised with the hotel. For starters, I never heard of the hotel chain before the trip and thought it was going to be a motel-like situation. I was happy to be wrong. The lodges are located in Ponderosa Pine forest, giving it the true outdoorsy vibe for people sick and tired of seeing skyscrapers all day. Even the spacious rooms make you forget about the big city. The desk is literally a giant piece of wood, as is the headboard of the king-sized bed.
With the hotel on 500 acres of wooded land, there were miles of trails to hike. That's fantastic news… if you like hiking.
As a city girl, when I hear "hike," I think, "The MTA's raising MetroCard prices again?!" not "Let's go walking for fun." Still, with my personal mandate to try new things, I took a hike through the forest the next morning before breakfast. I figured I'd at least work off the pasta and array of desserts I'd eaten at the hotel's Silver Pine restaurant the night before.
Here's a fun fact about Flagstaff: Just because it's in hot, dry Arizona doesn't mean temperatures don't dip below 400 degrees. In fact, Flagstaff experiences all four seasons — with lows in the winter that could rival the Northeast. During the fall and spring, temps are brisk in the morning, as I found out during my trek.