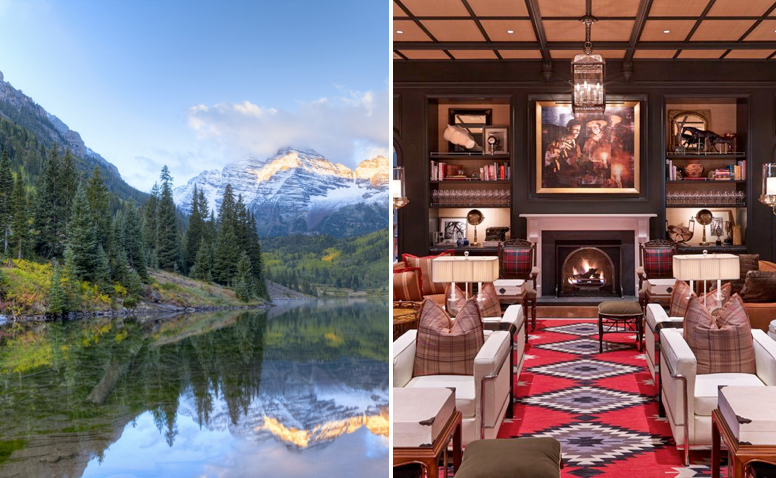 Picture this: You just hiked 30 miles and spent three nights camping in the wilderness. You return to the trailhead and get in your car, tired, dirty and sore. This is a pivotal moment. One in which you're faced with two choices: You could either A) unceremoniously drive home to the same old stresses of everyday life, or B) extend your trip for a day and drive to a swanky hotel to spend the night recovering while being waited on hand and foot.
Basically, the second option (and it's the one we're pushing here, if you couldn't tell) offers you a vacation from your vacation. Because really, there's no better way to toast your time roughing it in the woods (and the fact that you survived) than by rewarding yourself with a big comfortable bed, room service, and if you really want to treat yo' self, a massage.
Sure, a seasoned backpacker may not feel the need to celebrate their completed trek, but if you're new to backpacking, or simply don't get to go as often as you'd like, you might as well live it up when you're done.
First, make sure you have all of the backpacking gear you need to master the "time in the woods part," then consult the list below to find a trail with a nearby luxury hotel for your next adventure. This way, when the daily grind does sink its teeth into you again, at least you'll feel rested.

Maroon Bells-Snowmass Wilderness & Hotel Jerome
Aspen, Colorado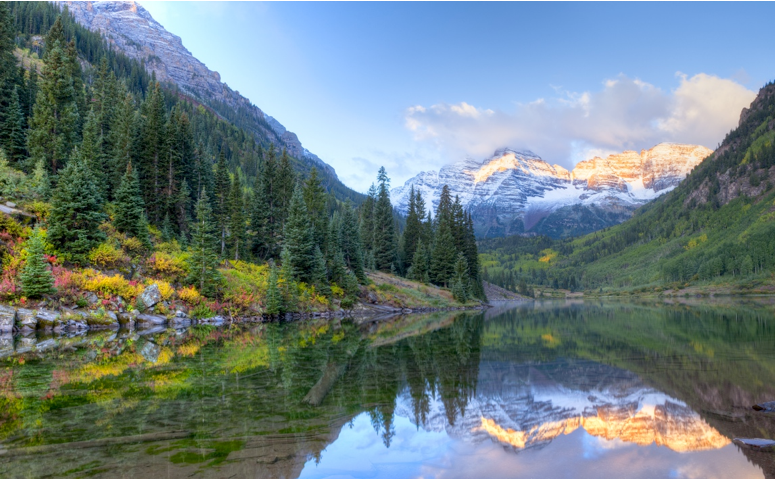 For outdoorsmen and women with a penchant for the finer things in life, Aspen is heaven on Earth. While most people think of Aspen as primarily a winter destination (there are four world-class mountains to choose from within 20 minutes of downtown), it's equally impressive in spring, summer and fall. This time of year is perfect for visiting the Maroon Bells-Snowmass Wilderness, 181,000 acres of pure Rocky Mountain splendor located just 11 miles from the heart of Aspen.
Here, you'll find the Maroon-Snowmass Trailhead, the start and end point for the 26-mile Four Pass Loop (or a shorter out and back hike) which takes most backpackers between three to five days to complete. Throughout that time, you'll climb over four mountain passes, past several alpine lakes, and have access to some of the county's finest secluded campsites (like this one).