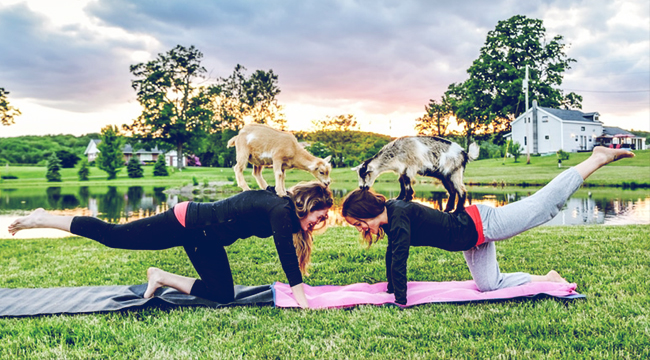 Switching Scenes is brought to you by Boost, a brand that knows the best experiences come when you change things up.
Jessie Festa was on the Caribbean island of Guadaloupe last week when her car veered into a ditch. She was by herself, without a working phone, and unable to speak French. She considered her options. Then walked to a nearby farm and through charade-like gestures communicated to the residents that she needed help. After some animated back and forth, the farm crew helped push her rental onto the road and waved her on her way.
"It ended up being no problem," she says, "but it was a reminder that solo travel helps you grow your relationship with yourself. You realize what you're capable of."
Festa, whose two websites — Jessie on a Journey and Epicure & Culture — document her solo travel around the world, has always thrived when chasing the unknown. But after years of vagabonding, things have slowed down as of late. She's got an apartment in New York City. A fiance. A cat. And she's been eager to seek out adventures in her own backyard. In doing so, she's uncovered a wealth of unexpected experiences just a few hours from Manhattan.
Like Festa, Uproxx is on a mission to highlight affordable activities and destinations around the nation. For a full month, we're focusing on experiences that are off-the-beaten-path and offer alternatives to more touristy locales. When tackling the Big Apple, we turned to the travel expert to guide us to hidden gems beyond the glare of Time Square. Check out her expert advice to experience a side of New York state that too many people ignore.
MUSIC — Woodstock, New York
FROM FESTA: There's a place in Woodstock called Levon Helm's Barn Studio. It's such a cool setup. It's BYOB, so you can have drinks in your car and use that as your base. (Of course, you should have a designated driver.) You get a wristband when you get there and they give you a cup, like a solo cup, and you just walk in and out of the show as much as you want with the drinks you brought in. There's a stage inside the barn and you stand all around the stage.
The last time I went, I was above the performance. You're so close to the music that — if I'd wanted to — I could have reached out and touched the instruments while they were playing.
DETAILS: Concerts at Levon Helm's start March 1st. Protip: Rental cars are going to be much more expensive in the city than just outside it. Take a train about 30 minutes upstate to a smaller town to rent. Many companies will pick you up at the station. Then, set your GPS to 160 Plochmann Lane, Woodstock NY, 12498.
ADVENTURE — Long Island, New York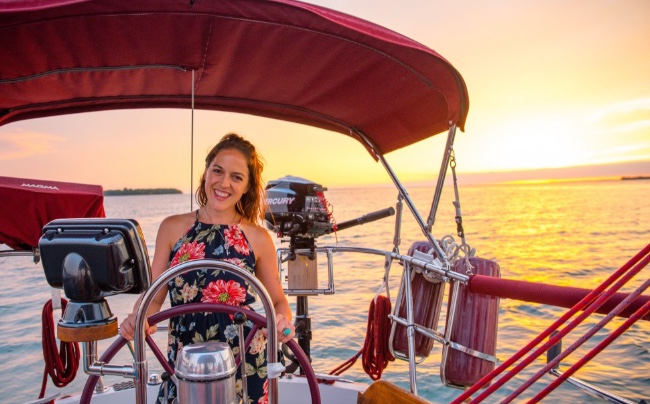 FROM FESTA: Long Island has a lot of shipwrecks that you can dive to explore! I know there are at least 11, but I want to say there are even more shipwrecks, many over 150 years old. I saw one that was from 1840. And there are ones that are even older. There's a lot of Revolutionary War history too. So some of the shipwrecks are actually from that era.
DETAILS: Twenty miles off the Long Island coast is an area called, "Wreck Valley" which is littered with shipwrecks that went down over the past few hundred years. Gotham Divers, right in NYC, has both beginning scuba classes and expeditions to the wrecks for more experienced divers. It's an experience you'd never expect to have when you think of New York City, but super cool and filled with history.
NATURE — Thousand Islands, Upstate New York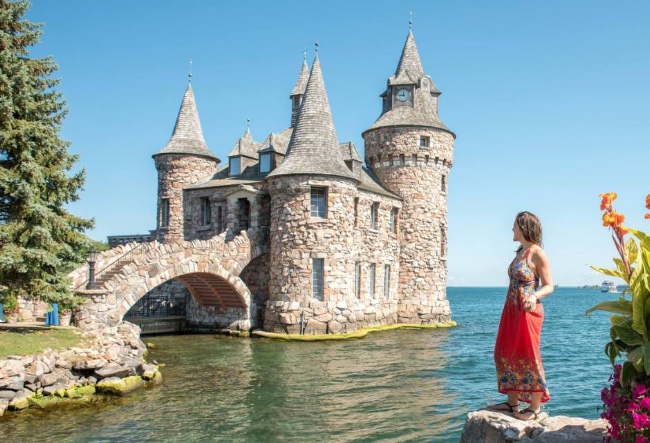 FROM FESTA: Another adventure I love is driving all the way to the border between New York and Canada. There are 1,864 islands that are part of both New York and Canada. It's called the Thousand Islands. You want to go in the summer when it's warm and everything is open (because during the winter everything kind of closes down) but it's so cool. You'll find all the beach things you love, then stand-up paddleboard yoga and sailing and fishing and all kinds of stuff like that. It's really fun.
DETAILS: Thousand Islands is said to be a place where both pirates and bootleggers set up shop. It's also a little further from the city (five-six hours). Assuming you have no pirate ship to sleep on, you'll want to stay overnight. You're living that picturesque lake life now, so try renting a cottage. Just make sure you know if you're on the NY or Canada side. If you go for Canada, bring a passport. Or have a bootlegging friend smuggle you over the border in a barrel. You do you.

FOOD & DRINK — Shawangunk Wine Trail, New York
FROM FESTA: It's actually really budget friendly to rent a limo (or hop on a bus) with a group of people and go wine tasting on Long Island! And it's a respected wine region, like the Cabernet Franc and Chardonnay are really good out there, plus it really is just fun. Each vineyard has its own kind of thing. I love Sparkling Pointe because they have leather couches out in the vines, and you drink sparkling wine. You can do that for less than $150 a person, and it includes lunch and all your tastings.
I also recommend doing the Shawangunk Wine Trail. There's one winery, Brotherhood, that's the oldest winery in America. The cool thing is, every winery is super different. Like, one had a wine tasting, but they also had wine slushies, which is definitely a thing now, at least in New York. And New York is known for apples — there's a place called Weed Orchards & Winery that pours a wide array of ciders. They also have beers and wines and they have their own food. It's beautiful. This was probably one of the prettier vineyards I've been to in New York state. And they just have so many photo-ops. If you love like pictures or Instagram, it's definitely a really good stop.
DETAILS: Shawangunk Wine trail, only 60 miles from NYC, is home to 15 wineries. From the website: "Starting 60 miles north of New York City, the Shawangunk Wine Trail is accessible from the New York State Thruway at Exits 16, 17, and 18, and can be approached from south of I-84 at Warwick and Washingtonville and from north of I84 at Marlboro, Pine Bush, or New Paltz".
ART — Hudson Valley & Mount Tremper, New York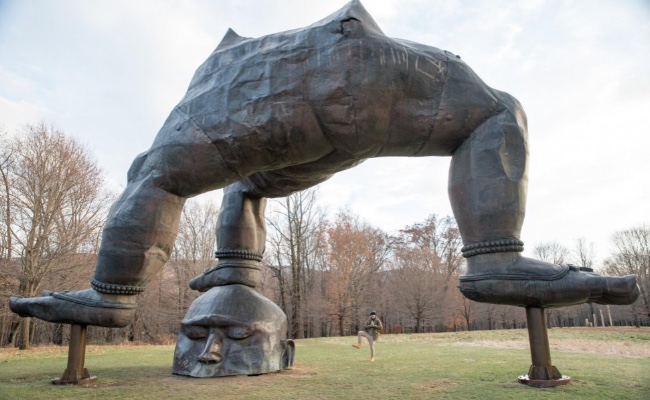 FROM FESTA: Storm King Art Center, in the Hudson Valley, is about 500 acres and dates back to 1960. What's really cool about it, is that you're walking around in nature and there are these enormous sculptures. Some you can touch, some you can't, and many are just like blending in with the landscape. It's really, really cool.
I also went recently to the world's largest kaleidoscope at Emerson Resort & Spa, in Mount Tremper, and it's really cool. Like, even if you just "like" art rather than love it, they sell these incredible handmade kaleidoscopes. And you can play with them and they're just super trippy.
Then they have these giant kaleidoscopes and you get the craziest photos in them. You put your face in and then someone can stand at the other end and you're all crazy and pixelated. But the big one that they have is the draw. It's 56 feet tall, and 38 feet in diameter. You lay on the floor in this dark room and look up and it's like watching this trippy video. It's one of the quirkiest things I've done in the state, for sure.
DETAILS: For Storm King Center head to New Windsor, NY. Make sure to pack a picnic lunch and, in the winter, definitely make sure it's open before heading out on the open road. It's open only limited weekends.
The giant kaleidoscope is in Mt. Tremper, at Emerson Resort and Spa, and with gorgeous mountain views, rooms, and spa treatments it might be the most luxurious "kitschy" road trip spot ever. Stay a night and get that extra kaleidoscope time, or you know, read a book by the fireplace and have a glass of wine. Either way.

WELLNESS — New South Berlin, New York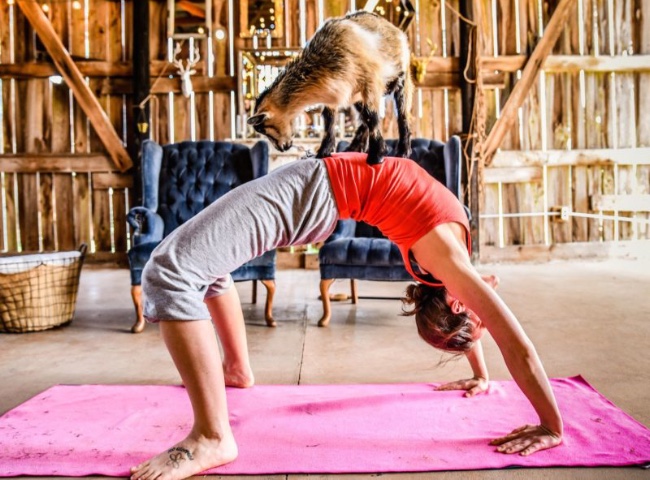 FROM FESTA: Gilbertsville Farmhouse has become known for goat yoga, and it's so beautiful. They have Glamping tents, and they have adorable goats of course, and they do these yoga classes. You can swim in their ponds. They have like a little hiking trail on site. So, that's definitely a unique getaway.
DETAILS: Located in South New Berlin, you can actually book an entire baby goat yoga weekend in May. During your stay, you adopt a baby goat for the weekend to feed and hike with. Now that we know it exists we'll literally die if we can't do it.