The NBA loves wine. Pre-playoffs, the bubble was a hotbed of impromptu tastings and bottle trading. LeBron is a legit connoisseur. CJ McCollum has his own Oregon Pinot Noir. J.J. Reddick is practically a dang sommelier. But no one seems quite so openly passionate, eager to learn, and willing to share knowledge as Pelicans swingman Josh Hart.
Hart cares deeply about wine. Enough so that he's actively engaged in improving the industry — working closely with Wine Access to increase representation via the Diversity In Wine Scholarship Program. The initiative aims to send 100 Black, Indigenous, People of Color (BIPOC) to the Napa Valley Wine Academy, paying for them to be certified as real-world experts so that they can pursue jobs in the industry. Along the way, they'll enjoy three days in the tasting rooms of the Napa with Hart himself.
It's no surprise that Hart has a killer cellar of his own at home, and this week he was kind enough to share some of his favorite bottles with us. We kept things very accessible — all of Hart's recommendations are in the $20 to $50 range and readily available for delivery. Hart's partner in the Diversity In Wine Scholarship Program, Master of Wine Vanessa Conlin, added her own expert notes to Hart's picks as well.
Check the eight entries below and if the Diversity of Wine Scholarship Program spoke to you, consider applying here. Applications are open until October 31st.
2016 Domaine Matrot Bourgogne Blanc
Region: Burgundy, France
Grape: 100% Chardonnay
Average Price: $24
The Wine:
This bottle is often heralded as one of the best wines overall at this price point. The farming practices are organic. The wine-making heritage goes back six generations. This bottle is considered peak Burgundy and endlessly drinkable.
Josh's Notes:
I love chardonnay from Burgundy because it is really versatile to pair with food. I know a lot of people like to pair reds like cabernet sauvignon with steak, but Vanessa and I paired a white Burgundy with a steak and it blew my mind.
Vanessa's Notes:
I love unexpected food pairings, and this was no exception! We had steak with a ton of fresh herbs and it was absolutely delicious!
2018 Maison Frederic Magnien Bourgogne Rouge
Region: Burgundy, France
Grape: 100% Pinot Noir
Average Price: $27
The Wine:
This Pinot pulls its fruit from Brochon, Fixin, and Corgoloin in the Côte de Nuits with additional fruit coming from Marsannay and, crucially, Chambolle-Musigny. That combination of rare grapes adds boldness and nuance to the body of the juice.
Josh's Notes:
When I have people over I like to open lots of different wines to try. This bottle is a great way to move from white wines into reds before you get to heavier wines like Bordeaux and Napa Cabs.
Vanessa's Notes:
I've spent a few dinners at Josh's house with his friends and there are always a number of bottles open. Because he likes bolder and fuller reds, this red Burgundy is a great transition from the white wines, before the richer red he likes to open later in the evening, due to the freshness and the lower tannins of the Magnien.
2015 Chateau du Glana Saint-Julien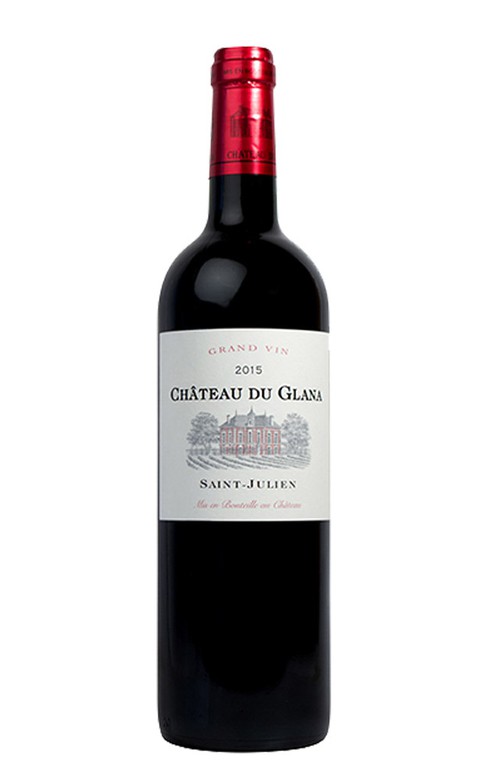 Region: Bordeaux, France
Grape: 60% Cabernet Sauvignon and 40% Merlot
Average Price: $39
The Wine:
This wine is another killer that people love for both the price and what's in the bottle. The grapes come from 25-year-old vines that grow in gravel in Saint-Julien. The juice then spends two years in French oak, imbuing wood and spice into the body of the wine.
Josh's Notes:
Other than Napa Valley, Bordeaux is my favorite red wine region, but sometimes those wines can be expensive. The Chateau du Glana is an awesome bottle from the left bank that is always a crowd-pleaser.
Vanessa's Notes:
I know Josh really likes wines from Pauillac like Pontet-Canet, but I know he also likes Napa. I thought Josh would like this because it balances the firm backbone of the left bank of Bordeaux but with polished tannins of California and a New World-y ripeness.
2015 Chateau Tronquoy-Lalande Saint-Estephe
Region: Bordeaux, France
Grape: 55% Merlot, 37% Cabernet Sauvignon, 6% Petit Verdot, and 2% Cabernet Franc
Average Price: $54
The Wine:
This bottle from Château Montrose costs one-fourth of their signature bottle of Montrose without sacrificing the beauty of the juice in the bottle. The gravelly terroir of Saint-Estèphe in the northern reaches of Médoc helps give the Cab berries their heft, which comes through in the wine. The addition of Petit Verdot, Merlot, and Cab Franc balance out the wine and bring about a complex sip.
Josh's Notes:
This wine is still really youthful but so delicious right now. I'm holding a few bottles in my new cellar to try over the next several years and I can't wait to see how it evolves.
Vanessa's Notes:
2015 is one of my favorite vintages in recent decades, along with 2005, 2009, and 2010. Josh and I share an appreciation for these vintages and we choose this wine so that he can utilize his home cellar. It's a great candidate to keep going back to over time — so that you can see how it evolves.
2017 Synthesis by Martin Ray Cabernet Sauvignon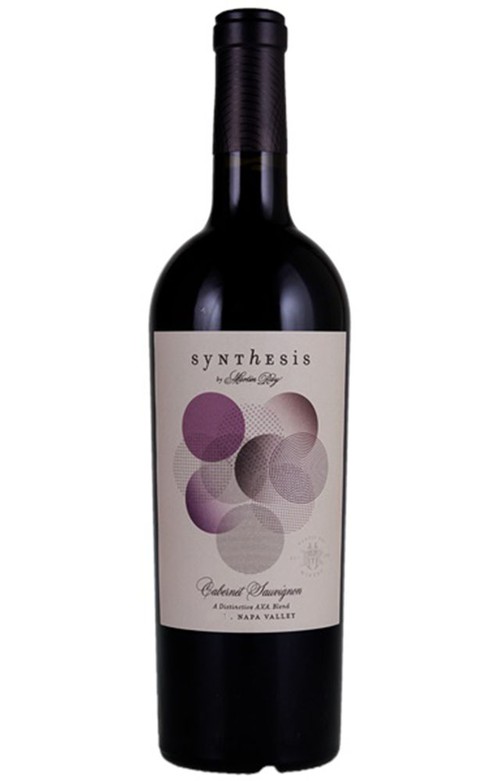 Region: Napa Valley, California
Grape: 100% Cabernet Sauvignon
Average Price: $39
The Wine:
This Napa wine was an experiment that worked out in the best possible way. The juice is a combination of berries from the hilltops of Napa combined with berries from Napa's various valleys. The winemakers at Martin Ray were able to tinker, push, and pull out unique textures and flavors in their juice by pulling grapes from several high-elevation and low-elevation vineyards known for their excellence, while still being able to create a wine you can actually afford.
Josh's Notes:
I've been lucky enough to try some of the top Cabernet Sauvignons from Napa Valley but they can be difficult to find other than on the mailing list. The Synthesis is a bottle I can open on a weeknight with just me and Shannon [Phillips] and enjoy an amazing bottle while just hanging out.
Vanessa's Notes:
Great quality and price in Napa is always a great find, and this wine really over-delivers. If tasted without knowing the price, I think Josh would guess it is much more expensive than it is — and so would I!
2018 Zuccardi Concreto Malbec Paraje Altamira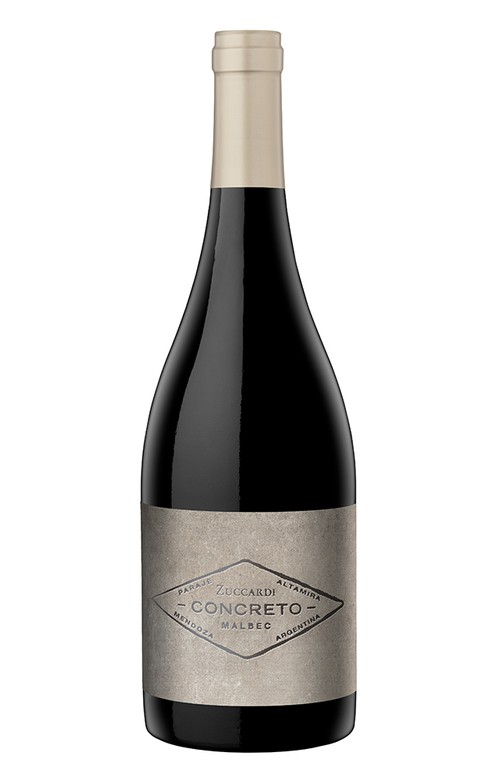 Region: Mendoza, Argentina
Grape: 100% Malbec
Average Price: $30
The Wine:
Zuccardi was called the "best vineyard in the world" just last year. The weight of that title and the wizardry of the wine lays on the shoulders of winemaker Sebastián Zuccardi. Zuccardi's mission is to find the perfect wine from his high-altitude Mendoza grapes growing in the shadow of a wall of Andes peaks.
This Malbec is the embodiment of that region in every sip.
Josh's Notes:
I'm still learning about wines from South America, but I really like the opulence and velvety-soft tannins of this Malbec. I think that it's a great alternative to Napa Cabernet, especially when I'm looking for something full-bodied but not overly weighty to enjoy at the end of a long day of practice.
Vanessa's Notes:
This wine is loaded with fruit purity, but not light on structure. The Zuccardi has a really interesting textural plushness that can be versatile with foods, but also can be enjoyed just as a glass to enjoy by itself.
2018 Ornellaia Le Volte dell'Ornellaia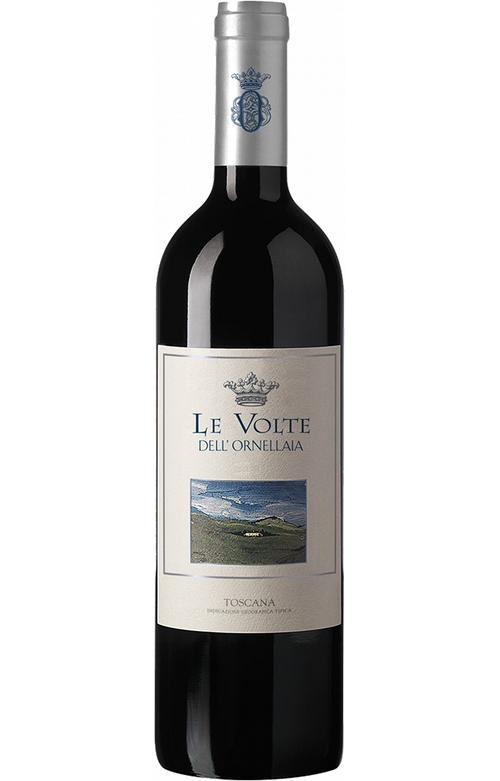 Region: Toscana, Italy
Grape: Cabernet Sauvignon, Merlot, Sangiovese
Average Price: $22
The Wine:
This Tuscan wine is a collector's bottle of wine with an entry-level price tag. The iconic Ornellaia is one of the most beloved wine-stops in Tuscany due to the history of the place and the exact nature of the craft behind every step of the wine-making.
Josh's Notes:
Ornellaia is one of my all-time favorite Italian wines, but I prefer it with a little age. The same winery makes a great Super Tuscan blend that is delicious, young, and satisfies my cravings for an Italian red while I let my collection of Ornellaia mature.
Vanessa's Notes:
Ornellaia is also one of my all-time favorite Italian wines. I had lunch with the winemaker at the property last year and I absolutely fell in love with this wine. I poured it for my parents and then they ordered a case!
NV Champagne M. Brugnon Selection Brut
Region: Champagne, France
Grape: 65% Chardonnay and 35% Pinot Noir
Average Price: $35
The Wine:
Four generations of the Brugnon family have been crafting this subtle Champagne in the small village of Ecueil in Champagne, France. The sparking juice in the bottle is a refined example of the region's excellence when it comes to producing fine bottles of bubbly.
Josh's Notes:
My chef makes fantastic crab cakes and fried oysters, and Champagne is the perfect match. I love this one in particular for its balance of fresh fruit and toasty complexity. It's great on its own, but pairs with almost everything.
Vanessa's Notes:
Well, anyone who spends time with me knows I absolutely love Champagne. I always have at least two bottles of this in the refrigerator not only for celebrations but also for opening on any occasion, since it is so affordable for true Champagne.