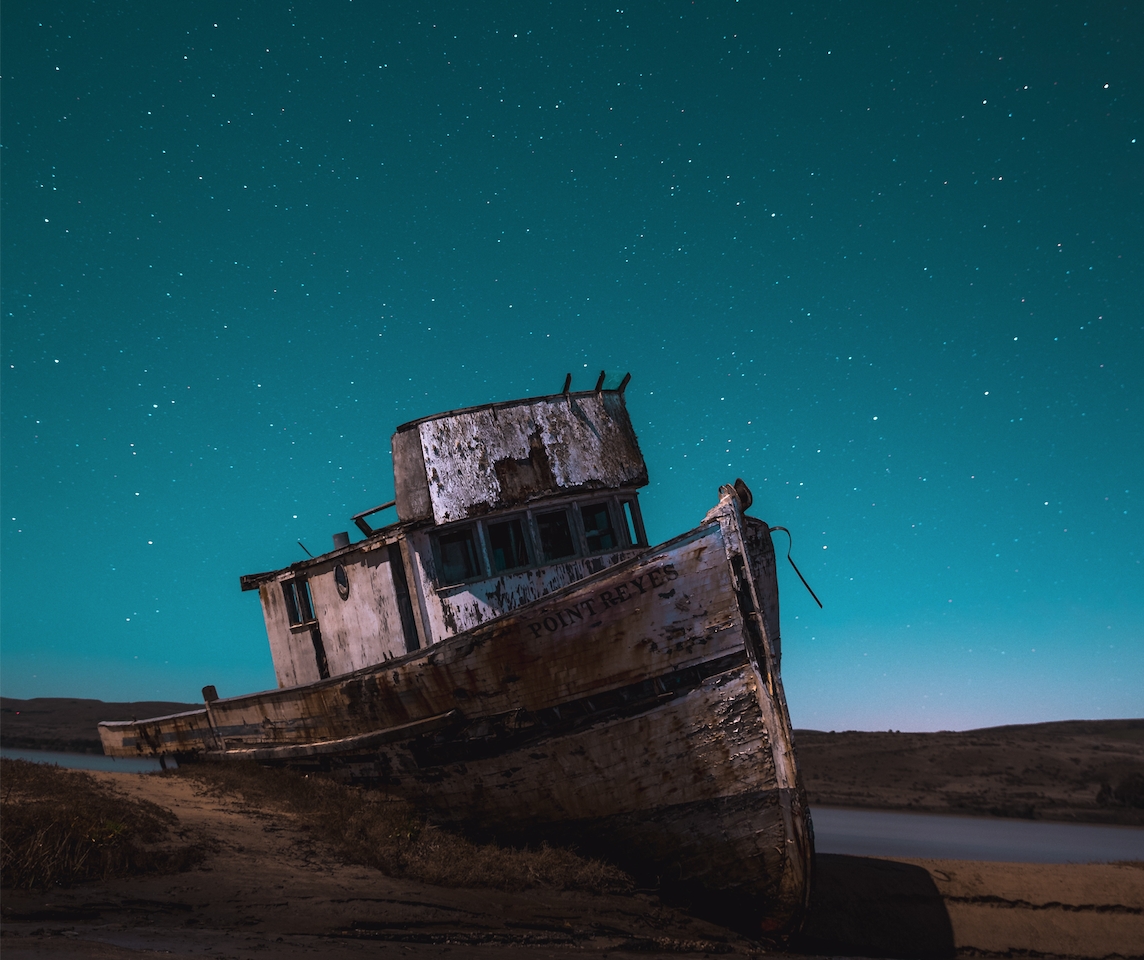 I'll admit it: the boat in the middle of the road threw me. It was beached at a rakish angle on the median of US 1, somewhere between Largo and Marathon — a hard-topped little fishing boat with SS IRMA spray-painted in red across the bow. "Key West is fine!" everyone had told me about visiting the island post-Hurricane Irma. "You're going to have a great time! They've totally bounced back!" But as we drove down the Overseas Highway, past building-sized mounds of neatly piled debris, I couldn't help but wonder: how could an island so far from the mainland, so vulnerable, possibly have made it through Irma's wrath?
"It was a really fragile, fragile moment," Michael Mosi, chef and co-owner of Azur Restaurant, told me later. "There was no water, there was no power."
In the wake of the hurricane, Mosi turned Azur into what chef and business partner Drew Wenzel called "one of the world's highest cuisine relief stations." Mosi estimates that Azur fed 500 displaced neighbors and first responders before their food finally spoiled. They weren't the only ones to take matters into their own hands.
"This island is just so resilient and proactive," says Mosi. "People set up a network of search and rescue, next thing you know someone has a landline and everybody got 30 seconds to call the mainland. Eye-to-eye, genuine humanity–it was beautiful."
So how is Key West now? Friends, I shouldn't have worried. The only sign of Irma in Key West is the occasional drowned fishing boat, visible through the clear water. The island is vibrant, open-for-business, and as down to party as ever. The week I was there, locals were hosting late night spelling bees at bars, Matthew McConaughey and Snoop Dogg were filming The Beach Bum, and the Carter family yacht "Jamaica Bay" was moored in the harbor.
And seriously, if Beyonce's in Key West, shouldn't you be too? Here's our guide for which spots you should see, where to stay, and what to eat.
IF YOU START IN SOUTH BEACH:
My motto (well, other than "Awkward conversations are only half my fault.") is "Never say no to a road trip," so I opted to fly into Miami and catch up with friends before heading to Key West. I ended up crossing the bridge into South Beach during one of the most lovely late afternoons I can remember. There is nothing quite like golden hour in Miami, with the light warming up the tinted stucco and the ocean and glass high-rises both reflecting back the luscious conch-colored sky.
I found an ideal road trip launch pad in The Julia — a newly-renovated adults-only Art-Deco boutique hotel just one block from the beach in Miami's suddenly buzzing SoFi neighborhood. The hotel offers flexible room set-ups, which is good for those of us booking with friends. I also booked one of the five Ibis Rooms, which have 20-foot ceilings with chandelier-style art installations. There is something about a high ceiling that changes the whole feel of a hotel room. You have this sensation of space.
After dropping my bags and enjoying a glass of rosé and the truly overboard cheese bar at the hotel's complimentary happy hour, I headed to Sazon Cuban Cuisine for empanadas and paella Valenciana. This should go without saying, but Cuban food in Miami is a must. Also a must: a night walk on the beach and a windows-down cruise along Ocean Drive.
If you're driving down to Key West, choose your departure time well—mid-day and afternoon traffic can get a little slow on picturesque Route 1.
IF YOU'RE BRINGING THE PARTY: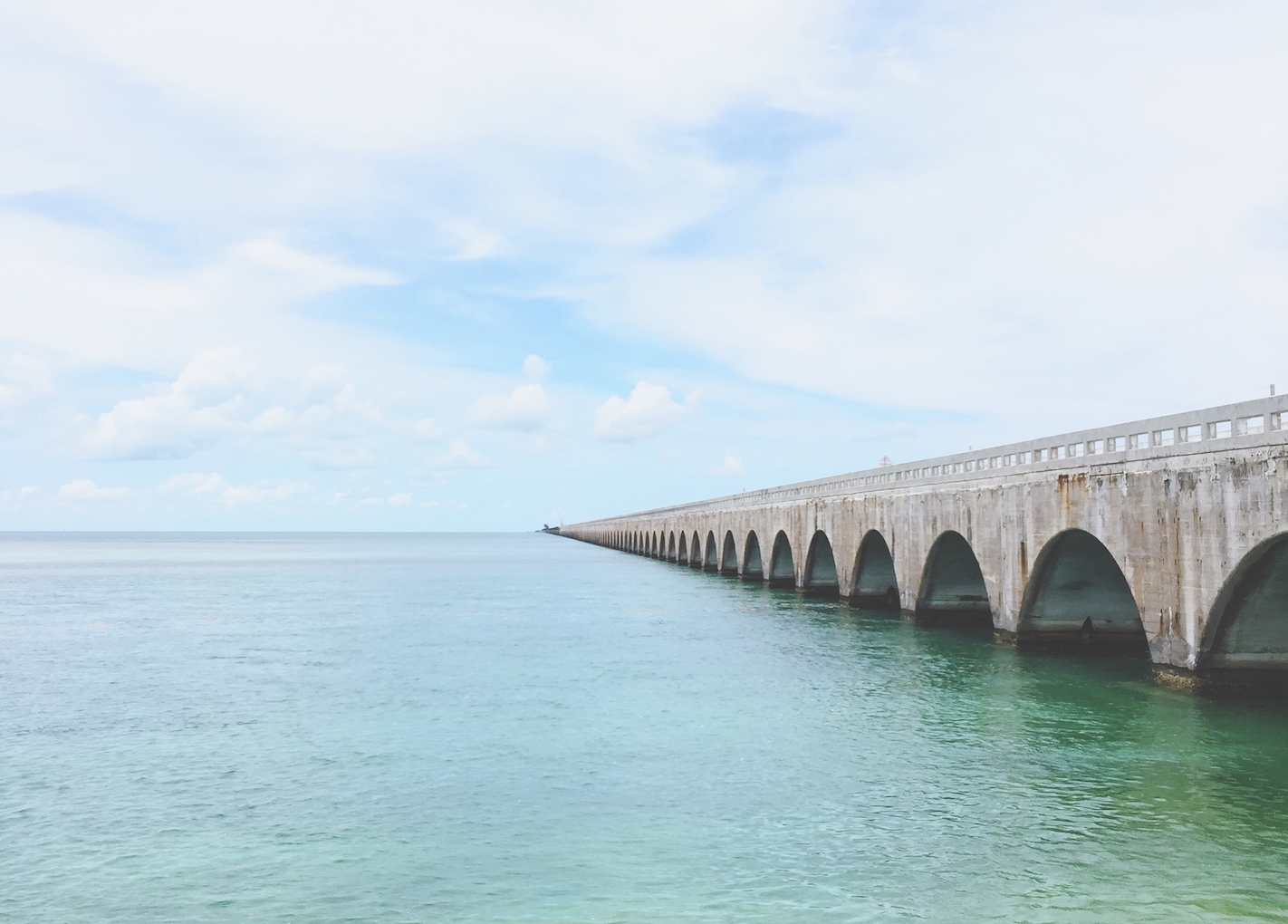 "We're fortunate," Michael Mosi says, "Ten miles down the Keys, [mileposts] 16 to 98…" he pauses. "We were lucky." According to Mosi, some 12,000 residences in the Keys were damaged, including the mid-Keys hotels and huts that visiting fishermen depend on. But in Key West itself, the hotels went almost entirely unscathed and were able to reopen quickly to accommodate relief workers. Now, they're wide open and ready for high season.
Looking for accommodations I could split with friends — I found the adults-only NYAH. The property — whose name is an acronym for Not Your Average Hotel — offers a Build Your Own Room option. Six bunks for your bachelorette party? They're all about it. A king, two bunks, and a futon for a family with college-aged kids? Sure. Hostel beds for singles? Yep.
The crew proved to me that they will put its thing down, flip it, and reverse it. Thing meaning furniture. They convert the furniture.
Anyway. With its three pools, two hot tubs, and sprawling porch space, NYAH feels less like a hotel and more like a sprawling beach house. Since guests must be at least 21 to book and 18 to stay, the atmosphere is relaxed and there are no screaming babies. Which puts everyone kind of in the same boat. You find yourself joining up with other guests to wander up to Mallory Square for sunset and sword-swallowers, or waving at them when you cross paths on your rented bikes near the Southernmost Point, or partying with them at night.

IF YOU'RE HERE FOR THE FOOD:
Here's a tragedy we don't often recognize about hurricanes: the loss of so much good wine. At Azur, six days of no power and temperatures in the 90s cost the restaurant their entire inventory. "The wine got cooked," says Mosi, sadly. The restaurant bounced back by temporarily streamlining its menu and wine list while maintaining its reputation for fresh, balanced flavors and great pairings. Now, they're back with a vengeance. If you go, do not miss the gravlax, a divine marriage of crunchy fennel potato cake and creamy salmon, or the pulpo, a charred confit octopus so good I wanted them to serve me an entire kraken. My friends voted the gnocchi—braised beef rib or toasted pine nut—as their favorite, but that was only because I ate my seafood couscous with absolute stealth so no one would ask me to share.
If you're out and about during the day, drop in at Glazed Donuts for the doughnut of the day (gingerbread for me), or at Kermit's for anything light and lime—including chocolate-dipped key lime pie on a stick. If you're a meringue key lime pie aficionado, Blue Heaven serves a slice a mile high, along with a seriously-good bacon-lobster-tomato omelet and next level blueberry pancakes. Blue Heaven's sprawling alfresco dining — complete with carousel horses, rooster graveyard, and roaming chickens — makes it athe spot people go for a leisurely pre-adventure brunch.
IF YOU'RE LIVING THE ECO DREAM: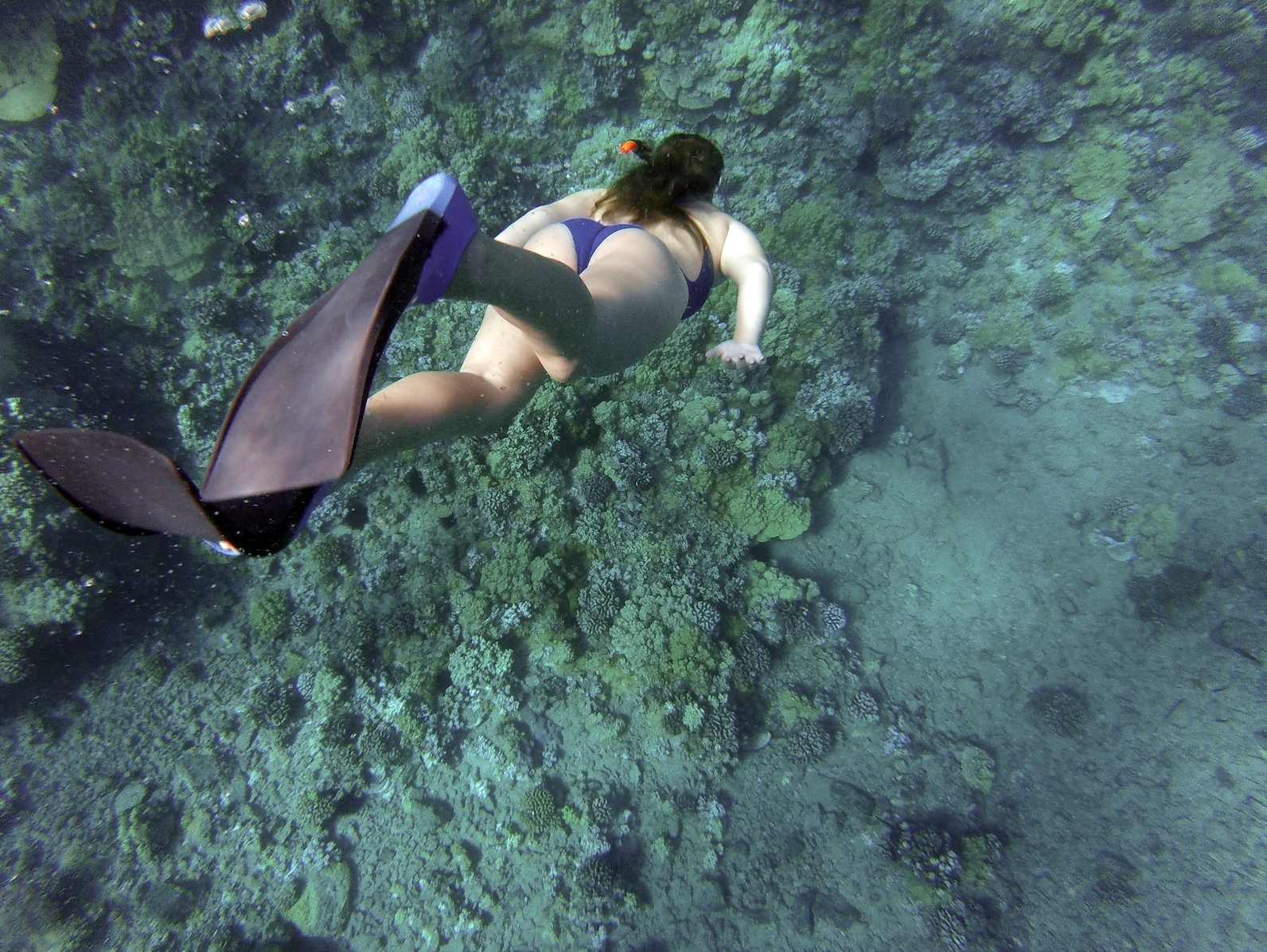 I'm a once-and-future adventures kind of girl. When I booked my water tours, I looked for Blue Star Operators certified by the Florida Keys National Marine Sanctuary. That means the businesses are committed to protecting the reefs and they'll use (some) of my cash to do so. Ultimately, I chose to snorkel with Fury Water Adventures. On our 9AM journey out to the reef, the guides warned us that the winter water might require a wet suit, but the ocean temperature seemed to be around 90, and I stayed in for the longest possible time. (I also learned I was one of those people who panicked and flailed when confronted with perfectly innocent jellyfish. I'm not proud of that.) Fury offers everything from jet-skis and dolphin tours to parasailing and obstacle courses, including combination activities so that you don't have to choose. Most of their cruises offer soft drinks, beer, and wine (even in the morning!) on the return trip — which I appreciated after my jellyfish freak out.
If relaxed and curious is more your speed, Lazy Dog offers eco-tours of the mangroves by paddleboard and kayak (your group can mix-and-match). I got to hold a jellyfish, a conch, and something called a sea hare, which was basically a double handful of sentient slime.
For excellent birds-eye views, try a helicopter eco-tour with Air Adventures. The water is so clear that you can see sharks, rays, and turtles swimming through the shallows. And sunset is best from the water, so consider rounding out your day with a Wind and Wine sunset sail aboard a historic schooner. This is like Key West 101.
I took one with Danger Charters — where they loaded us up with eight wines to choose from, five different beers, and ample hors-d'oeuvres.
IF YOU'RE CHASING PAPA: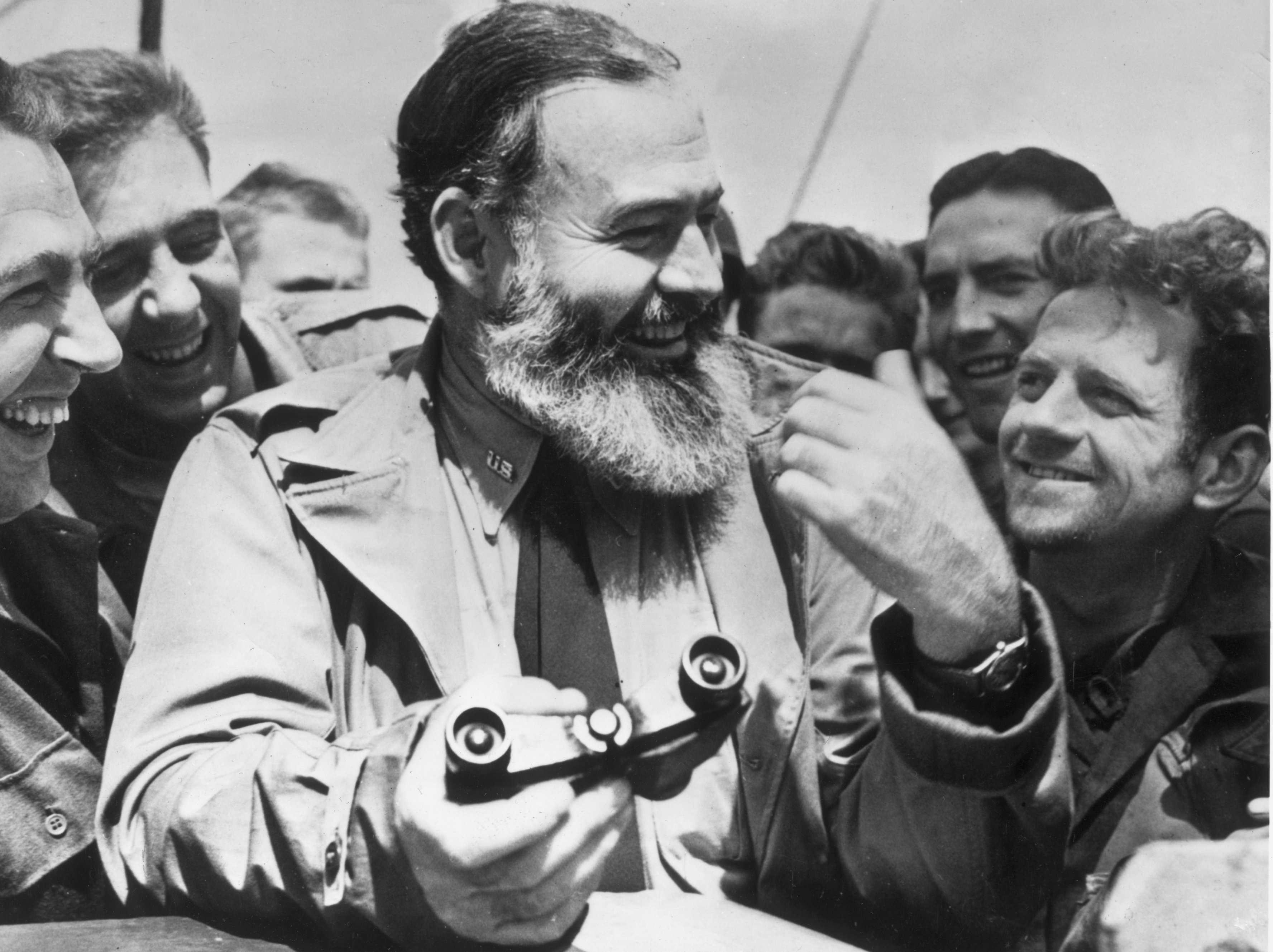 Many of Key West's locals chose to evacuate during Irma–some traveling as far as Michigan–but among the most stalwart ride-it-outs were Hemingway's famous six-toed cats. Trust a cat not to care, right? Since the days of Papa himself, the Hemingway House has been home to some 70 felines, all of whom survived the hurricane (as did their human caretakers).
Stop in at Hemingway House to see Papa's writing studio and meet the famous cats, who have their own exotic garden compound as well as free run of the house and grounds. Afterward, if you're still feeling Hemingwayish, stop by the Papa's Pilar Rum Distillery for a tour and tasting. Housed in an 1878 fortified tobacco warehouse, the distillery offers a wealth of information about Papa, his boat Pilar, and the rum-making process. The Hemingways, like the rest of Key West, emphasize the island's motto of One Human Family: one hundred percent of the Hemingway Rum Company's profits go to local conservation and literacy charities. Finish off your pilgrimage with a trip down the street to Sloppy Joe's, founded in the '30s by Hemingway's friend Joe Russell and named by Papa himself.
Oh, and if you prefer spirits to spirits, there's always Sloan's Key West Ghost Hunt. While you probably won't find the ghost of Hemingway, there are plenty of haunted dolls, vengeful wives, and of course, the obligatory corpse bride.

DON'T SAY WE DIDN'T WARN YOU: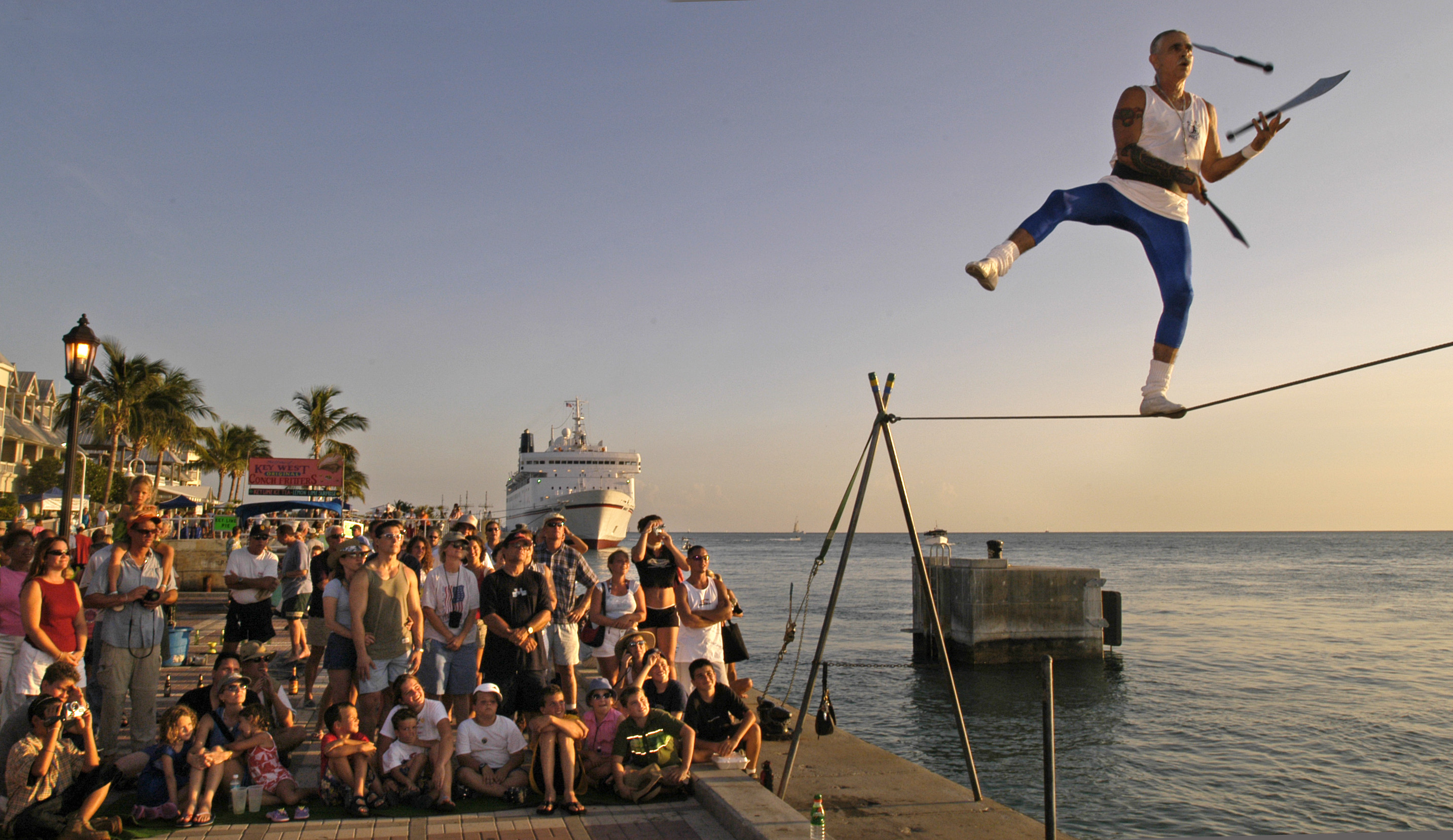 "The motto of the island is 'One Human Family' and you'll see that all around," says Drew Wenzel. "People really do live it here. That's what made me fall in love with Key West 13 years ago." Throughout my time on the island, I kept running into transplants—hotel managers and bartenders and Uber drivers from Ireland or Michigan or New Jersey who'd come for a week and just stayed. The only danger of Key West, then, is being washed into its eddy of family and contentment. As resident Carol Shaughnessy put it, "When you get into that [Key West] rhythm, so much of what goes on in the world seems hurried and unnecessary."
The questions to ask of yourself, according to Carol, are, "Are you creative? Are you positive? Do you want to be a part of the community? Do you have something to give?" If so, you'll fit right in.
This trip was planned with assistance from Key West Tourism. Learn more about Uproxx's press trip policy here.