Dreaming of a jungle oasis destination festival? Jungle Dreaming Festival offers just that (literally, it's in the name). With core principles rooted in culture and community, the new event hopes to not only connect music lovers from around the world for three days of a dreamy jungle experience but also push forward issues of sustainability.
The inaugural Jungle Dreaming Festival will be held at The Park at Ocean Ranch in Jaco, Costa Rica on March 17th-19 — an 850-acre paradise boasting a canopy zipline, waterfall rappelling, and horseback riding. Attendees can expect two stages of multicultural music from the likes of The Glitch Mob, Stanton Warriors, David Starfire, Treavor Moontribe, An-Ten-Nae, Josh Teed, and nearly 30 Costa Rican-based artists. In addition to the music, the festival will offer a series of workshops tailored towards further awareness and education of the natural world, fire performances, live art, and more. Most crucially, the event is donating 100% of all net profits to two environmental charities that positively impact the country.
We sat down to chat with the founder of Jungle Dreaming Festival, Lilith Klassen, to talk about how she hopes to bring sustainability, awareness, and community-building to the heart of Costa Rica next month.
***
We're one month away from the inaugural Jungle Dreaming Festival. What inspired you to take on and plan such an event? What role does the local Jaco community play in the event?
I was actually looking to create an event at this capacity in Guatemala when I was living there and for whatever reason, it just wasn't flowing how I envisioned it. I found Ocean Park Ranch in Costa Rica and it was so perfect. The venue is a family run business, with an abundance of natural remedies and medicines growing throughout the property. Everything just kind of fell into place and it helped us stay true to our vision of creating such an event.
The place allows us to host a true Costa Rican jungle experience, it's so profoundly moving even just walking the grounds here. It's a little piece of paradise they've been able to maintain throughout the decades. One of the stages is being completely built by the locals and we also have lower ticket prices for locals. We're placing an emphasis on building up the community here, so most of the vendors and workers are locals first and then we bring in international workers. We're bringing in an event where locals can work and get paid well and feel good. We hope to continue to grow and build this throughout the years and fill out that 850-acre space.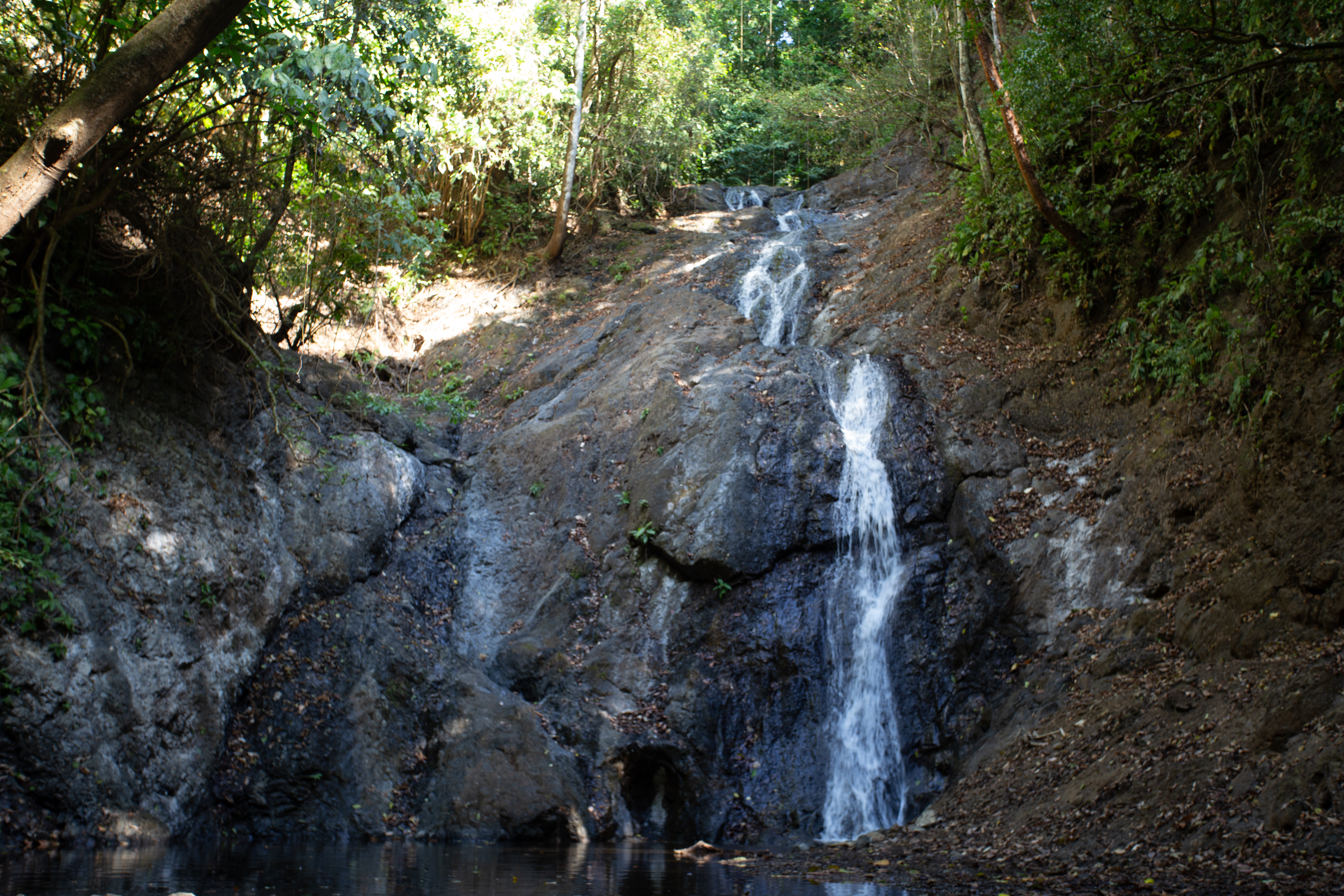 Even in its first year, you're expecting to donate all the proceeds to two environmental charities that impact the region. Can you tell me more about these organizations and what prompted you to make this a charitable event?
I believe in conservation and environmental protection. We wanted to make sure that this event would not only be joining the community together but also bring awareness and education. We're going to be holding workshops that educate attendees on sustainable practices they can enact in their homes that are actually effective. That's why this festival is so important to donate all the proceeds to environmental protection agencies that impact the region. Jacó Impact directly helps the Jaco community by helping people in need, feeding the locals, rescuing abused animals, and strategizing beach cleanups. Asociación ANAI is on the Caribbean coast and has 40 years of coral reef restoration, rainforest protection, and the largest animal sanctuary in all of Costa Rica.
I think the biggest problem right now is that we're a throwaway consumer culture where even our recycling isn't getting recycled because our waste has exceeded the existing facilities' ability to process it. We just need to reduce what we're putting out there and be aware of our impact. Being aware of this, we're trying to enact all environmentally friendly measurements. We found a sustainable water source that also sells water bottles in reusable plastic bottles. We're also asking our vendors to use banana leaves instead of plates and encouraging attendees to bring their own reusable utensils and cutlery where they can wash them onsite. We want to make sure we are reducing the amount of waste we are creating onsite and producing this event as sustainably as possible. It's really not so much about the festival but about awareness and what we can all do in our daily lives and during the festival.
For people who aren't familiar with Costa Rica or destination festivals as a whole, what do you hope people get out of this experience?
This is one of the few places where we can unite as a community. Unity is one thing that is kind of lacking right now throughout the world. We're tribal creatures and we're meant to be in a community and live in harmony. The reason why I've always placed an emphasis on making events affordable and allowing kids 16 and under for free is that it's hard being that age. You don't necessarily have a connection or community quite yet. Fire spinning, music, art, and connection saved me when I was that age. When you expose teenagers to that sense of wonderment and that there is community and connection out there, it can make a huge difference.
[At this point, Klassen's child, Fox Cade-Klassen chimed in from the background.]
We want people to leave with a feeling of hope for our world and a profound sense of wonder and awe. I want people to realize there is still hope if we actually work together and we can make a positive change. I think it's important for people to experience festivals and community even if they don't have the financial bandwidth.
Throwing a festival shouldn't be about making a profit. It should be about letting the community experience an event like that and bringing people together for a good cause. There are a lot of people who would benefit from attending festivals and community-oriented events like this that get shut out due to the cost. I don't think all the money in the world is worth not having a community. Money is worthless without a community of people.
---
For tickets and additional information on Jungle Dreaming Festival, click here.