Little Caesars is a pizza chain famous for delivering Hot and Ready pizza at a moment's notice, but at least one location may have been selling pizza famous for a different slogan altogether.
The pizza chain that offers $5 dollar pizzas on demand is now "investigating" one of its chains after a video on social media showed a cart full of DiGionio's pizzas inside the store. The tweet implied that the frozen pizzas were being prepared in the store and sold as Little Caesars originals. It would be ironic given the difference in price points means that Little Caesars is probably a cheaper option than the frozen variety.
Twitter user @vinandwesson shared the video that quickly went viral, clearly implying that the pizza chain was up to no good.
As the stewards of the Little Caesars Bowl can tell you, this is a really upsetting pizza development. Look at how disappointed these guys are.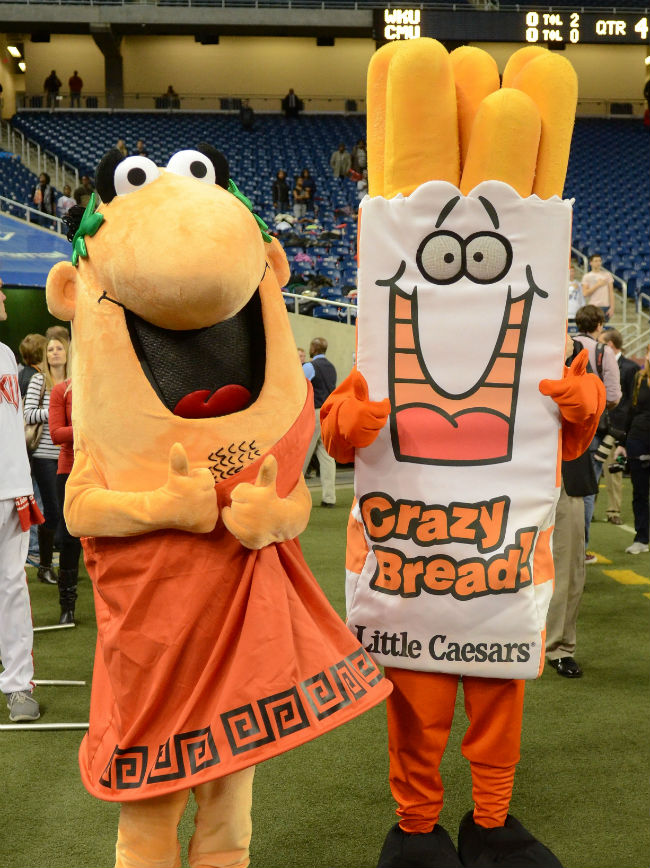 As the retweets and comments piled up, even the always-logged on Chrissy Teigen took notice of the video. And DiGiornio's social media team had a field day with the thread, hopping in to enjoy some free publicity via a viral video that makes frozen pizza look pretty good.
The video got so big that Little Caesars had to issue a statement to People on Monday. They said they were unsure if the pizzas were actually made and said the chain's location — inside a K-Mart — may explain the cart full of frozen pizzas.
When reached for comment, a spokesperson for Little Caesars told PEOPLE: "Of course, Little Caesars only serves freshly baked pizzas made from fresh dough. We think this is probably just a funny coincidence, but are investigating."

The rep also suggested that the DiGiorno pizzas may have appeared in the restaurant because it's located inside a Kmart, which sells many different types of prepackaged, frozen pizza. A Kmart customer could have bought them and brought them inside the storefront.
Little Caesars got back to People and sorted it all out: the pizzas weren't getting sold at Little Caesars, they were going to get tossed out after staying on shelves past their expiration date.
The representative for Little Caesars tells PEOPLE that upon further investigation, the person in the video was identified as a Kmart employee and "no DiGiorno pizzas were baked or served at this Little Caesars location," they said in a statement. "On that day, K-Mart received a few complaints from customers about having purchased expired DiGiorno pizzas from that location, and because it was so close to closing time, the K-Mart manager directed his employee to temporarily store them in a cooler adjacent to the Little Caesars location for disposal in the morning."
As it turns out, this was just a misleading viral video that's funny but not necessarily true. We've all been there before. But one would like to imagine a world not where bad DiGiorno pizzas were getting tossed, but one with extremely swamped Little Caesars store trying to keep up with promises of on demand pizza the company made, a promise easier made than kept. Imagine this not as a lesson in online deception, but the dream of a brilliant improvisation by an employee just trying to give the people the pizza they deserve.
(via People)